Ertugrul star Ayberk Pekcan aka Artuk Bey dies at 51
posted by:

Abdul Latif Dadabhouy

No Comments
Artuk Bey from Ertrugul passes away
If Engin Altan Düzyatan's titular character and his band of side warriors made Dirilis Erturul popular, it will always be known for the delicate touch that Artuk Bey actor Aberk Pekcan contributed to the show and the Kayi tribe. Pekcan, who breathed his last on Monday, leaving fans with a lot more bruises to mend after his controlled yet the poignant depiction of the medic-turned-advisor. In Mersin, the 51-year-old succumbed to lung cancer.
"Dear friends, the process that started with the doctor I went to for back discomfort ten days ago has reached this point today," the actor stated in a statement shared on his social media following his cancer diagnosis in October 2021. I've been diagnosed with lung cancer. The liver and adrenal glands have also been affected by the tumor. Unfortunately, there were no signs in the early stages of this condition. The first day of chemo. My family has been my most steadfast ally. My friends live nearby. I'll do everything I can to reclaim my health."
Turkish stars pay tribute to Ayberk Pekcan aka Artuk Bey
Pekcan's Erturul co-stars, including Erturul Bey's Engin Altan Düzyatan and Halime Hatun's Esra Bilgiç, turned to social media to grieve the actor's death, uploading Instagram stories in his honor.
Mehmet Bozdag, the show's director and producer, also shared on Instagram "Aberk Pekcan Hakk, who inspired us with his performance in Erturul, has died. Our sibling is in need of God's mercy. For his family and friends, I beg for patience."
Cem uc An aka Aliyar Bey posts his condolence on the Instagram story,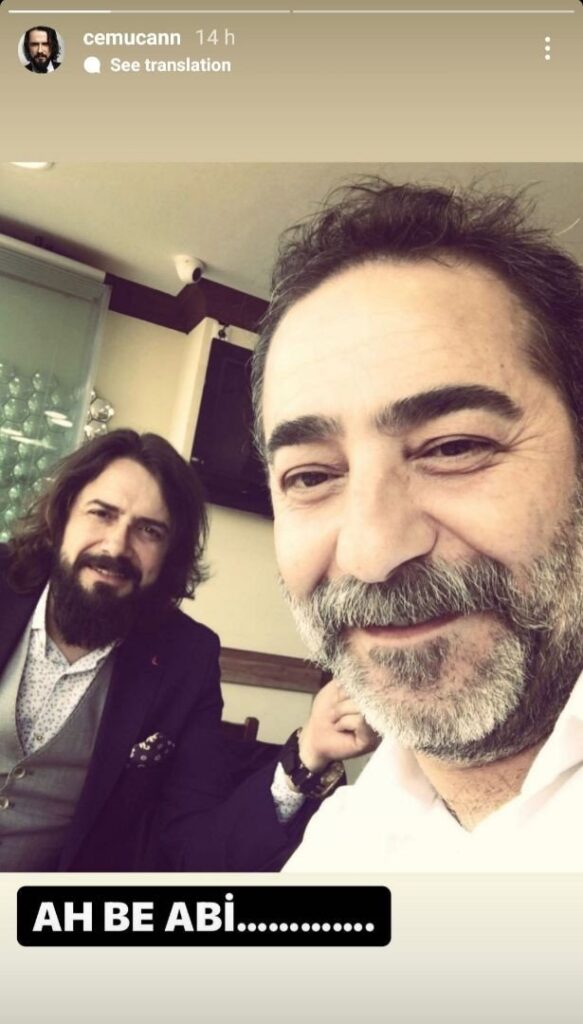 Esra Bilgic aka Halime Sultan shares heartfelt condolence on her Instagram story,
Furthermore, Celal Al aka Abdurrahman Alp also posts condolence,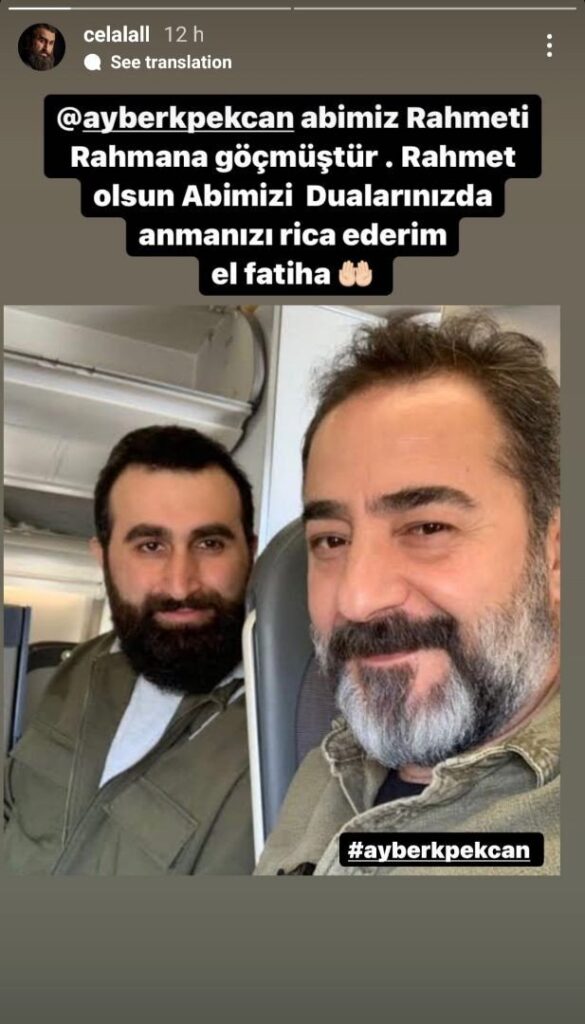 Moreover, Engin Altan Duzyatan aka Ertugrul took to his Instagram and shares his condolence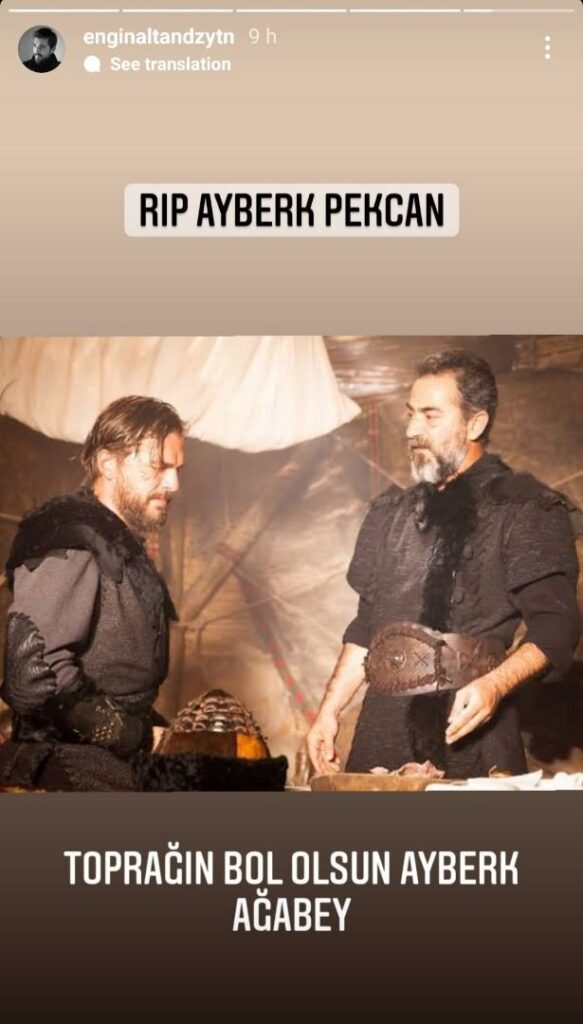 The actor, who was born in 1970, began his career in 2001. Pekcan worked in a number of Turkish productions during the next two decades, receiving several accolades in the process. At the Ankara Film Festival, the actor received a prize for best-supporting actor.
Dirilis Erturul introduced the actor to Pakistan and, to a lesser extent, the rest of the globe, but Pekcan had been a prominent figure in Turkish film and television for two decades. He had a resume that included more than 20 TV shows and a little more than a dozen big-screen ventures.
Also Read: Remembering the veteran actor Rasheed Naz
Pakistani fans also mourn the loss,
May the talented actor rest in peace!
Have something to add to the story? Comment down below!