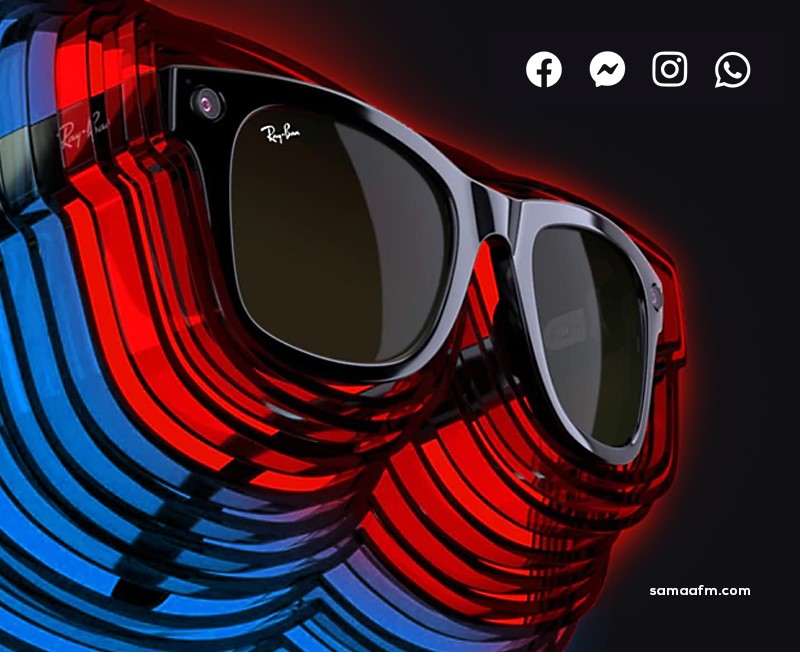 Facebook introduces Ray-Ban Stories First-Generation Smart Glasses
posted by:

Abdul Latif Dadabhouy

No Comments
Facebook introduces Ray-Ban stories
Facebook introduces Ray-Ban Stories on September 9th, 2021. A pair of smart glasses that allow you to shoot photographs and video, share your travels. You can also listen to music, and make phone calls while staying connected to everyone around you. Ray-Ban Stories, created in collaboration with Facebook and EssilorLuxottica.
Features of Facebook Ray-Ban stories
The twin inbuilt 5MP cameras allow you to capture life's experiences in real-time from a unique first-person perspective. Using the capture button or hands-free with Facebook Assistant voice commands, you can effortlessly record the world as you see it. While shooting images and up to 30-second movies. When you're shooting a photo or video, a hard-wired capture LED illuminates to alert anyone around. Ray-Ban Stories' three-microphone audio array provides better speech and sound transmission for conversations. Streamlined, open-ear speakers are integrated.
Beamforming technology and a background noise suppression algorithm provide for an enhanced calling experience like you'd expect from dedicated headphones.
Compatibility with Facebook view app
Ray-Ban Stories is compatible with the new Facebook View app, allowing you to easily share your stories and experiences with friends and followers on social media. On iOS and Android, the Facebook View app makes it simple to import, edit, and share material taken by the smart glasses to applications on your phone, including Facebook, Instagram, WhatsApp, Messenger, Twitter, TikTok, Snapchat, and more. You may also save material to the camera roll on your phone, edit it, and share it from there. Additionally, Facebook View's new, exclusive post-capture features allow you to generate unique material to add a personal touch to your posts.
Augmented Reality spectacles from Snapchat
In contrast, the new Spectacles include twin waveguide screens that can overlay AR effects created with Snapchat's software. Four built-in microphones, two stereo speakers, and a built-in touchpad are included in the frame.
Moreover, front-facing cameras assist the glasses in detecting things and surfaces you're looking at, allowing graphics to interact more organically with the environment.
The Facebook Ray-Ban Stories will be offered in 20 style combinations online and in select retail shops in the United States, as well as Australia, Canada, Ireland, Italy, and the United Kingdom.
Have something to add to the story? Comment down below!