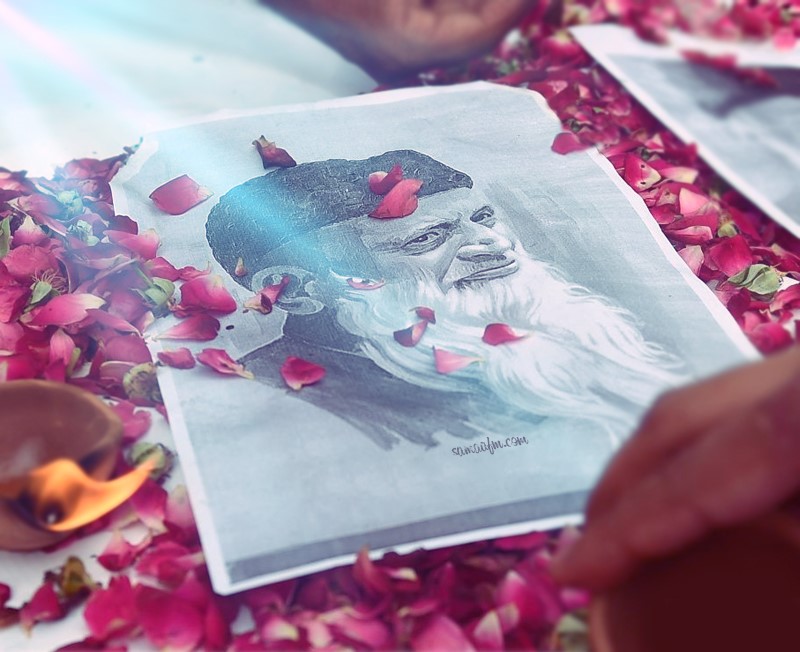 Abdul Sattar Edhi: A superhero without a cape!
posted by:

Zainab Naseem

No Comments
Five years ago on 8th July 2016, Pakistan lost a gem. A person whose kindness transcended boundaries. A person who changed the dynamics to help people selflessly and made history not just in Pakistan, but in the whole world. That person is Abdul Sattar Edhi.
Abdul Sattar Edhi
Abdul Sattar Edhi was a Pakistani humanitarian and philanthropist who founded the Edhi Foundation. Edhi Foundation runs the world's largest volunteer ambulance network, along with various homeless shelters, animal shelters, rehabilitation centers, and orphanages across Pakistan.
He was born in Bantva, in the Indian province of Gujarat, and moved to Pakistan in 1947. From age 11, he really focused on his mom after she was paralyzed. At the point when he was only 20, he began what turned into the greatest social administrations network in our country.
What is Abdul Sattar Edhi famous for?
Abdul Sattar Edhi has consistently developed a cross-country association of ambulances, facilities, maternity homes, and mental asylums. Moreover, he established various blood donation centers, orphanages, morgues, shelters, adoption centers, kitchens, and a 25-bed cancer medical clinic. All are controlled by approximately 7000 volunteers and a little paid staff of instructors, specialists, and medical caretakers. Edhi has likewise by and by conveyed prescriptions, food, and dress to exiles in Bosnia, Ethiopia, and Afghanistan. He and the drivers of his ambulances have saved lives in floods, train wrecks, civil contentions, and traffic accidents and collisions.
Helping beyond boundaries 
After the September 11 assaults on the World Trade Center, he gave $100,000 to Pakistanis in New York who lost their positions in the ensuing financial emergency.
Generally wearing a simple gray kurta, scraped shoes, and astrakhan cap on his head, Edhi diagrams his way of thinking in the Mithadar dispensary where he launched his foundation over fifty years prior.
Edhi – a people's person
Strikingly, a lot of the Edhi Foundation's $10-million spending comes from private donations from Pakistanis. In the 1980s, Pakistan's then-President Zia ul-Haq sent him a check for 500,000 rupees, Edhi sent it back. The Italian government offered him a 1,000,000 dollar gift. He denied saying, "Governments set conditions that I cannot accept," he says, declining to give any details.
He often used to say that, "I tell people that, because I am working for you, the money must come from you."
For quite a long time, this implied that Edhi would refuse to ask for the benefit of his developing social projects. For years, Edhi would go on to the street and beg on the behalf of needy people.
Abdul Sattar Edhi awards
Abdul Sattar Edhi was granted many national and international awards in his life, those included:
National Awards:
Nishan-e-Imtiaz, civil decoration from Government of Pakistan (1989)
Silver Jubilee Shield by College of Physicians and Surgeons, Pakistan, (1962–1987)
The Social Worker of Sub-Continent by Government of Sind, Pakistan, (1989)
Pakistan Civic Award from the Pakistan Civic Society (1992)
Shield of Honor by Pakistan Army (E & C)
Khidmat Award by Pakistan Academy of Medical Sciences
Human Rights Award by Pakistan Human Rights Society
Recognition of meritorious services to oppressed humanity during eighties by Ministry of Health and Social Welfare, Government of Pakistan, (1989)
Honorary Doctorate degree from the Institute of Business Administration Karachi (2006)
International Awards:
Ramon Magsaysay Award for Public Service (1986)
International Balzan Prize (2000) for Humanity, Peace and Brotherhood, Italy– Lenin Peace Prize (1988)
Paul Harris Fellow from Rotatory International Foundation, (1993)
UNESCO-Madanjeet Singh Prize (2009)
Ahmadiyya Muslim Peace Prize (2010)– Largest Voluntary Ambulance Organization of the World – Guinness Book of World Records (2000)
Hamdan Award for volunteers in Humanitarian Medical Services (2000) UAE
Abdul Sattar Edhi death
On 25 June 2013, Edhi was hospitalized because of failing kidneys. It was declared that he would be on dialysis for life except if he finds a kidney donor. He later passed on 8 July 2016 at 88 years old because of complete kidney failure, on a ventilator.
One of his last wishes was for his organs to be donated. However, because of his chronic weakness, just his corneas were donated. Then-Prime Minister Nawaz Sharif declared national mourning and announced a state funeral for him. He was laid at rest at Edhi Village in Karachi.
Who is running Edhi Foundation now?
The perfect man found a perfect partner in Bilquis Edhi who worked alongside him to help the poorest people. And as even today after his death, Bilquis and their son Faisal continue to work tirelessly to carry on Edhi's mission. Bilquis once said, "Everyone said I was crazy to marry him. Friends joked that while they'd go on picnics, he'd take me to graveyards." But Bilquis, like her husband, committed herself through and through to serve humanity with all her strength.
Also Read: Women Empower Wednesday: The kind gem of Pakistan Bilquis Edhi
Abdul Sattar Edhi – a humble gem
Edhi might have become a politician or a well-off man yet he didn't serve the poor for his own benefit. He claimed just two sets of garments, never took any compensation from his association, and lived in a little apartment close to his principal office.
 

 

View this post on Instagram

 
Even though Edhi had little things for his own, he lived a grand life in eyes of the people through his kindness. His virtues were strong and he was a people's person. His contributions to Pakistani society are unmatchable. And today we give him a tribute for the legacy he has left behind!