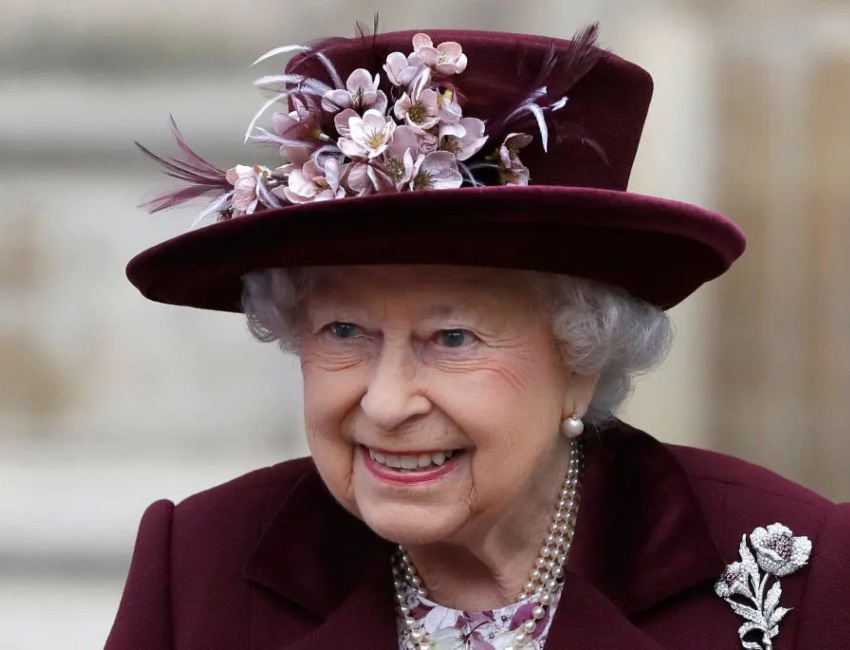 The End of an Era: Queen Elizabeth II dies 'peacefully'
posted by:

Zainab Naseem

No Comments
Queen Elizabeth II dies peacefully
Queen Elizabeth II has died at the age of 96, according to Buckingham Palace. Doctors "concerned for Her Majesty's health" kept the monarch under medical supervision on Thursday.
"The Queen died peacefully this afternoon at Balmoral," the palace tweeted. "The King and Queen Consort will spend the evening at Balmoral before returning to London tomorrow."
The announcement comes a day after Queen Elizabeth II cancelled a Privy Council meeting and was told to rest. The palace said earlier Thursday that the queen was "comfortable" and would remain at Balmoral Castle in Scotland. That is where she spent the summer, and that family members had cancelled long-planned engagements to travel to the Highlands.
Also Read: Remembering Princess Diana 25 years after her untimely demise
The end of an Era with Queen Elizabeth!
Elizabeth's death comes just seven months after she celebrated the 70th anniversary of her accession to the throne. Another landmark achievement in the remarkable life of a queen who, despite being thrust into the spotlight at a young age, won almost universal praise for her steadfast dedication to duty.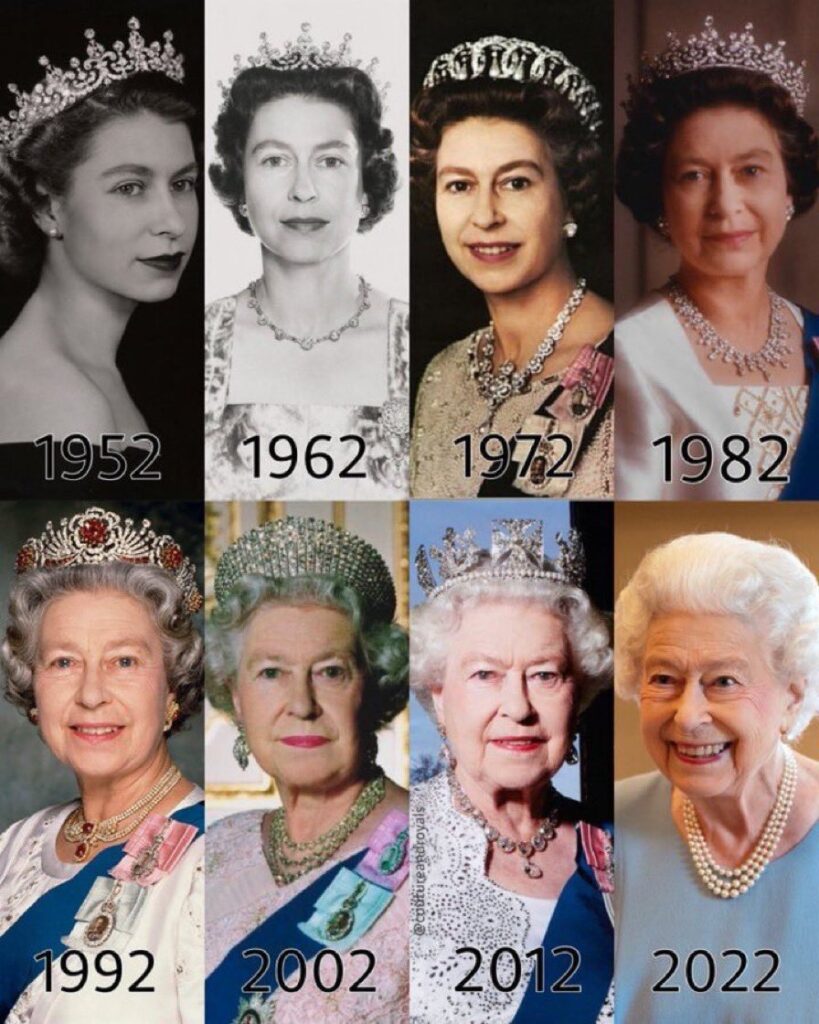 During her long reign, Britain was transformed from a war-weary declining imperial power to a modern multi-cultural state that rarely looked to its monarch for leadership but held her in high regard.
Wartime Freedom
Elizabeth was quietly groomed for statehood as World War II erupted. While living in nearby Windsor Castle during the Blitz, she was privately tutored in constitutional matters by Henry Marten.
She took her first tentative steps into public life in 1940, at the age of 14. She made her first radio broadcast: a speech to children displaced by the war. Furthermore, at the age of 16, she was appointed honorary colonel of the Grenadier Guards, a British infantry regiment.
Moreover, joined the Auxiliary Territorial Service in 1945. She spent four weeks with her hands covered in oil and grease learning to drive and maintain military vehicles.
The marriage
When Europe declared victory, a uniformed Elizabeth mingled with jubilant crowds outside Buckingham Palace.
Peacetime saw the return of Lieutenant Prince Philip of Greece and Denmark, a handsome young naval officer who had won her heart when she was only 13 years old. In 1947, the couple married in Westminster Abbey. Charles, their first son, was born just over a year later.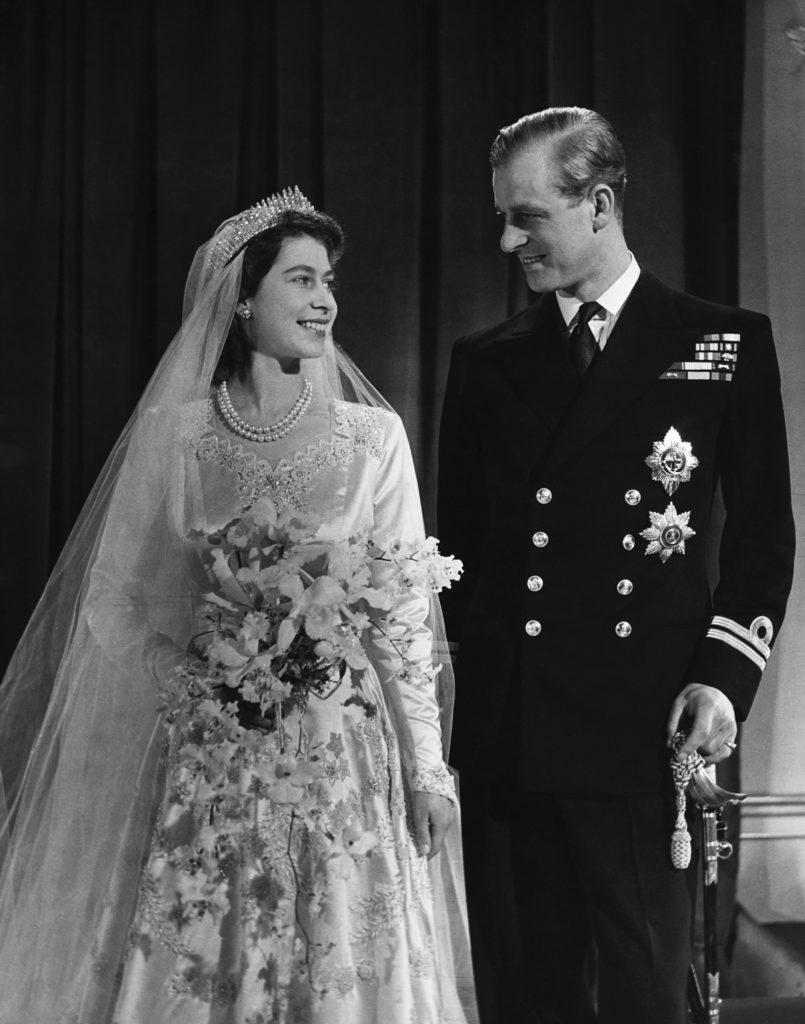 A young monarch
With her father's health rapidly deteriorating, Queen Elizabeth II began accepting more official responsibilities, including replacing him at the annual "Trooping the Colour" military parade in 1949. While Elizabeth and Philip were on an official trip to Kenya in 1952, her father died. She was now Queen.
The young monarch settled into her role over the next decade. Following her coronation in 1953, she went on numerous official trips, presided over state openings of parliament, welcomed visiting leaders such as Dwight Eisenhower, Charles de Gaulle, and Soviet Premier Nikita Khrushchev, and toured a coal mine.
Not all days were bright!
The Queen's 40th year on the throne, 1992, was her lowest point, with three royal marriages failing. Princess Anne and Mark Philips divorced, Charles and Diana split due to infidelity allegations, and Sarah Ferguson, Prince Andrew's wife, was photographed topless with an American financial manager.
To top it all off, a massive fire ripped through Windsor Castle, causing extensive structural damage. Following the fire, there was outrage when it was suggested that public funds be used to fund the restoration.
These issues overshadowed the Queen's historic visit to meet South African President Nelson Mandela in 1995, but the royals were accused of being aloof and out of touch in the aftermath of Diana's tragic death in 1997, when the royals were accused of being aloof and out of touch amid widespread public outpourings of grief.
After several days of silence, the Queen Elizabeth II returned to London, addressed mourners, and admitted that Diana's life had lessons to teach us. The public responded positively to the gestures, and criticism faded. Following Diana's death, the Queen's popularity rose as she presided over what appeared to be a softer, more approachable, and thoroughly modern royal family.
Harry and Meghan's wedding
She witnessed the graduation of two of her grandsons, Princes William and Harry, as military officers in 2006, and five years later oversaw the marriage of William and Catherine, the woman who, as the wife of the now-heir to the throne, will one day succeed her as Queen of the United Kingdom. In May 2018, she also attended Harry and Meghan Markle's wedding at St George's Chapel in Windsor.
Allegations on the Royal Family
They later moved to California with their son Archie and, in a March 2021 interview with Oprah Winfrey, accused "the firm" of leaving Meghan vulnerable to racist abuse and unfair media coverage, as well as ignoring her mental health concerns. The couple, whose daughter Lilibet, named after the Queen, was born in June 2021, also made a damaging allegation of racism by an unnamed member of the royal family, though Winfrey later stated that this was not the Queen or Prince Philip.
The Queen Elizabeth II lost Prince Philip, her husband of 73 years and the longest-serving consort in British history, in April 2021. Due to pandemic restrictions, she stood alone at his funeral, which was scaled back in terms of guests but still marked with military pomp.
Within days, Elizabeth returned to her royal duties, now a widow but still dedicated to a lifetime of service. Even after testing positive for Covid-19 in February 2022, she continued with light duties.
She had reigned for a little more than 70 years by the time she died in September. A constant, if regally distant, presence in the lives of several generations of Britons.
Have something to add to the story? Comment down below!