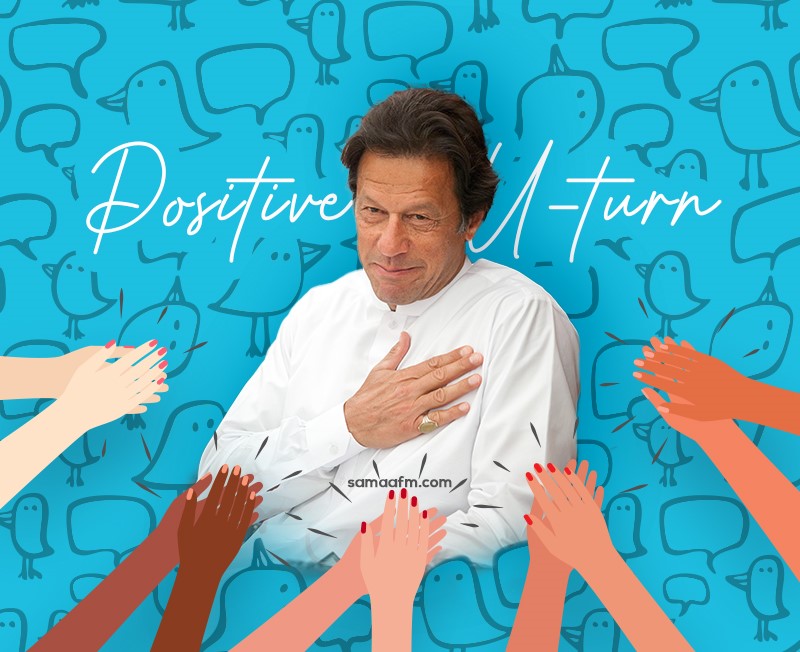 Twitter lauds PM Imran Khan for 'positive U-turn' on his previous rape comments
posted by:

Zainab Naseem

No Comments
With each passing day, the situation is getting eerie for women. The current femicide happening in Pakistan has shaken the entire nation. Women are unsafe in Pakistan, and there was no positive ray of hope for anyone. Prime Minister Imran Khan, who took the 'youth vote' back in 2018 also drawn criticism towards him with his remarks on Axios on HBO.
Prime Minister Imran Khan said that women wearing lesser clothes will have an impact on men as they are not robots, it's just common sense. He also added that it depends on the society you live in. His statement stirred hatred and anger among Twitter and netizens and it was highly discouraged.
Read More: PM Imran Khan says wearing 'few clothes' in a society like Pakistan may lead to rape
Imran Khan takes a positive U-turn on previous rape comments
But now after facing a massive backlash from people, Imran Khan has taken a positive U-turn. Prime Minister recently appeared on PBSO News Hour where he clarified his flawed stance on the rising sex crimes in Pakistan and said that Rape victims cannot be blamed for rape. Twitter applauds his stance for taking the 'right U-turn' and now hopes that the Domestic Violence Bill 2021 will pass.
Twitter lauds Imran Khan's positive U-turn
Presently, Twitter users trust the most recent comments from IK as an obstruction against sex crimes and give attackers the reasonable message that they won't be ensured or pardoned by the state.
Also Read: Mustafa Zahid pens down an apology to all the women
A user tweets,
Frieha Altaf also tweets, "U-turn by the PM! About time! [He is] no longer holding women's clothing responsible for rape." Knowing, however, that this would not be enough, she then asked, "Now, can we please make it a priority to PASS the DOMESTIC VIOLENCE BILL?"
A user added a pinch of sarcasm along with the tweet saying,
Since the recent Noor Mukadam case has jolted the nation, accountability and punishment should become the priority considering how unsafe women feel in these dark times.
Have something to add to the story? Comment down below!