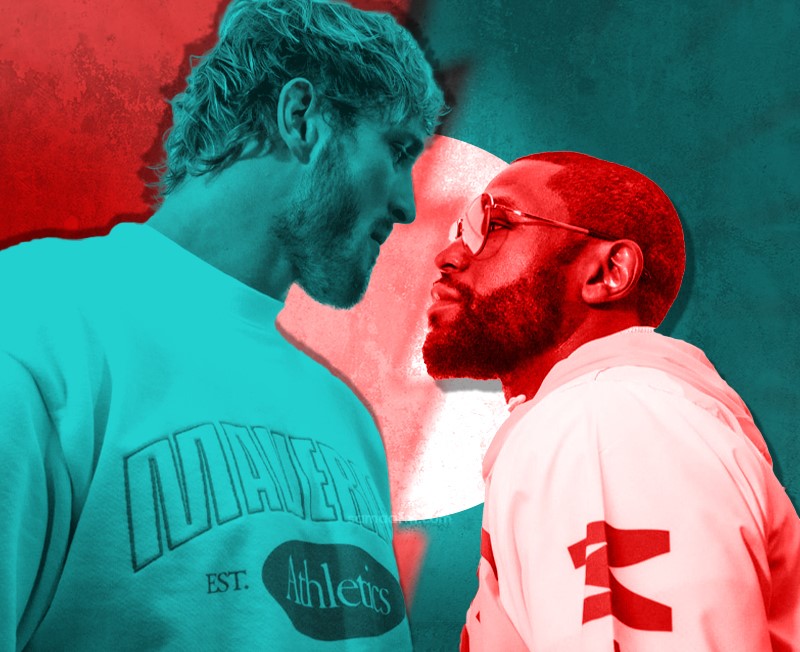 Floyd Mayweather Jr. vs Logan Paul: A fighting faceoff with no winners
posted by:

Abdul Latif Dadabhouy

No Comments
The battle between Floyd Mayweather Jr. and Logan Paul
The battle between probably the best fighter in history Floyd Mayweather and outstanding amongst other YouTube characters Logan Paul finished in unsurprising style on Sunday night as Floyd Mayweather moved around Logan Paul for eight rounds without delivering any genuine damage.
Also Read: Who is this Hasbulla and why is he being called 'Mini Khabib?'
Mayweather vs Paul
The 44-year-old Mayweather retired from professional boxing with a perfect 50 wins from 50 fights but came back to the ring for an eight-round "special exhibition" against Paul, who has found fame as a YouTube personality with 66m social media followers.
The fight
Mayweather, the retired all-time great five-division champion and longtime pound-for-pound king surrendered almost 20 years, four inches in reach and 34lbs to Paul who, at 189lbs, was by far the heaviest contender Floyd ever confronted. It didn't make any difference as a man whose stunning reflexes and guarded abilities implied even the best fighters on the planet could scarcely lay a glove on him during his ceremony took care of the sluggish and awkward Paul easily.
Paul used his weight to manhandle Mayweather in the first round. He jabs a few punches but couldn't break the opponent's guard. The second round was Mayweather smiling and dodging a few jabs coming his way, which exhausted Paul during the game. And in the fourth round, he landed a blow on Mayweather who attacked for the first time and continued with it till the fifth. In the end, Paul landed 28 of his 217 punches. While Mayweather only connected with 43 out of his 107. Without any judge, it was declared winner-less but it looked like a Mayweather-winning kind of fight.
Also Read: Rafael Nadal rallied to win the Australian Open and set a new record
In truth, Mayweather could probably have ended the fight if he wanted to, but he knows his audience. It was in no way a glistering battle. It included a lot of Paul grabbing and holding, particularly as he got tired in the later rounds, and was deprived of any supported offense from one or the other contender, neither of whom landed many strong punches.
Read more: Naomi Osaka quits French Open after news conference dispute
"I had fun, I'm not 21 anymore," said Mayweather. Whereas, Paul said, "it's one of the greatest moments of my life. I'm happy to have made it out."