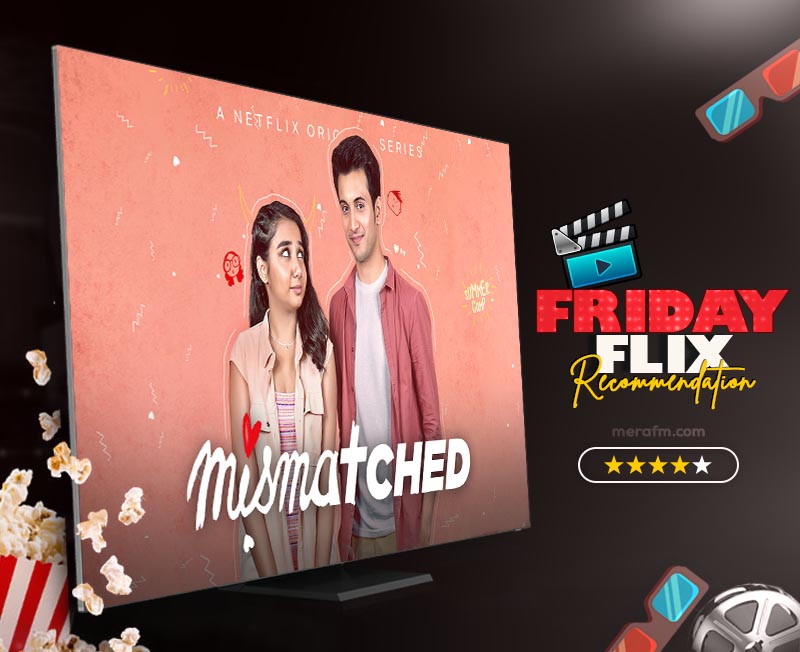 Friday Flix Series of the Week: Mismatched
posted by:

Abdul Latif Dadabhouy

No Comments
Indian rom-com, a feeling of home!
Netflix India's latest entry into the world of rom-com comes at a time when we're longing for the comforting embrace of home. Mismatched has a nostalgic feel to it, with touches of wokeness, and it's easy to get caught up in its web of lies about reality if you're searching for a comfortable watch. Mismatched creates the appearance of nostalgia with hints of cultural perspective that could coerce anyone looking for a relaxation watch in its web of lies about reality. Set against discussions about first romance, womanhood, standards of beauty, gender fluidity, marriage, career, aspirations (and every other buzzword the writers room could incorporate).
Mismatched cast
The mismatched cast includes the internet Instagram sensation Prajakta Koli and Rohit Saraf in lead roles. Moreover, the additional cast includes Rannvijay Singh, Vidya Malvade, Muskkaan Jaferi, Taaruk Raina, Abhinav Sharma, Devyani Shorey & Ensemble.
Mismatched storyline
Smalltown girl Dimple (Prajakta Koli) and loverboy Rishi (Rohit Saraf) attend a summer coding program in the six-episode series. It will be 'the summer that changes the direction of their life' for both of them. Their aspirations, however, are misaligned, as the title of the show implies. Dimple is too preoccupied with her desire of pitching a billion-dollar app idea to Silicon Valley to have time for love. Rishi, on the other hand, is just interested in getting married.
Over the course of three months, this mismatched couple must navigate an eccentric group of friends, bullies, a pompous professor, and each other while building an outstanding app. Other dynamics are present as well; watch the show to see them.
The added sweetness!
The show does a good job of creating a lovely environment around the central characters' love affair. The relationship is delicate and cooperative, free from any fakeness judgment. It's the charming story of love that an Indian young audience deserves to watch. Koli's sensitive tenderness and Saraf's charm have irresistible chemistry. The simple scenes like Dimple and Rishi laughing in the rain might be just the solace you need!
It's a 7/10 for us!
Have something to add to the story? Comment down below!