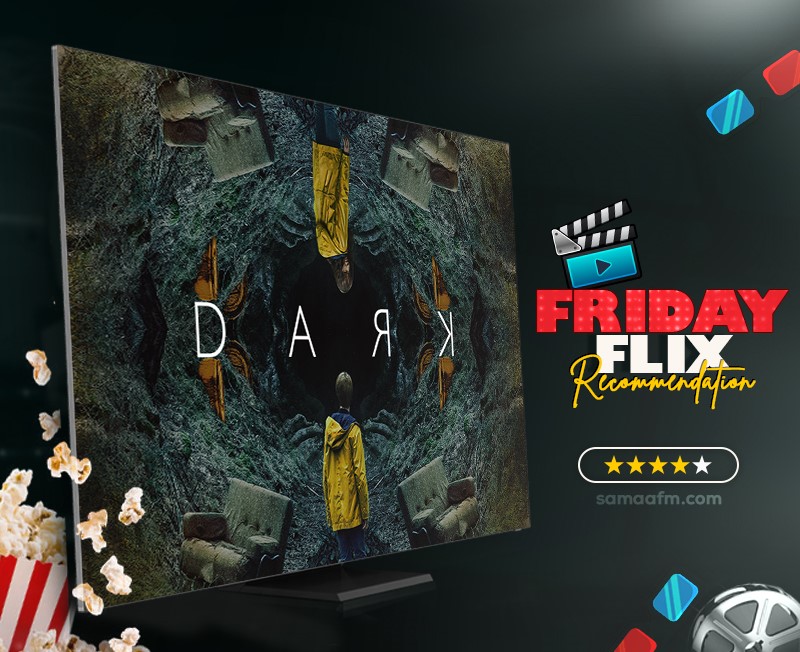 Friday Flix TV Show of the Week: Dark
posted by:

Abdul Latif Dadabhouy

No Comments
When I say Dark is by far the best series Netflix has produced ever, I mean it. Succeeding where often series fail, Dark continued to haunt me. While we were in lockdowns and quarantines, this became a mere click out of boredom, and one episode down I was mind-boggled and hooked! The German series delicately balances the time travel and the mysteries behind it through a thrilling and convincing conclusion.
Also Read: Friday Flix Series Review: The Big Bang Theory
Dark cast
The German-language series from 2017 might have given the most accurately represented cast of past, present, and future. The ensemble cast includes 31 people and major cast includes Louis Hofmann, Julika Jenkins, Andreas Pietschmann, Maja Schone, Lisa Vicari, Lisa Kreuzer, Dietrich Hollinderbäumer, Jördis Triebel and Oliver Masucci.
The writers list includes Jantje Friese, Ronny Schalk, Marc O. Seng, Martin Behnke and Daphne Ferraro. The writer's list is long considering how technically difficult the whole story may seem at the start. The series is directed by Baran bo Odar. The outstanding cinematography credits go to Nikolaus Summerer. The music arrangement is by Ben Frost.
Dark storyline
The series revolves around, "What we know is a drop. What we don't know is an ocean."
It goes through a dramatic wormhole, around a small town in Winden in 2019 Germany that hits the storyline peculiarity and buoys frictionlessly in space, moving at 1,000,000 miles each hour. It's quite a ride.
The series is focused on four families over the span of 2019, 1986, and 1953. And when people begin to disappear in 2019, it appears as though this is a classic crime drama. All things being equal, the vast majority of the missing people are meandering into a nearby desolated 'cave' and a nuclear power plant, which has entryways open to the past, and sometimes the future too via time travel.
Put your phone down, it's Dark time!
Revolving around three centuries, and multiple past and present versions of each character, DARK requires full attention. You simply cannot use your phone or laptop. Just detach from everything when you watch Dark.
At one point, we even get to see the four versions of the same person in the same room. It's a tough journey that the producers are forcing you to experience, forcing you to play catchup right alongside the people of the confused people of Winden.
Dark has 3 seasons in total that features families intertwining, love, relationships, more time travel, and an upcoming apocalypse that takes us to the season finale. Adding a fourth and fifth-century timeline – years 2053 and 1921 – is quite confusing right?
Magnificent cinematography
Apart from the cast and direction, the camera work, in particular, was hauntingly gorgeous. Nikolaus Summerer did justice to the whole series with the cinematography. It remains fantastic on a technical level, that shows chaos in a transcendently impressive way.
Watch the trailer here:
Is Dark available on Netflix?
So if you are a mindboggling sci-fi fan – who is also in love with time travels – prepare for your brain to be restless for the next month or so as you watch Dark. It is currently streaming on Netflix.