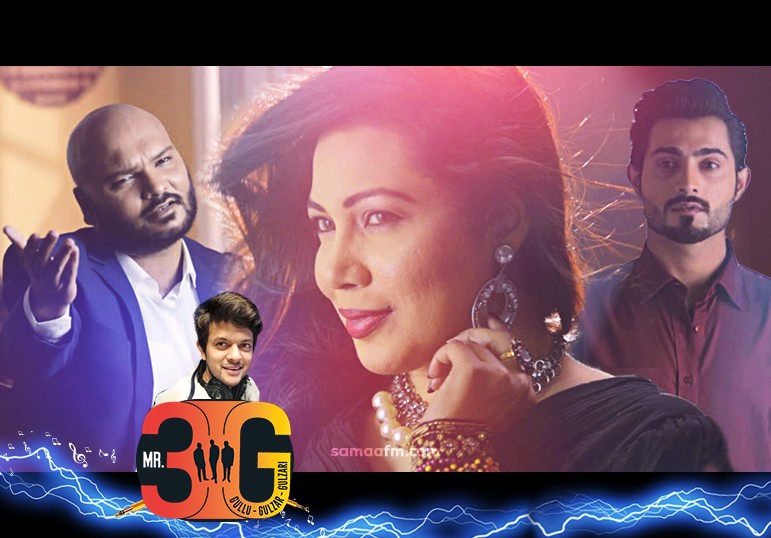 Ghar Aa is not just a song, it's a motivational ode to myself – Tausif Ali Khan
posted by:

Abdul Latif Dadabhouy

No Comments
"Bad things do happen; how I respond to them defines my character and the quality of my life. I can choose to sit in perpetual sadness, immobilized by the gravity of my loss, or I can choose to rise from the pain and treasure the most precious gift I have – life itself" Walter Anderson.
Losing somebody you love through changes, for example, passing, separation, divorce, relationship end, or unsuccessful labor, is a difficult and heartbreaking experience. The experience of misfortune is a daily existence challenge that happens to us all and for the vast majority of us, it happens more than once in our lives.
But to come out of it with courage is what makes us the bravest, time has the power to heal people in different ways, it makes people realize that they can survive. Survival has a lot of meanings, to be able to take the pain out of yourself and replace it with an activity that you think will be able to handle it and ease yourself with. Recently SAMAA FM's RJ Azhar Ali got a chance to have a chat with a person whose voice has so much pain and yet so melodious. Tausif Ali Khan along with his team talked with Azhar Ali, about his newest single and much more.
He (Tausif Ali Khan) began by talking about his journey as an artist and where was he for about 5 years now, he revealed that his wife had passed away and that made his life almost shattered. He was exiled in his own home with thoughts and had no motivation for anything. After a rough patch of him dealing with depression, music was the only thing that kept him going and after a while, he decided to come back to the industry and started working for the song "Ghar Aa."
While talking about the song he mentioned, how "Ghar Aa" is not just a song but a motivational sad ode for the people who have lost love in their lives through different means and since he himself has suffered something great. His lyrics depict the exact feeling for that great loss.
While talking about the music, Tausif shared how difficult was for him to make this happen but he did it anyway! And he is proud of it. He included the line "The Comeback is Always Better than the Setback" as an opener to his song which opened a thoughtful insight in me as a person that you cannot lose hope! Not even in the darkest of the times.
While talking to the main lead of the song video, Maria Siddiqui and Faraz Mustafa, Maria shared how wonderful and overwhelmingly beautiful the whole experience was for her. She commendably appreciated the fact that Tausif is an amazing artist and when she listened to the song for the first with an offer to act in the music video before her, she was mesmerized by his voice and the lyrics created magic, she couldn't absorb the whole song in one goes. Which is a true thing the song has a beautiful feel to it the lyrics "Sooni pari hain humri rattiyaan, aaja sajan ghar aa" were enough to make you teary…
Maria further shared that this song came as a miracle in her life as she was approached by a maestro himself and she reiterated that songs and music video these days don't deliver the way they should be but the music video has an antique aesthetic feeling and the vintage element added extra beauty, she added that I learned a great deal from him and I will always be thankful that he has given her the exposure of working with Raj Gupta (the producer of the Punjab World Records) was a great learning curve.
Faraz Mustafa though is a new face for the industry, people were not too familiar with his name or his face before, but his entry with this song has been a amazing entry. He mentioned how he has never been to Karachi and then again he was approached by one of his friends (in reference with Tausif) and he was completely blown by how melodious the song was even in the raw form. He immediately accepted the offer and flew to Karachi. His expressions in the music video are exceptionally good and impacting!
Azhar Ali continued with how if you can feel the lyrics in the first place you can easily relate to the song. The composition is one thing but melody and vocals can add extra soul to the song. The best part is that these type of compositions and singing is keeping the "Qawaali soul" alive in our industry which is much needed considering the Qawali culture is acceptable not just in our industry but the whole world.
You can listen to the full interview below:
Azhar Ali hosts "3G" Gullu, Gulzar & Gulzari, every Sunday from 11:00 am 01:00 pm
---
READ MORE: ASIM AZHAR ELIMINATED FROM A MUSIC PLATFORM BECAUSE OF HIS AGE!