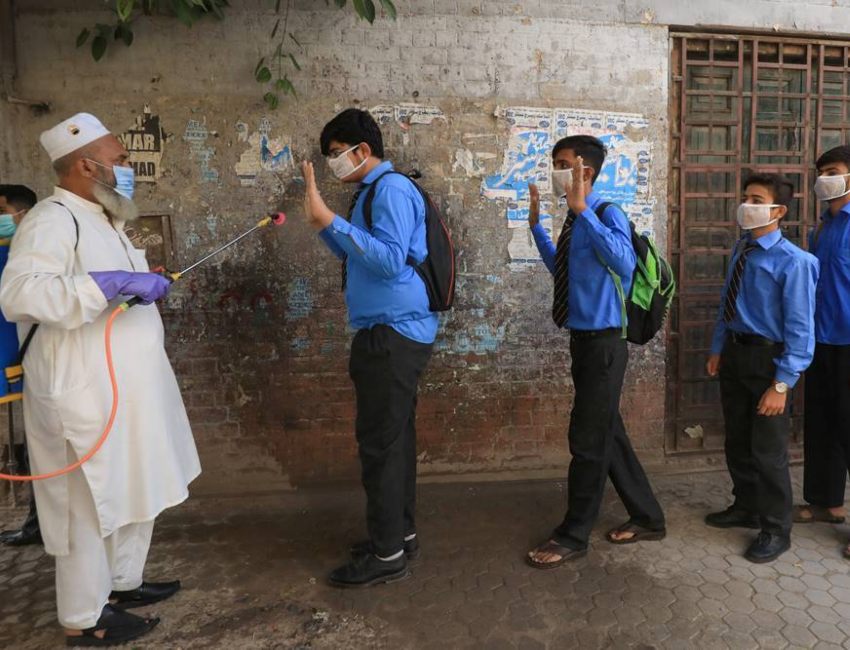 Govt to start covid-19 vaccination of children over 5
posted by:

Abdul Latif Dadabhouy

No Comments
Covid-19 vaccination to start for aged 5 and above
Islamabad: Qadir Patel, the federal minister of health, announced in a press conference in Islamabad, that the government will shortly begin immunising children older than five years old against COVID-19.
In September of last year, Pakistan launched a statewide campaign to immunise children over 12 in educational institutions.
Also Read: The Omicron sub-variant: What we know so far about BA.2.12.1
According to the minister, wearing a mask is now required on domestic flights, railways, and at public events.
Patel advised individuals to keep a social distance, wear masks, and use hand sanitizer. He claimed that in recent days, there has been an increase in the number of COVID-positive cases.
Why vaccination is important at this point?
Vaccination is quite necessary in these weeks, since Pakistan is seeing a surge in the increasing cases of Covid-19. Omicron's new subvariant BA.2.12.1 virus is related to the BA.2 virus. the novel Omicron subvariant's transmissibility in compared to that of its forerunner, BA.2, also referred to as "stealth Omicron."
The BA.2 virus has 53 differences from the original virus, 29 of which were in the spike protein. This increased the virus's capacity to transmit from person to person.
How Risky it is?
You should be reasonably well protected and have a lower risk of hospitalisation, serious illness, and death than those who haven't if you've received the recommended vaccination doses and have received the necessary vaccinations, or if you've been infected but haven't received the required vaccinations, or vice versa.
Have something to add to the story? Comment down below!