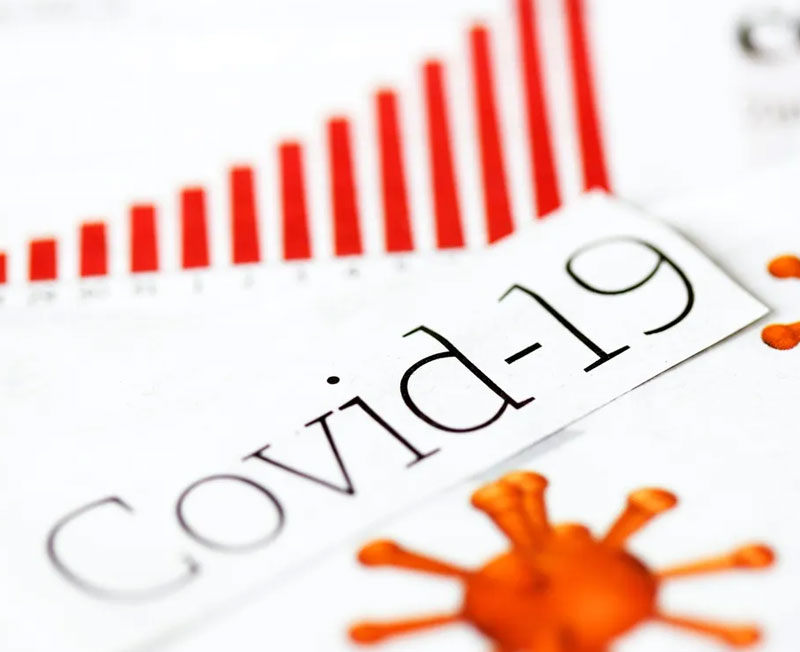 Pakistan's COVID-19 daily cases count less than 3,000 in September
posted by:

Zainab Naseem

No Comments
Pakistan Covid-19 cases count less than 3000 in September
ISLAMABAD: Pakistan recorded 2,988 new Covid-19 infections in a single day on Monday, bringing the overall number of cases to 1,207,508, despite the country reporting fewer instances than a few weeks earlier.
This is the first time Pakistan has reported less than 3,000 coronavirus infections in more than a month, with 2,819 new cases recorded on July 25. For the previous month, the daily case count had generally remained in the 3,000-4,000 range.
Pakistan conducted 53,158 coronavirus tests in the previous 24 hours, according to statistics released by the National Command and Operation Centre (NCOC).
The Covid-19 positivity rate
In Pakistan, the positivity rate is now 5.62 percent. On 19 of the 21 days since August 24, Pakistan's optimism rating has been below 7%. The total number of active cases in the country is 90,545.
In the previous 24 hours, 67 individuals have died as a result of the virus, bringing the overall death toll to 26,787, with 1,090,176 people recovering.
Also Read: Covid-19 Delta Variant: All you should know about this strain
COVID Pakistan reports, 19 cases are on the decline, with 3,602 new cases recorded on average each day. That's 61 percent of the top, which was reached on June 17 with the highest daily average ever recorded.
Vaccination of citizens aged 15 and above starts today
From Monday, 13 September 2021, the National Command and Operation Centre will begin vaccinating adolescents aged 15 to 17. Minis­try of National Health Ser­vices (NHS) spokesperson Sajid Shah said it had been decided to start administering dozes to teenagers in the age group of 15 to 17 years.
Also Read: Should you be wearing a mask if you're vaccinated against covid?
Is Pfizer vaccine free of cost in Pakistan?
"They will be given Pfizer vaccine and the facility will be free of cost. Children in this age group are therefore advised to visit vaccination centers along with their Form B from the National Database and Registration Authority (Nadra)," he said.
Current stats of Covid-19 in Pakistan
So far, Pakistan has given out at least 67,342,288 doses of COVID vaccination. If each individual requires two doses, that would be enough to vaccinate approximately 15.5 percent of the country's population.
Pakistan gave an average of 1,111,814 dosages per day over the past week reported. At this rate, administering enough dosages for another 10% of the population will take another 39 days.
Also Read: PakVac vaccine launched in Pakistan against Covid-19
Have something to add to the story? Comment down below!