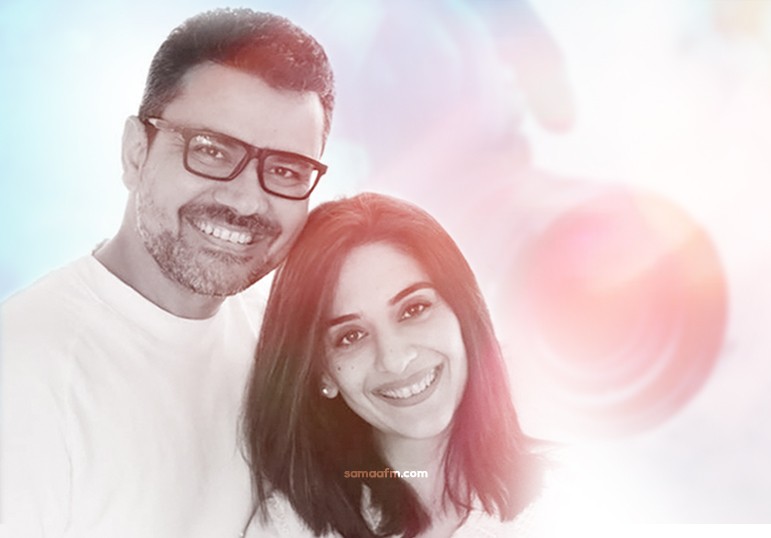 Our religion has boundaries; feminism do not – Rizwan Baig and Munazza Rizwan
posted by:

Abdul Latif Dadabhouy

No Comments
Pakistan has handful of photographers that made their work a benchmark for everyone. And since a younger lot have been coming forward with the same aspiration as them. The industry is going to witness a boom in the field of photography. Sara Baloch talked with the photographer-couple-duo, Rizwan Baig and Munazza Rizwan about their life and much more.
The duo of Deevees Rizwan Baig and Munazza Rizwan
Making a promise to spend their lives together while studying at National College of Arts (NCA). The duo Rizwan baig and Munazza Rizwan met in the 90's and after 9 years the couple entered into the fashion photography industry and there was no coming back.
Deevees as a couple has received wide attention after their work got published in almost every fashion magazine of the decade. After Khawar Riaz and Ather Shahzad, these two came and never left! They have shot almost all the supermodels and actresses including Sajal Aly, Mahira Khan, Mehreen Syed, Iqra Aziz, Saba Qamar, Maya Ali, Kubra Khan and Juggun Kazim to name a few. Along with commercial shoots they have also contributed for popular Pakistani clothing brands as well. Deevees also won its 1st Lux Style Award in the category of fashion photography in 2002.
While sharing about their lives, Rizwan Baig started off with how difficult his life used to be because he was not too rich. He considered himself as a "ghareeb," but he always had the dream to achieve something big in his life and that kept him going. Munazza also added that she had the similar dream, but we are fortunate enough to have crossed paths.
They shared how difficult is for them to shoot some faces, even though they look okay off the camera. They specifically shared that Mehwish Hayat and Sadaf Kanwal have pretty faces but they don't come off good on my camera!
Rizwan Baig and Munazza smashing Feminism in Pakistan
While talking about the most talked thing in Pakistani society "feminism," the couple had a very harsh take on it. Munazza started off with "Majority upper class bohat batameez had tak feminism ki taraf jaa rahi hai, we still have to consider our our culture, our values, our religion." She further added that, "Yeh saari cheezain zehan mein rakh ker hum ko Feminism ko consider karna chahiye." She reiterated that "Boundary is important" and "Tarbiyat us se bhi zada. Hum Europe mein nahe hain Pakistan mein hain." Also Read: Natasha Baig is all in Support of FEMINISM!

Rizwan Baig also added his take, "Extremism on both sides is dangerous, Islam has set the boundaries, and we should follow them."
Watch the rest of the interview below
RJ Sara Baloch hosts Chill Karou, every Saturday and Sunday, 5:00pm to 8:00pm
---
Also Read: SHAANSESHINE ENCOURAGING GIRLS TO BE UNSTOPPABLE AND FIND THEIR SHINE