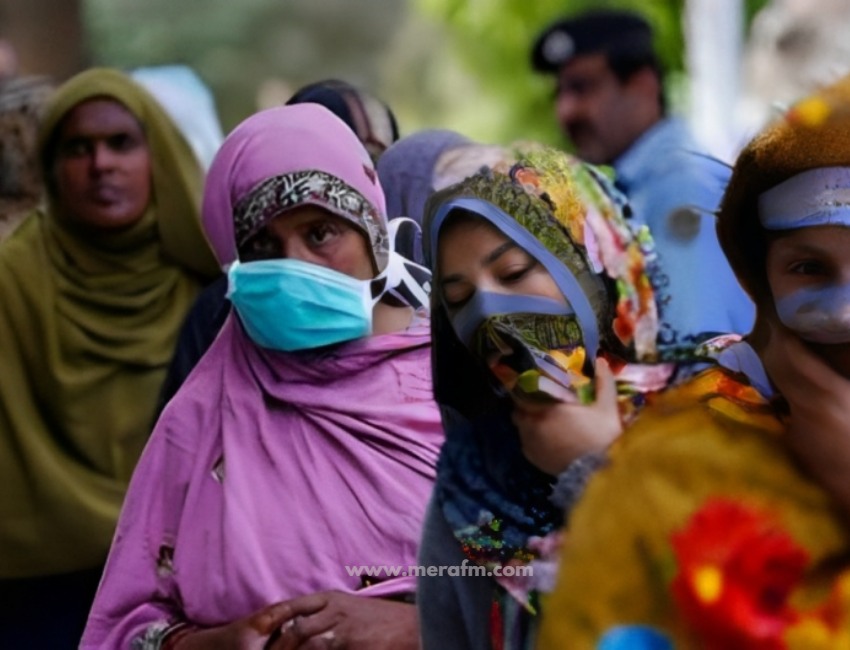 Pakistan at risk of encountering new Covid variant from China
posted by:

Abdul Latif Dadabhouy

No Comments
A new Covid-19 variant entering in Pakistan?
Islamabad, Dec 24 (IANS) As the neighbouring nation lifted its lockdown and travel restrictions, China's decision to dismantle its "zero-Covid" regime increased Pakistan's risk of coming into contact with a new Covid-19 variant, the National Command and Operation Centre (NCOC) said on Saturday.
According to the NCOC, the new variant may enter Pakistan following the easing of coronavirus-related restrictions in China, which underwent a sudden change in policy. After demonstrations against its strict regulations against the Covid-19 pandemic started three years ago, the nation loosened its regulations.
Also Read: Covid-19 was a 'man-made' virus, claims Wuhan lab scientist
Is Pakistan able to manage the new Covid-19 variant?
However, NCOC representatives claimed that Pakistan is fully equipped to manage the new variant. They claimed that the nation had previously responded quickly to the Covid-19 variants.
They added that 90% of Pakistan's eligible population has been immunised, indicating a low risk associated with the Covid-19 vaccine. According to the officials, 95% of people have received at least one dose of the vaccine, The News reported.
In the meantime, 13 people tested positive for the illness in the past 24 hours, according to data released on Saturday by the National Institutes of Health (NIH).
Also Read: New models predict at least 1 million deaths in China amid covid surge
In the previous 24 hours, 4,403 people underwent Covid-19 diagnostic tests, and 17 patients are currently receiving critical care. Pakistan reported another virus-related death on December 9.
Have something to add to the story? Comment down below!