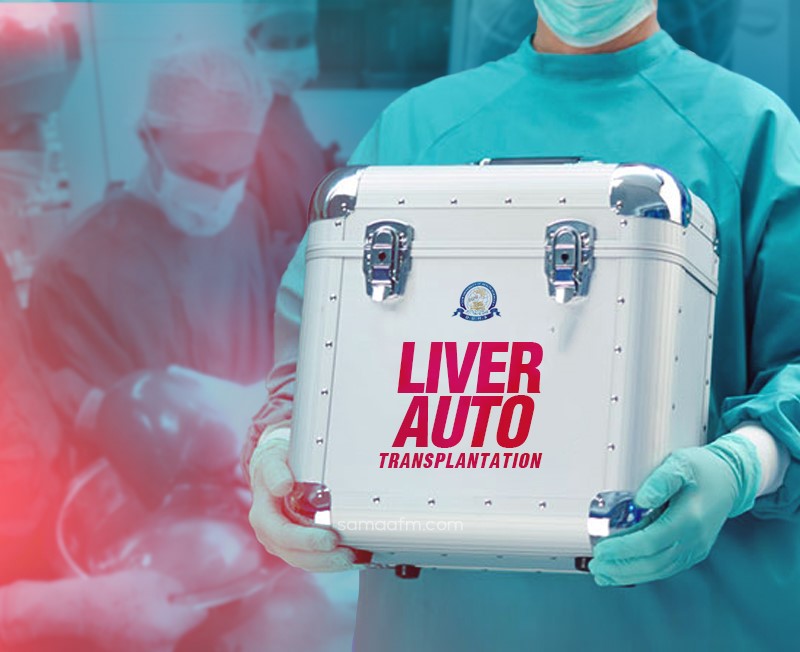 Pakistan's first liver autotransplantation performed at DUHS
posted by:

Abdul Latif Dadabhouy

No Comments
First time for Pakistan Dow University of Health Sciences (DUHS) Karachi performed a liver autotransplantation procedure successfully.
The successful liver autotransplantation at DUHS
The liver of a 28-year old patient, who has cancer, was removed from the body. The tumor was carefully removed surgically. Furthermore, harmed veins were recreated, and the liver was re-embedded in his body, health authorities said. Moreover, after the success, the patient has started to recuperate, DUHS said.
Vice-Chancellor, Dow University of Health Sciences (DUHS), Prof Saeed Quraishy said also said on the occasion that, "Our team of liver transplant surgeons has performed one of the most complex and sophisticated procedures, known as liver autotransplantation."
Liver autotransplantation in Pakistan
Talking at a seminar on "Liver, Kidney and Bone Marrow Transplants at DUHS Hospital — Meet the Experts", coordinated by the Mir Khalil-ur-Rehman Memorial Society (MKRMS) at the Ojha Campus of the varsity, Prof Quraishy said a 28-year old patient from Zhob town of Balochistan had answered to DUHS and was determined to have liver cancer, which had harmed some segment of the liver and some significant veins.
"Under the supervision of eminent liver transplant surgeon Prof Dr. Faisal Dar, our team of experts including Dr. Jahanzeb Hyder, Dr. Muhammad Iqbal, and others performed country's first liver auto-transplantation.
"Only 20 such procedures happened in the entire world," he said. Pakistan also becomes one of the luckiest countries in the world.
He said that regular liver transfers are happening regardless of the COVID-19 pandemic thus, DUHS did 6 liver transfers. Three more liver transfers are expecting, and still is in progress.
Since the Liver is the only organ in the human body that can regenerate itself so people can donate parts of their livers to others for saving their lives. Also, this autotransplantation has become a medical milestone for Pakistan. And generates a positive ray of hope with people having multiple liver problems.
Read More: