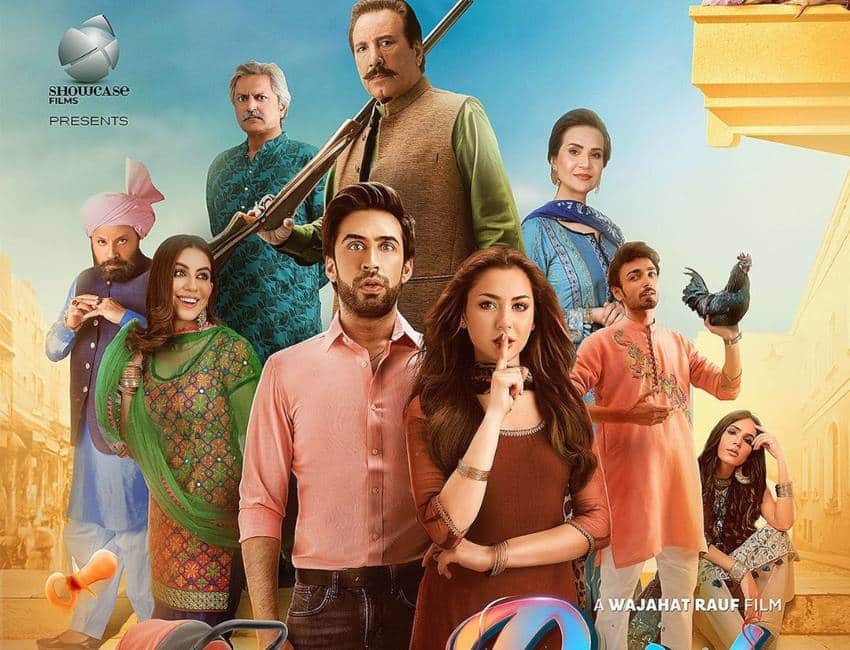 Parde Mein Rehne Do aims to give a colorful vibe with a prominent message
posted by:

Abdul Latif Dadabhouy

No Comments
Parde Mein Rehne Do trailer gives a prominent message
The trailer for Wajahat Rauf's latest drama-comedy, Parde Mein Rehne Do (PMRD), doesn't hold back its big reveal: Shani has a fertility problem, and since it's a Wajahat Rauf film (the man is known for crafting hilarious, family films), the comedy is right there.
The storyline
Shani and Nazo are unable to have children, and it is not always the woman's fault. It's a difficult pill for males to swallow. Shani is perplexed and doesn't see the need to elaborate. Soon enough, the screams begin.
Also Read: Punjab government halts release of film Javed Iqbal
The topic of infertility in men
In Pakistan, the subject of infertility has mostly been avoided in both film and television since it is typically considered taboo. However, with Wajahat Rauf's Eid-ul-Fitr release, Parde Mein Rehne Do, all of that is set to change.
Humour intended!
Shani's father (Javed Sheikh) is furious because other couples are breeding complete cricket teams. "Someone from the neighborhood is giving birth to their ninth child, and our boy doesn't even have a can opener," he sneers angrily to his wife. "The other family's name is 'nau,' whereas ours is 'no,' [a pun on nine and none]." "What kind of marital 'enjoyment' is this?" he exclaims.
Also Read: Trailer of Ghabrana Nahi Hai starring Saba Qamar and Zahid Ahmed is out!
The quips and puns about the distinction between "essential" and "impotent," ersatz home remedies, mantras, and tantras run thick and fast for such a serious picture.
The emotional layer
The emotions, rather than the layering of humor, are more essential. The story shows how a husband and wife who love each other deal with such a painful realization of not having kids and how this affects their relationship on a bigger level. Despite of love, the massive shock disrupts everything!
Watch the trailer here:
PMRD, his fourth film and one of five planned to be released this Eid-ul-Fitr (the others includes Ghabrana Nahin Hai, Dum Mastam, Chakkar, and Tere Baajre Di Rakhi), is a break from his usual fare: cheerful films about love, romance (Chhalawa), and, more often than not, road journeys (Karachi Se Lahore and its sequel Lahore Se Aagay).
Have something to add to the story? Comment down below!