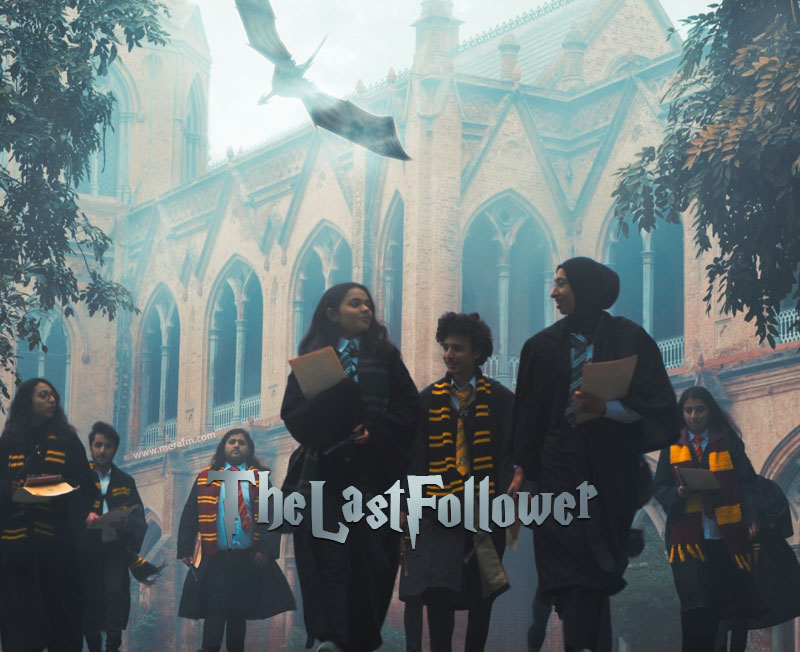 Potterheads in Pakistan transform GC university campus into Hogwarts
posted by:

Abdul Latif Dadabhouy

No Comments
Pakistani Potterheads into Hogwarts with GC University!
Potterheads from Government College University (GCU) in Lahore are changing the university's rustic and picturesque campus into Hogwarts School of Witchcraft and Wizardry.
In honor of the Harry Potter films' 20th anniversary, GCU students are hosting a week-long festival. With complete costumes, props, and a showing of their very own fan-made sequel, The Last Follower and the Ressurection of Voldemort.
CG University Lahore Festival is Hogwarts themed!
The film was originally shot and premiered in March 2020 and has a trailer that will make any Potterhead jump up and down in enthusiasm.
However, in anticipation of the film's imminent screening at a festival, the trailer went viral on Twitter. That left countless social media users in amazement of the caliber of work that went into production. The 84-minute film features stunning visuals and amazing CGI, allowing the students at the institution to show off their talents to their full potential.
Also Read: Harry Potter cast reunites to celebrate 19 years of "The Sorcerers Stone"
The costumes worn by the performers are developed and made by GCU students. They are accurate to the novels and movies, down to the house scarves!
Twitter loves the 'not-so-desi' version of CG University
Students and GCU alumni Umer Darr, Jazib Alram, Mariam Hassan Naqvi, Talha Chahour, Dua Marium, Sheikh Mubashir, and Habib Chaudary were among the primary cast members of the film. The film was released under the banner of Khayaali Productions.
Furthermore, the GCU campus, with its large windows and gorgeous brick buildings with towering arches, is the perfect setting for any Potterhead's fan-fiction fantasies.
Moreover, the students' hard efforts were praised by the majority of social media users, with one user stating, "Safe to say all these channels with their terrible content should just quit." These students did an outstanding job!" "This looks really fantastic tbh!" said another, echoing the sentiment. We should support young filmmakers and actors so that we can finally see quality films made in our own cinema."
A user shares for CG University Hogwarts,
Furthermore, another user shares,
Another person tweeted on the possibilities of gifted children using their abilities to generate new ideas. "Actually blown away by this," they wrote. Also consider a desi wizarding school, complete with all the glitz and glam with GC University Hogwarts. "Someone, please get these kids to work."
Last but not the least, this makes you realize that the younger generation's film business has a lot of potential, and there's a lot more to it than just domestic politics and saas-bahu drama. In particular with their humor, talent, and aptitude, these kids can do anything if they are given the correct platform.