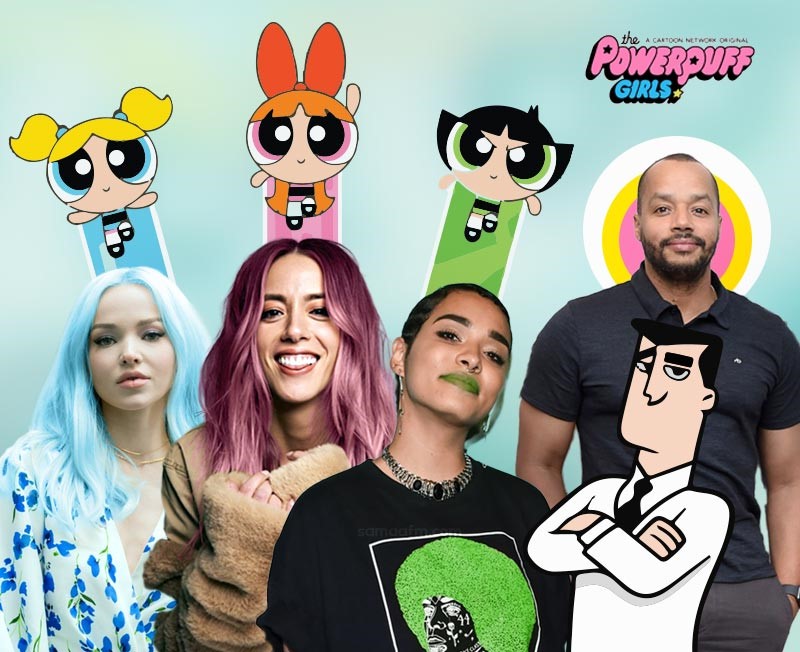 Powerpuff Girls are coming to life in the Live-Action series
posted by:

Abdul Latif Dadabhouy

No Comments
Being a 90s kid, every one of us has watched Powerpuff Girls, and why not? It's the best! Taking our food plate in front of the TV on summer vacation and watching back-to-back episodes of PPG used to be fun. And now Powerpuff Girls is back and this time it's all real.
Powerpuff Girls series series cast
Featuring Chloe Bennet, Dove Cameron, and Yana Perrault for the pilot, the CW found its three leads. They all will be joining the show with Donald Faison.
Chloe Bennet will play the tough and disciplined 'Blossom.' Dove Cameron is cast as the character 'Bubbles,' the sweetest one! And Yana Perrault is our new and angry 'Buttercup.'
Read More: Korean series 'All Of Us Are Dead' is Pakistan's top Netflix show
'Sugar, spice and everything nice,' but with the chemical X Powerpuff Girls came into being! The girl's accidental dad Professor Utonium will be played by Donald Faison. His character hints as a genius [obviously], quirky and narcissistic.
Read More: Best comedy movies of 2021
The "Powerpuff Girls" live-action series was first reported as being developed back in August. In light of the Cartoon Network series made by Craig McCracken, the new series sees the small superheroes as in their twentysomethings who regret having lost their youth to fighting evil. Will they consent to rejoin now that the world needs superwomen like never before?
What could be changed in Powerpuff Girls series this time?
There might be a few changes in the character's personalities. As Blossom who was a disciplined 'know it all' and smart kid with advanced degrees, is suffering from unresolvable trauma with anxiety. Bubbles who is a sweetheart has now an exterior of unexpected wit and toughness. Whereas, Buttercup has now become anonymous, rather than being a rebellious one.
The original series had 78 episodes and 6 seasons aired between 1998 till 2005. With a set of villains including Princess, Him, and Mojo Jojo.
READ MORE: