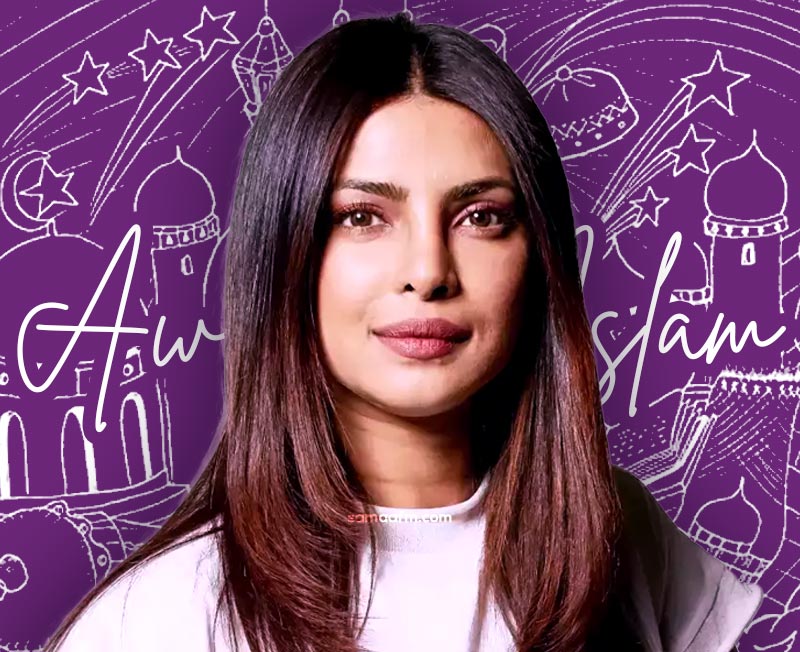 Priyanka Chopra goes controversial again
posted by:

Abdul Latif Dadabhouy

No Comments
Priyanka Chopra is no new name when it comes to controversies and now the actor has landed herself into yet another strange controversy after giving an ignorant remark in a recent interview. The famous Bollywood star that has made her mark in Hollywood as well has been under massive trolling for her remarks about being a part of a secular household and growing up in one.
Controversial comment about Islam by Priyanka Chopra
Last week, Priyanka Chopra appeared on Oprah Winfrey's new talk show. And since then multiple clips surfaced over social media that have gone viral, causing a stir. Below attached the clip where the Quantico star can be seen sharing her views about her secular household and bringing Islam and remarking on it.
The Text For You star Priyanka Chopra got going by depicting how she had been impacted by various religions for the duration of her life, from Christianity to Islam to, obviously, Hinduism. At the point when she was questioned from Oprah concerning her profound excursion, she said, "With the number of religions that we have in India… I grew up in a convent school, hence was aware of Christianity. My dad used to sing in a mosque and that made me well aware about Islam. Being a Hindu and coming from a Hindu family, I adapted the rituals and teachings of Hinduism. So as far as spirituality is concerned, it's part of my country and I cannot ignore it."
Chopra added how her deceased father educated her about all the faiths. "I am a Hindu and I pray and have a temple in my home. I do it as often as I can. But truly, to me, I am a believer that a higher power does exist and I like to have faith in that," she stated during her interview.
Twitter getting mad
Her statement made Twitter divided, some of them are angry and some are defending. One user said, "Everyday she just becomes more and more unlikeable i dont mind what she said but still v unlikeable lol."
People are actually calling her out on her ignorant approach towards different religions,
One user said, "Dear @priyankachopra How is singing in a mosque makes one aware of Islam? Do many years in India didn't let you know about muslims around you? By this logic- my dad argues cases in court so I am aware of the law. #PriyankaChopra #Oprah"
Regardless, this remark by Priyanka Chopra about Islam and Mosque would pose a serious question towards any religion's sanctity let alone Islam. One should have ample knowledge before making a comment; religion is always a very sensitive issue. And one should educate or rather refrain from talking about it altogether.
Read more: PRIYANKA CHOPRA WAS DROPPED FROM 2 MOVIES AFTER HER NOSE SURGERY MESSED UP