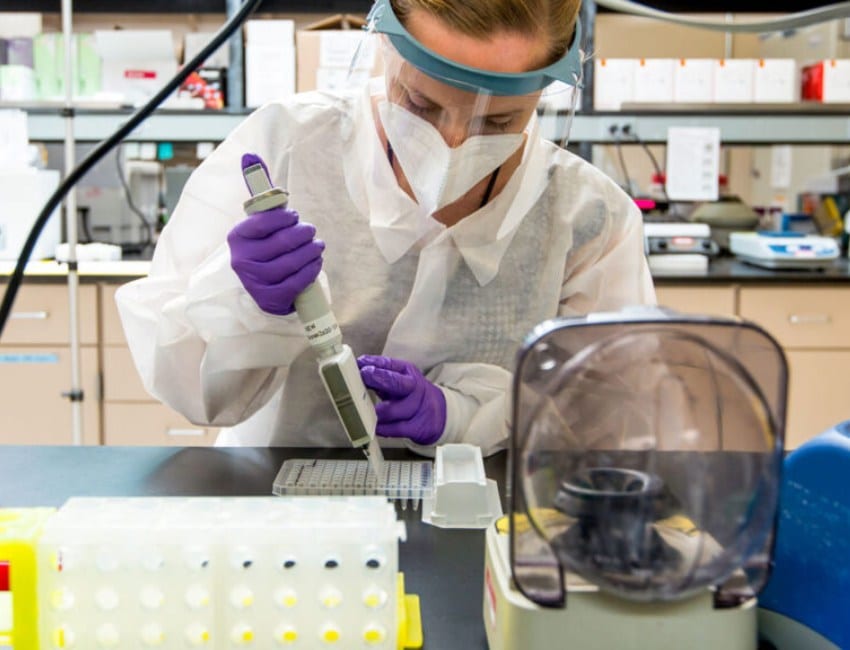 Rare success for Alzheimer research unlocks hope for future therapies
posted by:

Abdul Latif Dadabhouy

No Comments
Rare success for Alzheimer research unlocks hope
CHICAGO, Nov 29: According to interviews with researchers and pharmaceutical executives, the first major breakthrough in Alzheimer's research in 30 years is providing momentum for clinical trials of "cocktail" treatments targeting the two hallmark proteins associated with the mind-robbing disease.
Also Read: Ebola Virus outbreak in Uganda, how worried are researchers?
Eisai Co Ltd (4523.T) and Biogen Inc. (BIIB.O) reported in September that their therapy lecanemab could slow disease progression by 27% over 18 months when compared to a placebo.
The discovery validates the theory that clearing the amyloid protein that forms clumps in Alzheimer patients' brains could slow or stop the disease, and it has strengthened some scientists' support for simultaneously targeting another notorious protein linked to Alzheimer's: tau.
Also Read: Everything to know about Dengue Fever and how to prevent it
When will it get approval?
On Tuesday, Eisai and Biogen will present full data from their lecanemab study at the Clinical Trials on Alzheimer's Disease conference in San Francisco. The Food and Drug Administration is expected to make a decision on the companies' application for accelerated approval by early January.
"I think lecanemab has reinvigorated the idea that now you could do a combination of amyloid (and) tau," Dr. Reisa Sperling, a neurologist and Alzheimer's researcher at Harvard Medical School, said in an interview.
Tau, the lifesaver!
Tau naturally accumulates in the medial temporal lobe of the brain, a memory centre. According to a growing body of research, rising amyloid levels in Alzheimer patients act as an accelerant, causing an explosive spread of tau that forms toxic tangles inside brain cells, eventually killing them.
Also Read: Miracle drug shows 100% remission for all cancer patients in drug trial
"We've been trying to do combination trials for years," Sperling said. Nearly a decade ago, Alzheimer's experts met in Washington to discuss testing combined therapies. At the time, "no one would listen," she said.
The scientists expect to hear back on funding by the end of the year. The National Institutes of Health, which oversees NIA, has stated that it does not discuss grants that are under review.
Have something to add to the story? Comment down below!