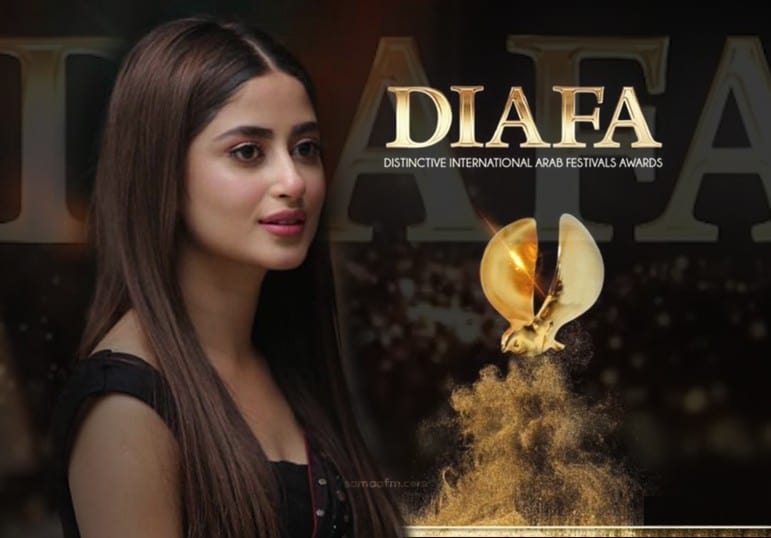 Sajal Ali wins International Icon award at DIAFA!
posted by:

Abdul Latif Dadabhouy

1 Comment
The Pakistani sensation and star Sajal Ali has bagged an award at the Distinctive International Arab Festivals Awards (DIAFA). She was accoladed for her contribution to Film and Television.
DIAFA, which is held annually in Dubai UAE, honours distinguished International and Arab figures for their annual achievements and contributions towards communities and societies reformation.
Sajal took to her Instagram and wrote, "This award is special to me not just as an artist, but as a proud Pakistani. Thank you #DIAFA and thank you Dubai for honouring artists from around the world."
Sajal was overwhelmed and happy after receiving the award, she said, "Assalamualaikum everyone, first of all I want to say that I am really honoured to be here with such amazing actors and amazing people."
Donning the stunning black attire, Sajal Ali was shining throughout the evening. She also crossed paths with the 365 Days movie sensation 'Michele Morrone.'
The actor thanked her fans and said, 'I really want to thank to all may fans for believing in me." She concluded: "Thank you DIAFA."
---
Comment on "Sajal Ali wins International Icon award at DIAFA!"