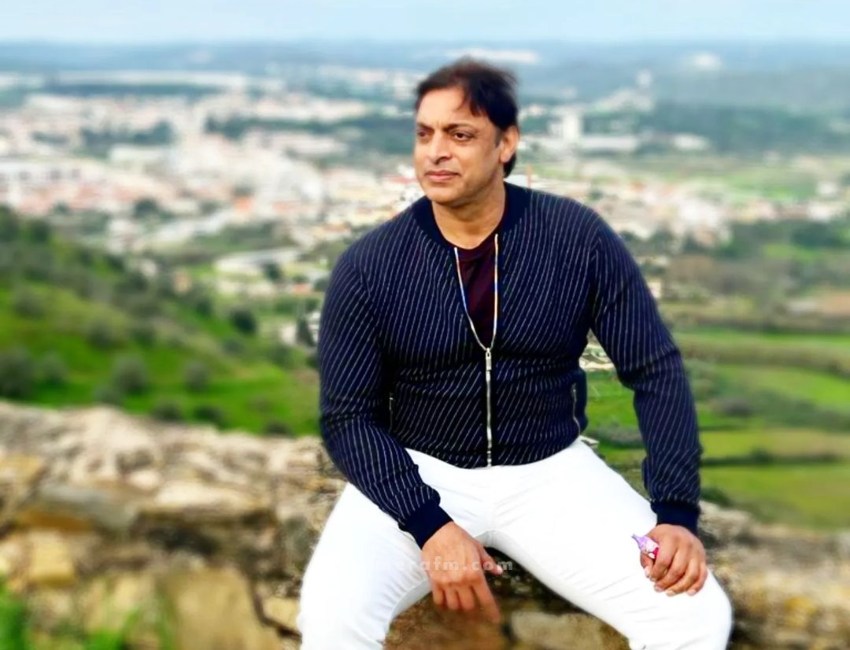 Shoaib Akhtar distances himself from biopic Rawalpindi Express
posted by:

Abdul Latif Dadabhouy

No Comments
Shoaib Akhtar walks out on Rawalpindi Express.
The Rawalpindi Express is no longer listed for making. Former cricketer Shoaib Akhtar declared that he has legally revoked all rights to his life's story and distanced himself from the "dream project." He cited "constant contractual violations" and "failure to resolve differences amicably" as reasons for the breakup.
Also Read: Priyanka Chopra praises Pakistan's Oscar shortlisted film 'Joyland'
On Saturday, he released his official statement on his Twitter account. "Very sadly, I would like to inform all of you that after careful consideration of months, I have decided to disassociate myself from the film Rawalpindi Express and its makers by terminating the agreement through my management and legal team," he wrote.
A dream project rip to pieces…
Even though he made an effort to survive, he claimed that his biopic didn't turn out as well as he had hoped.  "Definitely, it was a dream project and I tried a lot to prevent [this] and stay in the boat but unfortunately, things were not going well," he said, explaining the reasons. "Failure to resolve disagreements amicably and constant contractual violations finally resulted in us to cut ties with them."
Akhtar asserted that he has formally and legally quit the project. Moreover, he threatened to take legal action if the filmmakers decide to proceed. "I have abandoned the project after following all legal procedures to revoke the rights to my life's story. If the creators of the biography film continue to use my name or the events from my life story in any way, severe legal action will be taken, he added.
Also Read: The top 10 most popular tv shows on Netflix right now
The first foreign film about a Pakistani sportsman was announced in July of last year. Furthermore, it was slated for release in November of this year. It felt like a dream come true for the director, Muhammad Faraz Qaiser, to be able to bring an idea from 2016 to fruition.
Rumors that singer-actor Umair Jaswal would be playing Akhtar were confirmed in November, but he soon changed his mind. Earlier this month, he announced on Instagram that he would not be portraying the former cricketer due to "creative and personal reasons."
Have something to add to the story? Comment down below!