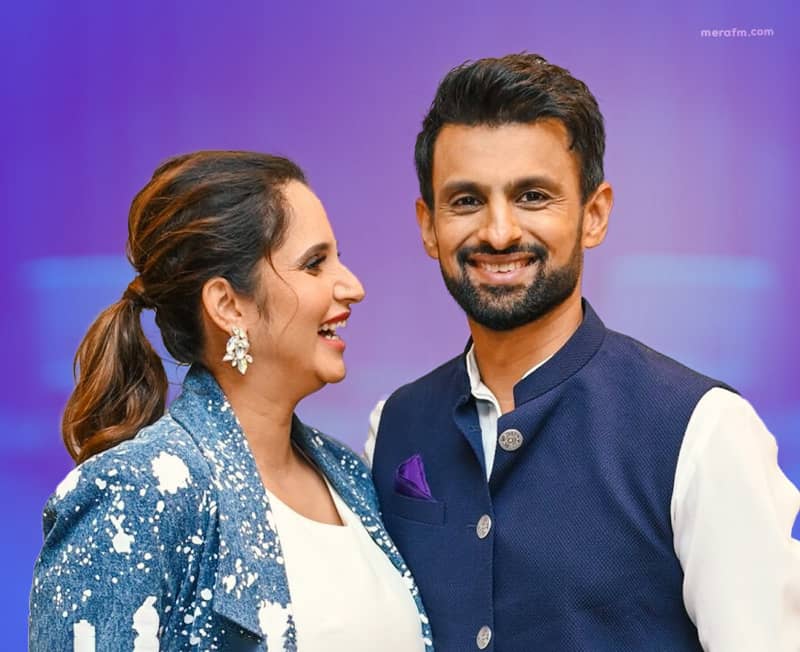 Shoaib Malik and Sania Mirza to launch their own talk show
posted by:

Abdul Latif Dadabhouy

No Comments
Shoaib Malik and Sania Mirza to start their own talk show
Sania Mirza and Shoaib Malik, an athletic power couple, are taking games to new heights. The duo introduced their own show named "The Shoaib & Sania Show."
Mirza and Malik announced it during a press announcement at the Dubai World Trade Center. The show will air on Urduflix, Pakistan's first OTT platform. Moreover, it will feature a number of popular cultural icons from both India and Pakistan.
Will this is be a regular talk show? Sania Mirza explains
Unlike previous shows, theirs will not be "catty," according to Mirza, and would instead focus on the light and cheerful affair of engaging people and customs from beyond the border, with no unpleasant games. The poster for their new enterprise has a fantastic partner-in-crime vibe.
The pair stated in an interview with Gulf News that the program will not be controversial in any way and that it intends to communicate the cross-cultural love they have experienced in disguise.
 "It will be a whole lot of love and laughter. I think those two things are very important to us, even as people," revealed Mirza, explaining the concept. "Everybody that we know, knows that we deal with most things with humor and that is something that helps us a lot."
Get ready to laugh with Shoaib Malik and Sania Mirza
Both ace athletes cope with a high emotional quotient on a daily basis because of their demanding occupations, and the pair said that humor is their shared coping technique, which would be reflected in the show as well.
"The goal is to try to bring that laughter, love, and joy, not just to the audience. However also to the guests that are going to come on the show," shared Mirza. Furthermore, she shared, "We don't want to reveal everything. It's not a comedy show. It is a show where we are going to try to have as much fun as possible and still try to find meaning in it."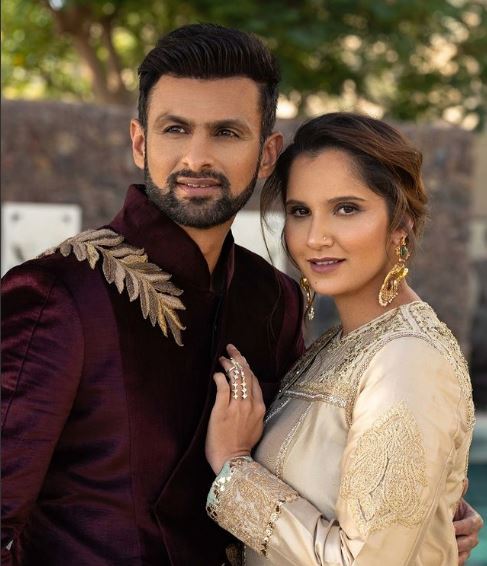 Given her previous performances on several talk shows, including the most-talked-about renowned chat show, 'Koffee with Karan,' Malik shyly acknowledged how Mirza had been tutoring him on acting and hosting. Malik shared, "I have been taking classes from her as she's good! It's going to be great fun for me. I've done some shows, but it was only on a social media platform and all those shows were with my friends. I had so much fun while doing them (interviews), and a lot of people enjoyed it also. I always wanted to do a show from the studio and that's what is going to happen."
Also Read: Guess Sania Mirza most liked Pakistani drama?
Who will be featured in the show?
The pair claimed the identities of the guests and other details are still a work in progress, however, Mirza revealed that the ones who have made the initial list are friends and colleagues from both sides of the border with whom they share a personal quirky dynamic.
The duo is famously friends with celebrities like Ayesha Omar, Farah Khan, Parineeti Chopra, Salman Khan, Mahira Khan, Sanam Saeed, and the list goes on, and this vague statement definitely gave away enough for fans to dig deeper while eagerly waiting for the yet-to-be-produced show.
Have something to add to the story? Comment down below!