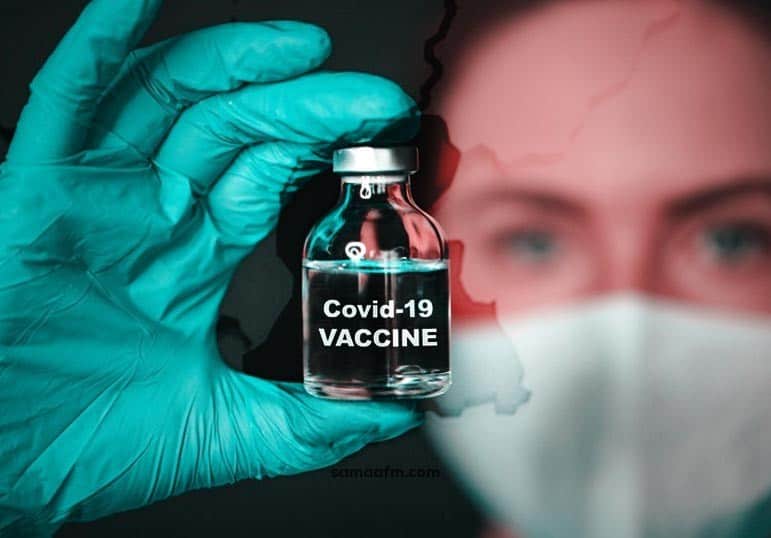 Sindh plans to buy 20m doses of coronavirus vaccine from china
posted by:

Abdul Latif Dadabhouy

No Comments
Sindh government has planned to buy 20 million doses of coronavirus vaccine directly from China. The procurement will happen after approval from Federal Govt.
After Pakistan received its first shipment of the Sinopharm vaccine from China, the Sindh government says that they are planning to purchase 20 million doses of the coronavirus vaccine directly from China for its adult population.
The government is already in contact with the Centre for approvals, Sindh Health Minister Dr. Azra Pechuho said Monday. She was speaking after a meeting with Chinese Consul-General Li Bijian at the Chinese Consulate-General in Karachi with Sindh Health Secretary Kazim Jatoi and other officials.
Information on the province getting more vaccines comes a day after media reports that the Chinese Sinopharm vaccine is being given to people over 60 years old, non-frontline wellbeing laborers, and others who don't qualify all requirements for it in spite of the NCOC instructing in Sindh. Dr Pechuho said they had requested the Chinese diplomat general for 20 million doses of the COVID-19 vaccine. The Chinese consul general in Karachi offered his total help to the Sindh government, saying that he would converse with his administration for the exchange of health innovation to Sindh.
Right now, frontline healthcare workers are being vaccinated with China's Sinopharm vaccine. The doses available to the province are, however, very limited. Dr. Pechuho says more doses are needed to save the lives of people.
Pakistan Covid Death Toll
Covid took 59 lives during the most recent 24 hours taking the country count of fatalities to 12,026 on Monday, while 1,037 individuals are positive for Covid-19 mounting the number of positive cases to 555,511. Among the 59 fatalities, 55 were under treatment in clinics, and four of them particularly isolated themselves, on Sunday.
According to the latest update issued by the National Command and Operation Centre (NCOC). Forty-four patients died on ventilators. The maximum ventilators were occupied in four major areas i.e. Multan, 30 percent; Islamabad Capital Territory (ICT), 28 percent; Peshawar, 27 percent; and Lahore, 35 percent. The maximum oxygen beds (alternate oxygen providing facility other than ventilator administered as per the medical requirement of Covid patient) occupancy in Peshawar was 42 percent; Multan, 32 percent; Karachi, 24 percent; and Rawalpindi, 24 percent.
Around 265 ventilators were involved somewhere else in the country, while no Covid affected individual was on a ventilator in Azad Jammu and Kashmir (AJK), Gilgit-Baltistan (GB), and Balochistan. So far 251,047 Covid cases have been affirmed in Sindh; 160,935 in Punjab; 68,531 in Khyber Pakhtunkhwa (KP); 41,994 in ICT; 18,869 in Balochistan; 9,219 in AJK; and 4,916 in GB. Around 4,900 people have lost their lives to the pandemic in Punjab; 4,119 in Sindh; 1,957 in KP; 480 in ICT; 272 in AJK; 196 in Balochistan; and 102 in GB. tests and 32,149 over the most recent 24 hours. Around 511,502 Covid patients have recuperated in the nation, remembering 1,260 for the most recent 24 hours, while 1,828 patients were in basic condition.