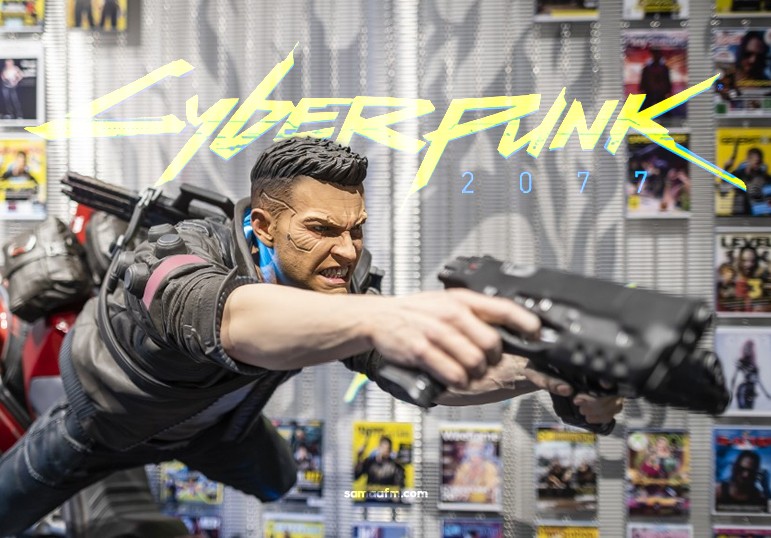 Sony Is Pulling Cyberpunk 2077 From The PlayStation Store!
posted by:

Abdul Latif Dadabhouy

No Comments
The most anticipated game Cyberpunk 2077 came, and went to quickly… The game was anticipated for a long time by tech geeks and gamers, the trailers created quite a buzz and the game Cyberpunk itself was way ahead into the future with a peak into Sci-fi. But, now it's not!
The company has announced on Thursday that Sony is pulling Cyberpunk 2077 from the PlayStation Store and offering full refunds for anyone who bought the game from the digital storefront.
Can I still play Cyberpunk 2077 on PS4?
Unfortunately the owners of PS4, cannot play Cyberpunk 2077 on their consoles. Sony stated said if someone has already ordered for it or bought it, can ask for a refund for the money they spent on it. Sony further said that to consumers can visit the site and sign into your PlayStation account to submit a request, specifically for PS4.
However, later on Thursday evening, Sony said it is "aware some users are experiencing issues" accessing the refund form. If you're seeing issues, you may want to try again later.
Why is Cyberpunk 2077 removed?
After the release, the geek cult gamers had reported a few bugs and issues with Cyberpunk 2077, particularly on the older, base PS4 console. Previously this week, CD Projekt Red offered refunds for anyone who bought the game on their consoles, but directed people to retailers or digital stores where the game was purchased.
Stars of Cyberpunk 2077
This time the game also features actor Keanu Reeves as a starring character in the game, as "Johnny Silverhand." The original score was led by Marcin Przybyłowicz, featuring the contributions of several licensed artists including Michael-Leon Wooley as "V," Michael Gregory as "Victor Vector" Jacek Rozenek as Geralt of Rivia.
CD Projekt Red issued a statement on social media which said, "First of all, we would like to start by apologizing to you for not showing the game on base last-gen consoles before it premiered and, in consequence, not allowing you to make a more informed decision about your purchase, we should have paid more attention to making it play better on PlayStation 4 and Xbox One. If you are not pleased with the game on your console and don't want to wait for updates, you can opt to refund your copy."
Currently CD Projekt Red is working on a series of "large patches" for the game. The first is expected to be released in January 2021; the second will be released in February. CD Projekt Red didn't immediately respond to a request for comment, but now after their statement they reassured the consumers that these patches will address the most prominent issues and bugs with the game
---
READ: AMAZON APOLOGIZES TO CUSTOMERS AS USERS RECEIVED CAT FOOD INSTEAD OF GAMING CONSOLES