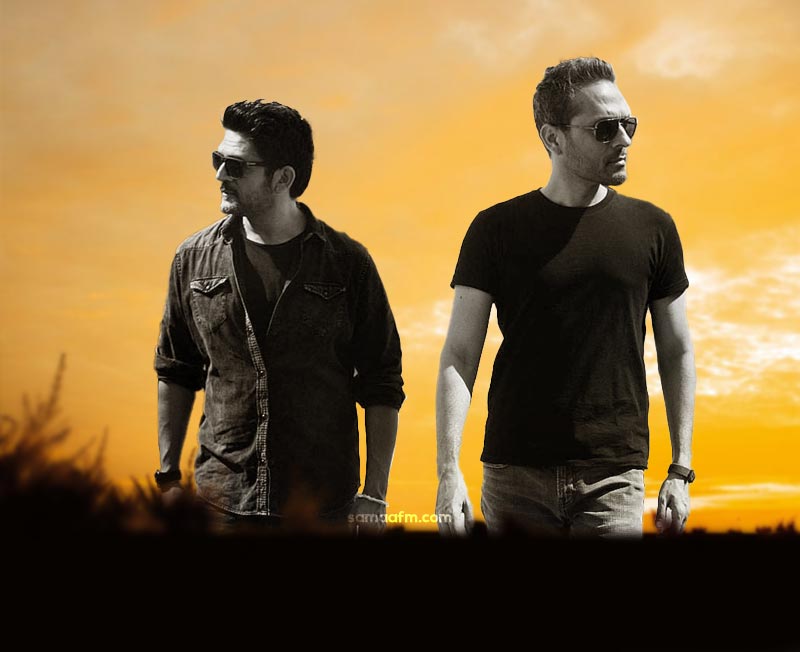 Strings band broke up after 33 years of musical excellence
posted by:

Abdul Latif Dadabhouy

No Comments
And after Daft Punk's sad split, our 2021 has gone down the drain as we heard the news of Strings splitting up last night after 33 years of making music and memories.
I remember growing up listening to Strings songs, it seems like an identity. It is one of my father's favourite bands. So, whether it's a long drive or a simple hangout, there is always a list of Strings songs that comes on and we enjoy it thoroughly. And it's not just me, everyone who has a good taste in music know this band and why not? It has carried Pakistan's rock music on its shoulders. And we all love it wholeheartedly.
The news was hard for most of us last night as we heard that the band broke up after almost 33 years. That's long! From Sar Kiye Yeh Pahar to Pyaar Ka Rog. The band never failed to amaze us with great music.
Strings the Band
Strings was a Pakistani hard rock band consisting of a duo [plus four live band member] from Karachi Pakistan. The band originally was found in 1988 by four college students Faisal Kapadia [vocals], Bilal Maqsood [vocals and guitars] Rafiq Wazir [Synthesizer] and Kareem Bashir [Bass guitar]. They disbanded in 1992 after their song 'Sar Kiye Yeh Pahar.' The band came back as a duo in 2000 with their album Duur, which was widely received and loved by fans and followers. The duo released Dhaani in 2003, marking history for the rest of their lives.
Strings reached to Bollywood with their songs Yeh Hai Meri Kahani [Zinda], Aakhri Alvida [Shootout at Lokhandwala], and Chaaron Taraf [John Day]. And that's not all; the band also sang Najanay Kyun for the Hollywood movie Spiderman-2.
The band was fortunate enough to produce Coke Studio Pakistan Season 7, 8, 9 and 10 featuring variety of artists from different genre bringing them to one platform. They released singles throughout the years including Ab Khud Kuch Karna Parega, Mein To Dekhunga, Sajni, Urr Jaon, Humsafar, Piye Re, Mil Gaya, Chal Para, Hum Dono, Naina and Raat Shabnami.
With various awards and accolades under their name, Strings brought a wave of great music throughout the years for rock and pop in Pakistan and revived music in the country.
Strings band sad breakup
Strings announced the news on Thursday leaving many fans heartbroken.
"Hey, guys. This post is a bit different from the usual. We have decided that today, 25/03/2021, is the day we graciously get to conclude STRINGS," the band said on its Instagram and Facebook.
Strings band split reason
However the duo did not have an actual reason for the split they both just needed a break from it now, the post further says,
"The past 33 years have been incredible for both of us (Faisal Kapadia and Bilal Maqsood). It's so rare to have the chance to be able to do things like this and we are infinitely grateful to all of our fans for making it possible. We hope you found it worthwhile as well."
Moreover, the post added that while the band technically may not be together anymore, both of them share an unbreakable bond that will connect them no matter where life takes them. "Thank you so much for everything," the post said further.
We have lined up our favorite songs down below. Let's get ready to shed a tear or two as we hop on to the nostalgic journey with Strings…
Sar Kiye Yeh Pahar
Sar Kiye yeh Pahar Lyrics

🎵Sar kiye yeh pahar
Daryaoun ki gehraiyon ne tujhey dhunda hai
Aa bhi ja ek baar
Mere aanay se na luto mere man ka qarar🎵
Zinda
Zinda Lyrics
🎵Ye hai meri kahani
Khamosh zindgani
Sannaata keh raha hai
Kyun zulm seh raha hai🎵
Humsafar
Humsafar Lyrics
🎵Tou chal para un rastoun per
Jo jatay they tere ghar
Wou raste tere or mere Humsafar🎵
Duur
Duur Lyrics
🎵Duur se koi aaye
Kahin chupke se wou dil mein
Samaa jaaye saajna…aa🎵
Anjane
Anjane Lyrics
🎵Dekha tujhey to hua
Hua mein deewana
Dekh ke aesa laga
Laga sathi purana
Huey…begaanay kyun
Huey Anjanay kyun🎵
Mera Bichra Yaar
Mera Bichra Yaar lyrics
🎵Duur ek gaaon hai
Wahan thandi chaaon hai
Behti nadiyaa hai
Jana hai nadiya ke paar
Kar mera, intizaar mera bichra yaar
Mera bichra yaar🎵
Najanay Kyun
Najanay Kyun Lyrics
🎵Dil bujh gayaa
Ghar jal gaya
Najanay kyun…najanay kyun
Yaadon ka phir aanchal urha
Najanay kyun… najanay kyun🎵
Hai Koi Hum Jaisa
Hai Koi Hum Jaisa Lyrics
🎵Josh kitna hai zor kitna
Aur jaaye yahan
Hosh urhanay ko jaan larhane ko
Saray aaye yahan
Ay o ay o ay o aaa
ale ale ale o🎵
Dhaani
Dhaani lyrics
🎵Boondein baadal ke saiye may lehraye gi
Mujhe tarpaye gi, chali jaye gi
jaisay bijuriya
Mastaani🎵
Sajni
Sajni Lyrics
🎵Laao hath
Jaldi se ek wada tou karlain
Idhar dekhou
Kahou to jeelay ya marlain
Sajni, mere tere gun gawa tu hai meri thandi chawaan
Mein ranjha tu hai heer🎵
Farewell boys, you gave us 33 years of memories and great music, we will miss you!
Read More: RAAT BY ATIF ASLAM IS A BEAUTIFUL TALE OF LOVE, ROMANCE AND DEFEAT