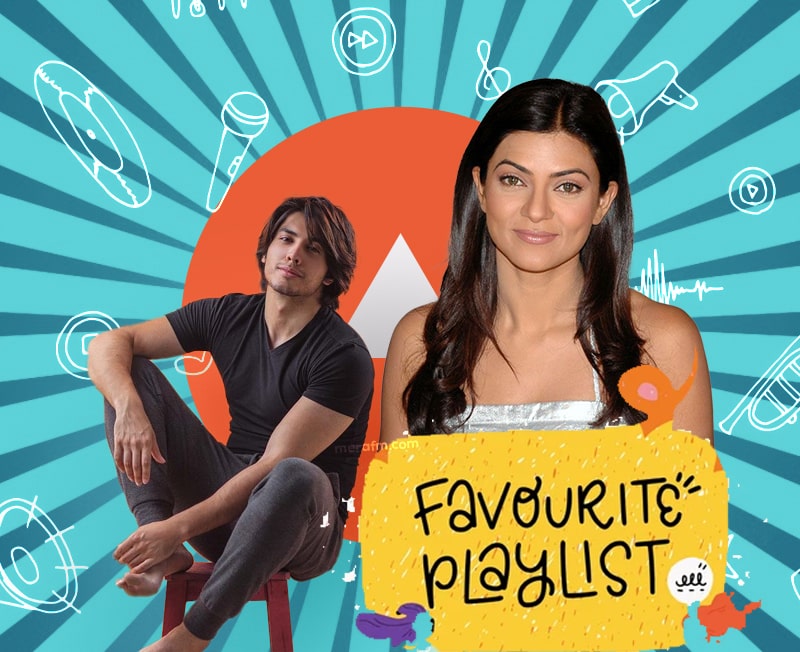 Sushmita Sen fangirls Danyal Zafar for his song Udh Chaliye
posted by:

Abdul Latif Dadabhouy

No Comments
Sushmita Sen is a fan of Danyal Zafar
Sushmita Sen's New Year's Eve party included a special tribute to Pakistani singer and actor Danyal Zafar. The former Miss Universe took to Instagram to post a video of herself and her kid singing along to the crooner's song, "Udh Chaliye," while driving. Danyal Zafar was not unimpressed by Sen's mention, and he went on to comment on it. Not only that, but the Dilbar diva also reacted to the kid!
The Aarya actress then disclosed that Alisha her daughter was a fan of Danyal Zafar. She captioned the above-mentioned video when she shared it on social media.
"The breeze, the drive, the open skies, and Alisah [her daughter's] favorite song [Zafar's Udh Chaliye] on repeat." Calling a song "a vibe", While providing song credits, she complimented her friend Rohit Bhatkar for exposing her to Zafar's music.
Danyal Zafar extends his gratitude to Sushmita Sen
In return, the Barwaan Khiladi star expressed his gratitude by saying he "couldn't be happier" that his song was added to her playlist. Zafar was taken aback by the news and exclaimed, " Oh my god, what? No way! [I] couldn't be happier knowing you all are vibing to the track and it made its way to add to such a beautiful experience you are sharing!"
Furthermore, he said, "The drive, the breeze, and the open skies were exactly what I dreamt for the track to do and you've made that dream come true! Thank you so much! [I am ] honored beyond what words can express."
The actor from Main Hoon Na expressed his delight at seeing "the man himself" praising her video. "What a beautiful message, [it will be] forever cherished, Jaan meri (my dear). Your voice and this song make the heart vibe. It is a blessing to have the power to connect people and their dreams beyond geography! Stay wonderful."

The artist had previously released a video of himself singing the same song at his first-ever concert on social media.
The artist was recognized by Coke Studio and sang 'Muntazir' with Momina Mustehsan and Julie with his brother after participating as a lyricist and guitarist for the music of his brother Ali Zafar's film, Teefa In Trouble.
A professional start with Coke Studio provided him with the opportunity to go on a mission to guarantee that being the younger brother of Ali Zafar (another Bollywood star) did not become his exclusive claim to fame.
With new tracks on the way and a web series in the works, the singer has a devoted following that praises his diversified career. Udh Chaliye, his now-famous hit, was released in March 2020 and was reported to have been created and performed in less than 24 hours.
Have something to add to the story? Comment down below!