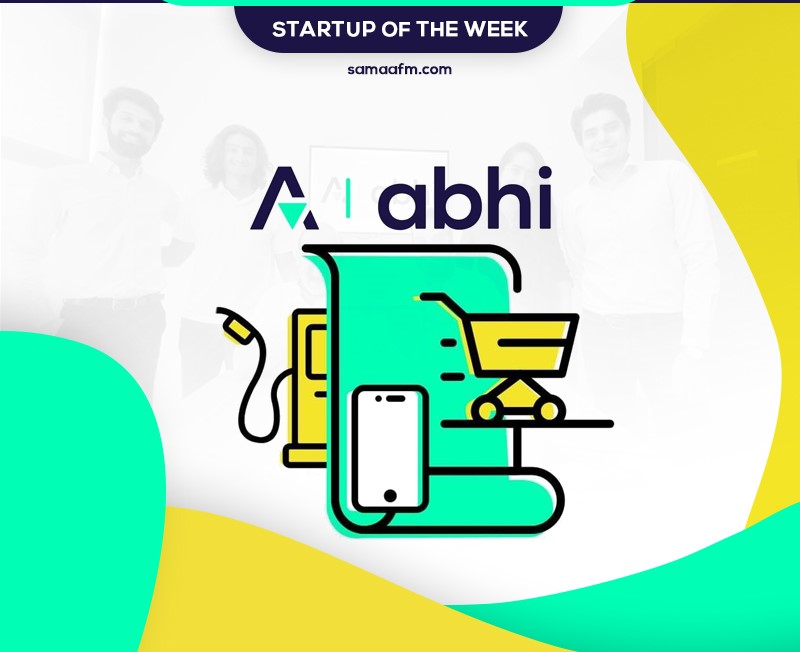 Tech Tuesday Start up of the Week: Abhi
posted by:

Abdul Latif Dadabhouy

No Comments
In Pakistan, numerous workers live paycheck to paycheck. And before the month is over, most have depleted their pay rates on billings, installments, family costs, and crises. But one tech startup is helping to establish plans to transform how you manage your money. Furthermore, the way people spend it. The Startup Abhi, by Omair Ansari and Ali Ladhubhai, plans to change the cash roll. Moreover, aiming to turn into the first and biggest monetary wellbeing stage in Pakistan.
Tech startup Abhi
Situated in Karachi, Abhi is a financial wellness platform catering to the necessities of workers between pay cycles. Abhi coordinates with corporates to offer their representatives salary advance items to reduce their monetary pressure and avoid costly payday debt. The product adds no additional expenses for the employer while profiting with higher employee fulfillment and lower churn.
Abhi is currently partners with 20 companies to enable employees to withdraw their accrued wages any time they want. This is managed through the webpage or mobile app.
Also Read: Tech Tuesday Startup of the week: CreditBook
Before launching publicly, Abhi signed MOUs with 20 companies and is currently conducting a three-month pilot. The companies taking part in the pilot come from sectors are insurance, steel manufacturing, pharmaceutical, textile, and retail. That allows Abhi to validate the product as well as gather information for future growth metrics. The exercise is centered around gaining insights on the pain points of employees, their lending needs, and what situations triggered that need.
Believing in financial wellness
Fellow benefactor and co-founder Ansari, who recently put resources and invested into fintech in arising, emerging, and frontier markets, states that, "Abhi believes financial wellness and access to credit are basic human rights, which we aim to bring to all our customers. Our goal is to digitize consumer credit, address pain points in the manual payments process and be there when consumers need us most. Your wage is your right, and we want you to have access to it.
Read More: Tech Tuesday Start up of the Week: DigiKhata
It is also aimed at showing employers that Abhi does not disrupt the cash flow or business process and adds no cost to HR or Accounts. Instead, the companies benefit from a more motivated workforce leading to increased productivity, satisfaction, and retention.
Abhi raises $2 million seed
Salary advance platform Abhi has raised $2 million in a seed round led by Vostok Emerging Finance, it announced in a statement today. The equity-only round also included the participation of Village Global, Sarmayacar, i2i Ventures, Zayn Capital, and Portman Wills, the co-founder and CTO of Wagestream, a UK-based financial wellness platform for corporate employees. The startup has also been accepted to join Y Combinator's upcoming batch, it states in a statement. It is the second Pakistani fintech to have been accepted for YC's next batch.
Moreover, the startup plans to use the investment to continue developing its product, expand the team, and fund advances. Abhi currently has a team of over 10 employees in Karachi and Lahore.
Last but not the least, if you like this article, find out more startups in our segment Tech Tuesday. If you want your startup to get featured, contact us.