Tech Tuesday Start Up of the Week: Colabs
posted by:

Abdul Latif Dadabhouy

No Comments
A freelancer's co-working space
As a freelancer, you may be able to work from home, eliminating the need for commuting and providing a stress-free atmosphere. However, most freelancers find it difficult to work from home since they are lonely, isolated, and distracted. All of these issues may have an impact on the efficiency of your work. Many freelancers have found success working from home for a variety of reasons, including the lack of rent, the absence of a stressful commute, and so on. These advantages, however, are not available to every freelancer. They require a combination of relaxed working conditions and the atmosphere of a corporate office.
A perfect compromise?
Coworking spaces are the perfect compromise between the quiet privacy of home and the frantic pace of a crowded office. They provide a space for the lonely freelancer to feel like they're part of a tribe while still giving complete flexibility in terms of attendance and engagement.
The advantages of co-working space for freelancers include
Cost-effectiveness
Networking
Balanced home and work life
Routine management
Increased productivity
Coworking spaces are nearly non-existent in Pakistan. And, even if they are, they do not satisfy the urge for creativity. A Lahore-based startup, Colabs, has taken a unique approach to this challenge.
Colabs
Without a doubt, Colabs is transforming the future of employment in Pakistan. Colabs is Pakistan's fastest-growing flexible workspace, with thoughtfully designed spaces to help people and organizations succeed.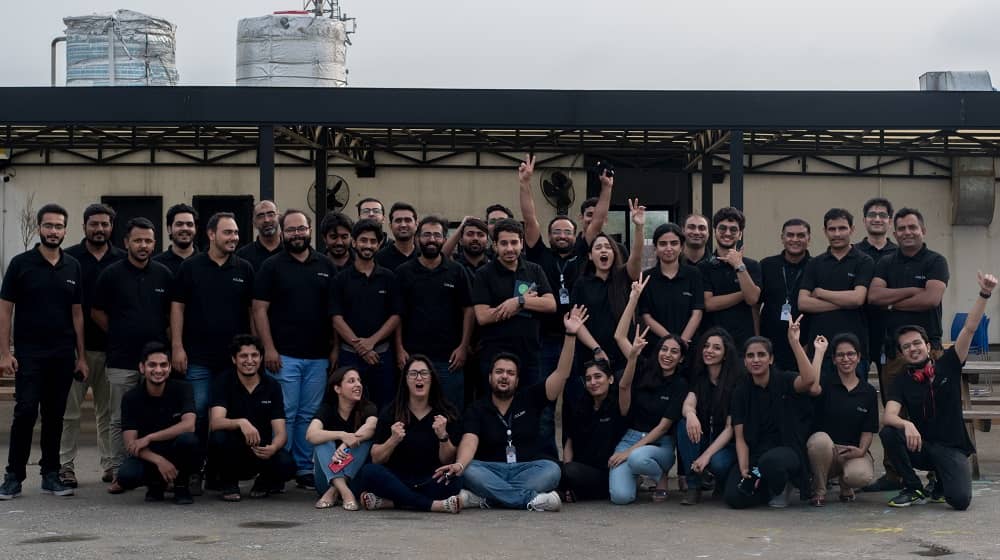 It began as a coworking space in 2019 by twin brothers Omar and Ali Shah, and now has two locations in Lahore, with a third on the way. On the surface, it appears to be another coworking space, but what sets it distinct is its goal of building the world's largest community of entrepreneurs and freelancers in the world's fifth-largest country.
Through its community and network, Colabs hopes to foster cooperation, productivity, and invention. Their goal is to change the way Pakistanis work in the future.
Colabs – a hub for young entrepreneur
The Colabs community has 1000 seats and over 100 companies across multiple facilities in Pakistan. Their community is a mix of freelancers, startups, SMEs, and MNCs (Including Rocket Internet, Patari, SadaPay, 10pearls, USAID, OMD, and Coca-Cola).
Moreover, Colabs is a hub for young and aspiring entrepreneurs and houses a 1:2 gender ratio within its spaces and a 1:1 ratio with the Colabs team itself. The average age of the in-house member is 27 years.
A vision to grow stronger!
Colabs now has over 100 ecosystem partners, including universities, venture capital firms, corporations, government agencies, and industry leaders (i.e. Lums, PITB, Startup grind, NICs, Uber, Microsoft for Startups, and AWS). Colabs helps local and foreign enterprises to access, establish, and grow in the Pakistani market through this diversified and linked ecosystem, as well as our entrepreneurship initiative (CoGrow).
Colabs is always innovating, reimagining the future of work in Pakistan, and developing new work experiences. In addition to that, they are working tirelessly to bring together a community of 100,000 entrepreneurs in Pakistan, beginning with 5000 seats in the next 24 months.
Last but not the least, if you like this article, find out more startups in our segment Tech Tuesday. If you want your startup to get featured, contact us.