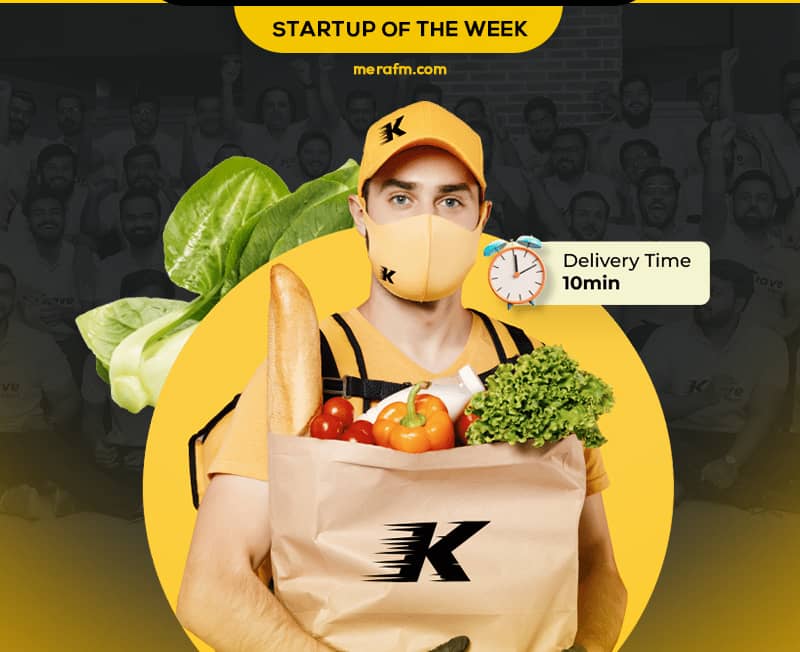 Tech Tuesday Start Up of the Week: Krave Mart
posted by:

Abdul Latif Dadabhouy

No Comments
What is q-commerce?
Q-commerce ('quick commerce') is e-commerce in a new, speedier form. It is commonly referred to as 'on-demand delivery.' And also e-grocery. It also blends the benefits of traditional e-commerce with last-mile delivery advancements.
The principle is substantially the same, with the key difference being the speed of delivery. To be competitive, delivery is measured in minutes rather than days.
Also Read: Tech Tuesday Start up of the Week: PostEx
This has broadened the range of products that people can order. This includes perishable commodities, such as groceries, being a big area that q-commerce companies cater to. It is more likely to concentrate on the micro – smaller quantities of fewer things. For instance, a missing component for a recipe that's already in the works.
Benefits of Quick Commerce?
There are four ways that q-commerce differentiates itself from traditional shops in the eyes of customers…
Speed
Guaranteed availability of products
Around the clock operation
Ease
Compared to a conventional retail outlet, q-commerce companies are able to get goods to customers in a fraction of the time.
Furthermore, these stores are not bound to specific daily opening hours like physical and mortar merchants are. They can operate 24 hours a day, 365 days a year, and with ease. You can simply place an order by pressing a few buttons in an application.
Similarly, a Pakistani startup introduces q-commerce in the tech world for the first time. The start up 'Krave Mart' builds and revolutionizes q-commerce by delivering products swiftly.
Also Read: Tech Tuesday Start up of the Week: Rider
Krave Mart
Kassim Shroff, Hammad Bawany, Haziq Ahmed, and Ahsan Kidwai, all from Karachi, founded 'Krave Mart' in November 2021. The group is harnessing its passion to suit the demands of a tech-savvy youth that is accustomed to instant deliveries.
Additionally, Krave Mart is dedicated to putting the needs of its customers first. And delivering high-quality products in 10 minutes or less. They also hope to reclaim some of the time customers would spend going to the food store in their neighborhood.
Krave Mart, which began operations in December, already serves 25% of Karachi's population, with the goal of reaching 100% by January 2022 before expanding to other cities.
Currently, the firm's product catalog includes food, personal care goods, health and beauty products, and other everyday essentials. All of which are "promised to be delivered in 10 minutes through a network of dark storefronts," according to the company.
Krave Mart raises $6m pre-seed funding
Krave Mart received $6 million in pre-seed capital less than four months after launching. China's MSA Capital and Russia's ru-Net lead the investment, which was co-headed by German Global Founders Capital and Islamabad-based Zayn Capital.
Saison Capital, +92Ventures, 2 AM, Mehta Ventures, Jeddar Capital, Lakson Investment, and other strategic angel investors were among the other investors.
Krave Mart aspires to create a long-term business model that begins with groceries. And gradually expands to include fashion, beauty, electronics, and other categories that are highly customized to the location and consumer.
Last but not the least, if you like this article, find out more startups in our segment Tech Tuesday. If you want your startup to get featured, contact us.