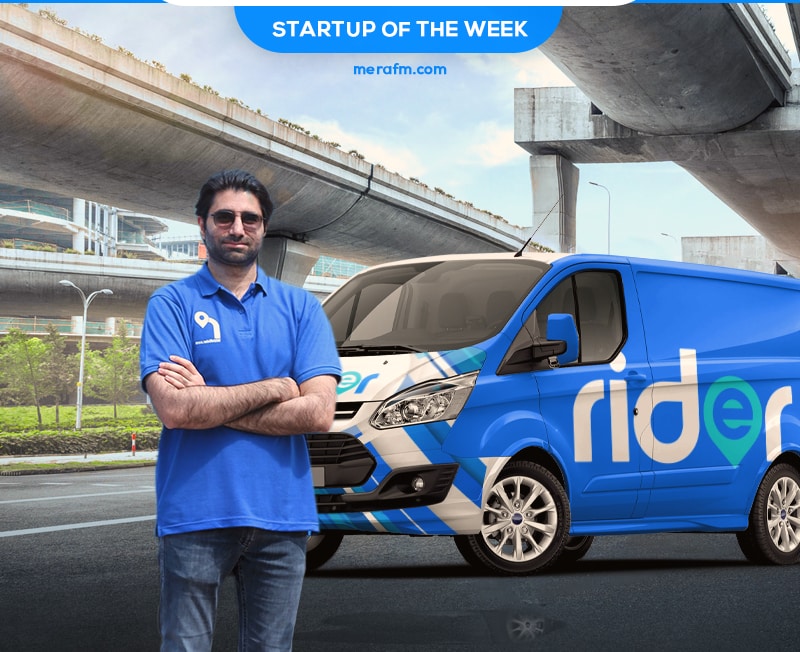 Tech Tuesday Start up of the Week: Rider
posted by:

Abdul Latif Dadabhouy

No Comments
The world of E-commerce Logistics!
The key to success for any e-commerce startup business is well-coordinated logistics. There are the things you need to know about your online brand's future especially related to logistics.
Team management
In e-commerce, logistics management is important – it's the lifeblood of your business. It may be time to cooperate with third companies to store your products and fulfill your services, depending on where you are in the process.
Data planning
The majority of retailers' inventory projections are based on past data. As a startup, you may not have that luxury. So, how do you figure out how much stock you'll need? Until you have your own sales history, you can employ a few approaches.
Seasonal patterns for e-commerce logistics
To begin, keep an eye on site traffic and social sharing. If your social media efforts begin to bear fruit, demand may increase, and you'll need to be prepared. Examine seasonal patterns, such as weather changes and holiday-related purchasing. Not just this, furthermore free shipping and last-mile delivery are some of the challenges.
Some difficulties
It gets more difficult to view the larger picture as your e-commerce logistics requirements rise. Rapidly growing companies may increase logistical capacity haphazardly, bolting on components to respond with a spike in orders or new items. Maybe you've started using multiple warehouses, drop shippers or other logistical strategies.
Pakistan proudly possesses one such startup "Rider" which is an ecommerce logistics business and gives a tech-driven solution to shippers.
Rider
Rider is a Pakistani e-commerce logistics company that provides online shippers with a tech-driven, customer-centric last-mile delivery solution that is rapid, dependable, and transparent. Their major goal is to revolutionize e-commerce logistics in Pakistan. At a time, one flawless delivery at a time.
Founded in 2019 by Salman Allana, the start-up provides internet retailers with last-mile delivery servicers via its technological platform. The firm employs over 500 drivers in its fleet, which covers more than 80 locations across Pakistan. Rider claims to have delivered 1.5 million ecommerce packages with a 93 percent success rate. Its clients include Khaadi and Daraz, two of the country's top five internet shops.
Tech-driven solutions to consumers
Traditional logistics providers dominate the ecommerce logistics field in Pakistan, but Rider has made significant inroads into the market with services such as 24-hour cash repayment, 1-day lead time, cash now delivered later, and a high success rate. Its technology stack, which includes route optimization, live tracking, live scheduling, and highly automated warehousing, has also greatly aided the organization in developing efficient operations and establishing real-time interaction between shippers, delivery agents, and clients.
Rider raises $2.3 million seed funding
Rider, a Karachi-based ecommerce logistics business, announced today that it has raised $2.3 million in a seed round led by Global Founders Capital, Fatima Gobi Ventures, and Asian Development Bank. TPL E-Ventures and Transhold were also involved in the transaction.
Salman Allana, the CEO and founder of Rider believes that "Our vision is to be the number 1 logistics solutions provider for all of Pakistan's e-commerce demand."
Last but not the least, if you like this article, find out more startups in our segment Tech Tuesday. If you want your startup to get featured, contact us.