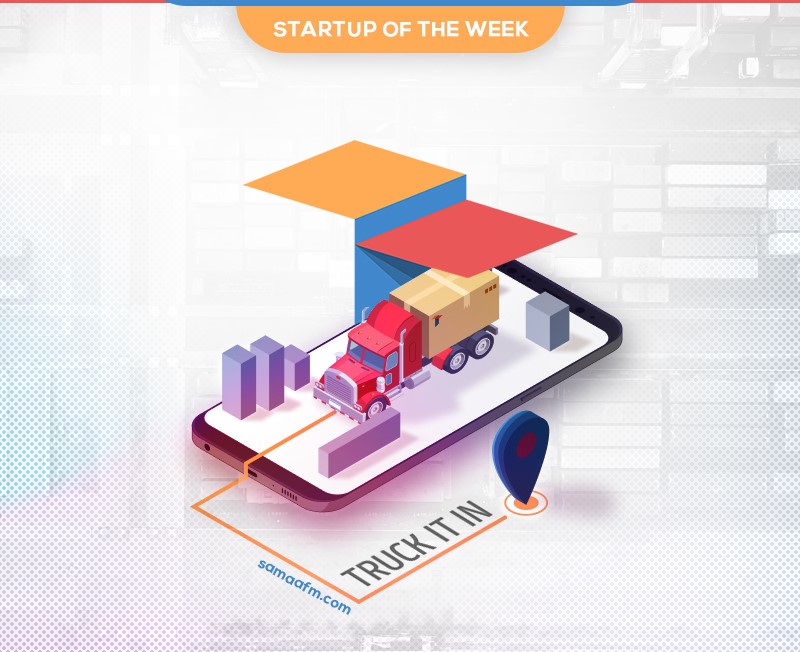 Tech Tuesday startup of the week: Truck It In
posted by:

Abdul Latif Dadabhouy

No Comments
Before we jump right into Truck It In, let us tell you what Road Freight is.
Road Freight
Road Freight is the actual cycle of moving cargo utilizing engine vehicles. For this situation, road is a course between the point of departure and the point of destination. Road Freight basically alludes to the vehicle of cargo through streets. It is additionally one of the exemplary types of transportation globally; and the most usually picked method of transport universally. Road Freight is also used in blend with air and sea cargo modes, to facilitate door to door delivery, if and when required. Conveyance through road transport has consistently been the best while shipping merchandise to some rural regions.
Truckers life is tough here in Pakistan and the responsibility is even tougher. We see tons of loads carried in a truck and being transported from one way to another way through highways. And this movement has been made easier with the start up, Truck It In.
Truck It In
Truck It In is a tech company of Muhammad Sarmad Farooq, Raza Afzal and Haider Naqvi founded in 2020. This start-up focuses on simplifying road freight for 3.3M+ businesses in Pakistan to unlock 1 Billion dollars in resource potential. In an age of technology, road freight is stuck with a century-old connectivity medium like landlines.
Since the industry loses $40B+ globally each year to market inefficiencies by hurting businesses with high costs, low reliability and no transparency. Truck It In aims to digitize businesses to solve their pain points in road freight transport.
For Shippers
Truck It In offers live tracking, feasible rates, reliable fleet and insights and analytics through its application. Truck It In Dashboard & Mobile Applications provide the user with simple and hassle-free experience of booking and tracking the shipments along with 360° insights.
For Truckers
For truckers it offers instant loads, fleet efficiency, round trip assurance and no hidden charges. So you can transport your cargo with no additional worries.
Truck It In also offers a variety of transport vehicles including 6-22 wheeler Containerized trailers, Flatbed trailers, and Halfbody trailers. Their small vehicles include Shehzore, Mazda, and Pickup. These vehicles transport cargo to major cities of Pakistan, currently available in Karachi, Lahore, Islamabad, and Faisalabad.
Achievement
Truck It In raises $1.5m pre-seed for trucking marketplace
The trucking marketplace Truck It In raised $1.5 million in a pre-seed round led by Global Founders Capital. The round saw the participation of Fatima Gobi Ventures, Deosai Ventures, BitRate Venture Capital, +92 Ventures, as well as angel investors including founders of London-based autonomous driving startup Wayve, and some members of Careem's leadership.
Trucking has become a fairly competitive space for startups in Pakistan. With different regional players expanding to the country, the competition is both traditional and according to today's tech innovation as well. Truck It In serves FMCG, agriculture, coal, furniture, paper, construction, and oil industries for massive transportation.
RECOMMENDED STARTUPS
Last but not the least, if you like this article. You can also check more on TechTuesday
If you want your startup to get featured, contact us.