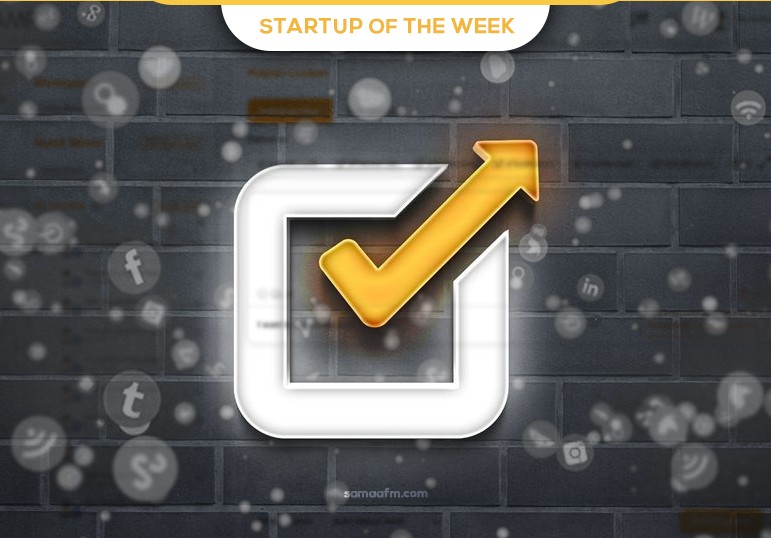 Tech Tuesday StartUp Of The Day: SocialChamp!
posted by:

Abdul Latif Dadabhouy

No Comments
If you are a frequent social media user, be it Facebook, Instagram, Twitter, LinkedIn, Google My Business, or Pinterest, Or a social media manager who has a bucket-full of posts to publish on different social platforms daily, you know how exhausting and time-taking it can be.
We all know how hard it is to design a post first, publish it separately on various platforms, respond to every query or comment, and measure the posts' engagement. But what if we tell you there is an application for it that will solve all your social media management problems in half of your daily time investment? Let's hop-on to the journey to the latest tech start-up we lined up for you; Social Champ!
About Social Champ
Launched in 2016, Social Champ is a brainchild of Sameer Ahmed Khan, Zohaib Ahmed Shakir, and Shakir Ghani. It started as a tool that Sameer wanted to create to solve his social media management problems. However, it became much more significant with a more extensive plan as he realized that many people like him face the same management problems. Eventually became a solution to everyone's problem.
The Karachi-based start-up Social Champ is a social media management tool that allows individuals and businesses to manage various social media pages (and profiles) on Facebook, Twitter, Instagram, LinkedIn, Google My Business, and Pinterest.
Sameer believes in "The Art of Repeating" as a much-proven strategy. After his disappointment, the idea came into being when he realized that there are no such websites or apps that provide republishing of a post in a much quicker way. The idea was further shared between his close friends, and after months of hard work, Social Champ became a living reality!
Social Champ's Milestone
Social Champ's journey started as a startup incubated in Nest I/O. In 2017, CEO Sameer Ahmed Khan was announced as the startup competition winner at the Momentum Tech Conference.
In July 2020, the team announced that their start-up raised $225,000 & strategic partnership with Sybrid. Moreover, Sameer Ahmed Khan proudly claims that they have over 6,000 users right now, and the tool has been used to publish over 40 million posts to date.
Read More: Want to Stay on top of your finances and your career?
Business Navigation through Digital Content
Social Champ's idea is further to navigate the business through digital content and digital marketing. Enterprises have now shifted their attention from conventional or local marketing to social media marketing. They have realized that 71% of potential consumers are always online, and they would not just be entertained with occasional deals and vouchers. But they can be influenced with proper marketing pitches!
Social Champ is advertised as a "one-stop solution" for content producers, social media managers, and other businesses/organizations looking to expand their social media reach. Social Champ can help them by providing a social media management tool for intelligent automation, real-time scheduling, and posting on different social media posts.
Features of Social Champ
The application has various features that assist in social sharing, making it a highly functional Buffer Alternative.
Bulk Upload
You can use Social Champ's Bulk Upload feature to pre-plan social media campaigns or schedule your messages ahead of time to reach audiences in multiple time-zones.
Analytics & Reports
This feature allows you to track all metrics across all social platforms you are posting on from just one place—view analytics in the form of graphs with easy to white-label PDF reports.
Chrome Extension
Through Social Champ's Chrome extension, you can share or schedule content from different websites to your social media profiles without switching tabs.
Collaborate Without Sharing Passwords
You can invite your mates or social media team to join hands to manage your social accounts without sharing passwords. You can assign them roles, give permissions and monitor their activities without sharing your details and credentials.
Customized Content Composer
Every social media platform has its character limit for post updates. This feature lets you tweak your content according to each platform's ideal length through an easy-to-use content composer.
Auto RSS Feeds
Auto RSS is a powerful feature to keep your social profiles active. You can share valuable content from various websites of the same niche with your social following.
For example, you have a healthcare-related page and want to share the latest info about covid-19 on your page. All you have to do is use Social Champ's auto RSS feature and add the website's link. Set the frequency, and it will automatically share the latest blogs on the website to your social profiles. It's that simple!
Social Inbox
With Social Champ's social inbox, you can get all your messages, comments, and replies on various platforms in one inbox. It will help you to organize all your customer queries and comments from organic and sponsored in one place.
In-app Media Library
Visuals like images help attract more audience than just plain old text written on the image.
Social Champ also has an in-app image editor and media library of stock-free images to create and share visual content right there.
Wrapping Up
Social Champ aims to help small & medium-sized business owners, marketing agencies, and entrepreneurs grow their social media reach smartly. The content could be anything, including pictures, blogs, or videos.
---
RECOMMENDED STARTUPS
Last but not the least, if you like this article. You can also check more on Tech Tuesday
If you want your startup to get featured, contact us.