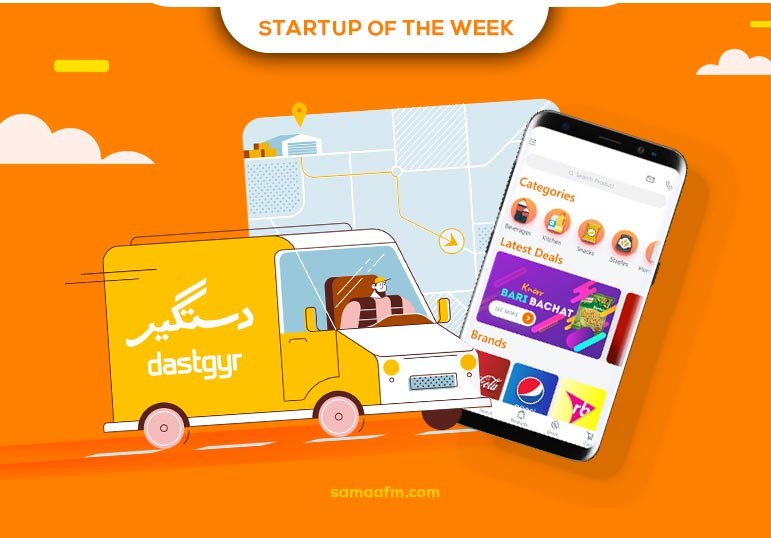 Tech Tuesday Startup Of The Week: Dastgyr!
posted by:

Abdul Latif Dadabhouy

No Comments
Retail Business
What is a retail business, for many of us we might be familiar with the term but we do not know it completely? Retail, by definition, is the offer of merchandise or administration from a business to a shopper for their own utilization. A retail exchange handles little amounts of goods though wholesale manages the buying of products on a large scale. Retail exchanges are not to be mistaken for online exchanges; goods must be sold from a single point directly to a consumer for their end-users. A retailer is a person or business that you buy products from. Retailers commonly don't make or produce their own things. They buy goods from a producer or a distributor and offer these products to purchasers in small quantities. Retailing is the distribution of a retailer acquiring market goods or services and then selling them to clients or customers for use. This process is clarified through the supply chain.
Supply Chain
Similarly, the supply chain is a process that is between the companies and suppliers in order to distribute the product to customers. It's how easily the products reach the market and then to the users, while delivery. Retailers should understand their own supply chain to ensure they receive the right products that too on an affordable price within a reasonable timeframe. If something goes wrong, there might be likely an increase in product cost or delivery time during the given timeframe.
The B2B Commerce space in Pakistan has garnered a lot of interest from both entrepreneurs and investors. Over the course of time B2B commerce start-ups have taken place in Pakistan, one similar startup that has managed to stay on top is Dastgyr, the startup that has made B2B commerce through its retail setup.
Dastgyr
Dastgyr is the brainchild of Zohaib Ali and Muhammad Owais. Along with their team including Muhammad Awais Chaudhary, Haseeb Siddiqui, Asad Qamar, and Maaz Tariq, Dastgyr is a B2B E-commerce marketplace launched in May 2020 is designed to revolutionize the small, medium and large businesses operate across Pakistan through technological advancement and development. Dastgyr enables retailers and businesses to source goods from manufacturers, brands, and wholesalers on one single platform.
How Dastgyr Processes?
Buy and Sell
You can make a purchase with just a click of a button if you want to buy. If you want to sell you can post the details of your product. Dastgyr then facilitates and secures payments. They also handle all your logistics.
Opportunity to Grow with Dastgyr
Dastgyr provides the access to additional channels that will aid revenue with super-fast, low cost, low wastage with the highly reliable delivery system across Lahore and Karachi for its buyers and sellers
Great Value
Dastgyr also facilitates the marketplace for efficient and easy transactions while offering low and great prices, quality products, and the best selection for the retailers to run their business.
Dastgyr For Retailers and Suppliers
Dastgyr provides market competitive prices for a wide assortment of quality products for its retailers with free delivery within 24 hours, enabling them to grow their business with ease.
Dastgyr further provides access to a wide retailer base with absolutely no hassle for distribution of the products in the market as well as give proper insight on the customer purchasing patterns. This makes it a one-stop solution for all the suppliers making it easier to also keep a check on the process.
Achievements
Six-Figure Funding To Scale Operations During Covid-19
Dastgyr in August 2020 raised six-figure funding from angel investors in the United States, Pakistan, and the Middle East.
Dastgyr started its operations as the pandemic advanced and the globe succumbed to the pressures of an economic lockdown during which Pakistan witnessed most of the challenges. For an organization that is just three months old, Dastgyr claims it has figured out how to take on an impressive piece of the overall industry and has accomplished 133pc of its projected deals, making tens and thousands of deliveries to a large number of retailers inside the initial 90 days of its operations. The organization further claims that its exceptional outcome has situated Dastgyr as a genuine market pioneer as they had the option to tap the market potential in the little conceivable time.
Dastgyr Co-founder also shared that the early team at Dastgyr has always been motivated towards one goal, to do something that has a direct impact on Pakistan. With retail having one of the largest contributions to the country's economy. All they want to "simplify" the current fragmented landscape so that Pakistan can grow to prosper.
B2B Commerce has gained a lot of attention from investors and retailers during COVID-10 where almost everything was shut online setups ran and made the most lives easier through their smooth and hassle-free business procedures.
---
RECOMMENDED STARTUPS
If you like this review you can also check these
– TECH TUESDAY: Eye Interactions
If you want your startup to get featured, contact us.