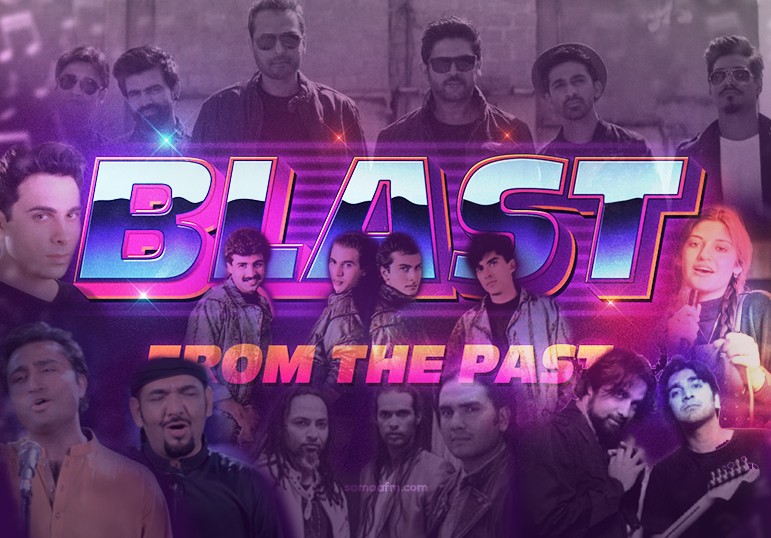 The 90's Musical Era: Pakistani songs we all grew up listening to
posted by:

Abdul Latif Dadabhouy

No Comments
Being a 90's kid means experiencing a whole lot of things, seeing the transition from OG reel camera clicks to "selfie camera clicks," from cassettes and walkmans to mobile phones loaded with easily downloadable songs and musical platforms like Coke Studio we have grown up to be different from the rest. Pakistani music have been one of the most important elements of a 90's kid.  So, let's sit back, rejoice and hum along to some of the biggest fan-favorite tracks of the 'generation Y'.
Aap Jaisa Koi by Nazia Hassan

Nazia Hassan "The Queen of Pop" was one of the gems that introduced pop music culture to Pakistan. Her melodious voice and 'way ahead of times' kind of tunes jazzed every teenager back then. And up till now after generations. People love her voice and her music!
Dil Dil Pakistan by Vital Signs

Vital Signs lives in everyone's hearts 'rent free.' And Dil Dil Pakistan is our second national anthem. The patriotic lyrics and melody make the inner Pakistani bloom with this song! Ask any kid of today and they will hum this evergreen song along!
Sar Kiye Yeh Paharh by Strings

Strings, winter and friends. This song is a best partner for your long drives, this song is a part of Strings'album Duur and is sung by Bilal Maqsood of the duo. If you love Strings, you have not ignored this masterpiece
Purani Jeans by Ali Haider

Every college corridor, school ground and school function echoed Ali Haider's, 'Purani Jeans.' The farewell celebrations were incomplete without the song being played or sung at least for once while bidding the final farewell to friend.
Bin Tere Kya Hai Jeena by Jawad Ahmad

The old musical channels were incomplete without Jawad Ahmad's "Bin Tere Kya Hai Jeena." His soulful voice still echoes in our ears and tickles a sweet nostalgia! The song features 'then model-now singer' Meesha Shafi. The vibe overall will take you to the 90's instantly.
https://www.youtube.com/embed/VphFfB8iuP4 Read More: Meesha Shafi Got Herself A New Fan!

Jadoo Ka Charagh by Awaz Band

No matter how many covers anyone can do, the original remains the same! The craze for 'Jadoo ka Charagh' went on viral again when Nescafe Basement covers it in the show. Awaz band was surely the kings of music in 90's. Back in the days, the duo gave us back-to-back hits delivering quality music!
Feeling nostalgic, yet?
So how many songs did you enjoy and end up humming along to? Share with us in the comments.