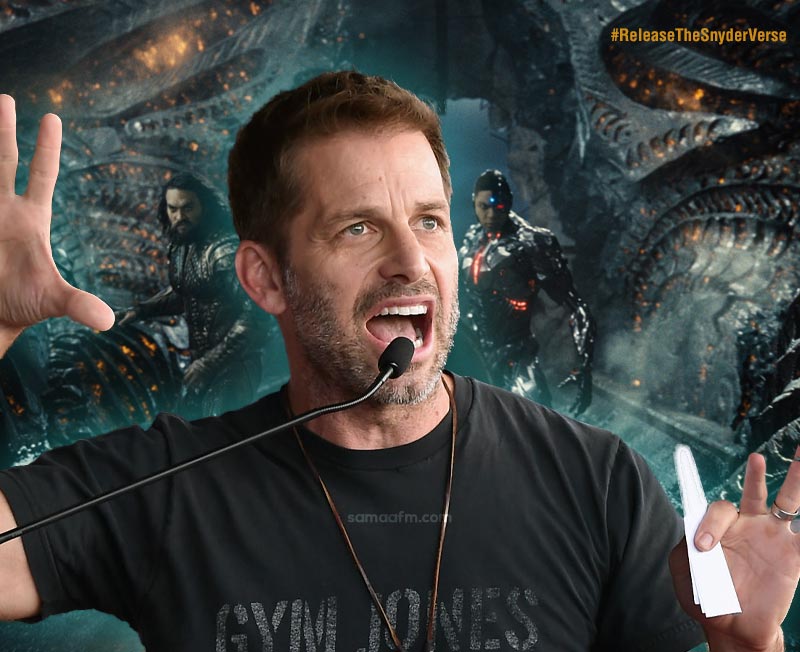 The Snyder Cut: shocking and heartbreaking story of Justice League
posted by:

Abdul Latif Dadabhouy

No Comments
Now that The Snyder Cut has finally released worldwide. The world has witnessed what Zack Snyder's version of Justice League would have been if he had not left the film after a heart-stricken family tragedy. Which allowed the Warner Bros to get Joss Whedon on-board to push the 2017 Justice League to its ending. But originals remain the same as the creator put his heart and soul into it.
But now a four-hour film is streaming on HBO Max and that too during a pandemic. Enough to binge on to excellent!
Snyder Cut Tragic End in 2017
What befell Justice League was an emergency of endless uncertainty: a group of executives who lost confidence in the planner of their fluctuating comic book film realm, and a director amidst a family misfortune that drained him of the will to battle in 2017. Joss Whedon, a director from another universe, the Marvel Cinematic one, left the Avengers after two films and moved over to comics rival DC, getting Justice League not where Zack Snyder left off but rather changing it altogether with broad modifications and rushed reshoots, similarly as the studio requested.
What is Snyder Cut?
Zack Snyder became the powerhouse of DC Universe as Marvel was becoming the B.O champion. He practically came and saved the DCU. His ultimate goal was to push Warner Bros to the ascent. And while guiding Warner Bros he also continues to launch a new succession of Batman, Superman, Wonder Woman, and The Flash. The idea was to make it real. Snyder launched Man of Steel, then Batman v Superman: Dawn of Justice that introduced Batman and Wonder Woman, Cyborg, and Flash as well. And then came, Justice League. It was happened to be Snyder's third movie in his trilogy, and the biggest one. But it did not happen the way Zack Snyder wanted it to be. Tragedy struck when Snyder's daughter passed away, while he was in the production of Justice League.
Justice League disowned by the creators
In 2017, when Batman, Superman, Wonderwoman, Cyborg, Aquaman, and The Flash didn't do much in theatre, it was judged by critics. Justice League got disowned by those who made it, and that was not it. Whedon was also highly criticized due to his unprofessional and abusive behavior during shoots. And after that, he disowned his name from the movie and shared the credits with Chris Terrio. Chris also wrote Synder's 2016's Batman vs Superman: Dawn of Justice.
Fans revived The Snyder Cut
With popular hashtag #ReleaseTheSnyderVerse and #RestoreTheSnyderVerse was surfacing over social media. Fans campaigned for the Snyder Verse to complete Justice League. As Warner Bros entered the streaming competition with HBO Max, The Snyder Cut has actually become realistically possible when a petition gained 180,000 signatures. Warner Bros then decided to move forward with the production in February 2020. And now that the cut has been released, fans are emotional.
Their daughter's death was the main reason the Snyders walked away from Justice League, realizing they needed at home with family rather than in a losing battle with a powerful studio. Now their daughter is the main reason he decided to come back. At the end of the movie, it says 'For Autumn,' Snyder says, "Without her, this absolutely would not have happened."
Read More: NEW SUPERMAN MOVIE COULD INTRODUCE A BLACK SUPERMAN