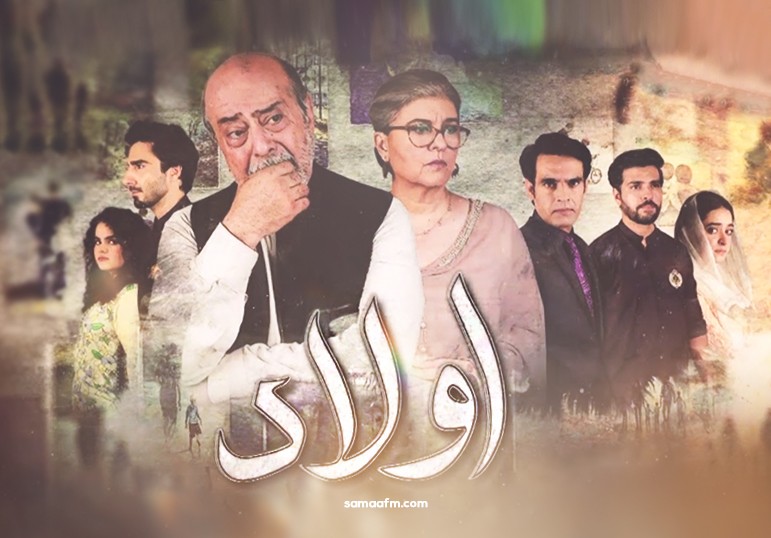 The Teasers of Aulaad Will Definitely Make You Emotional!
posted by:

Abdul Latif Dadabhouy

No Comments
Not all Pakistani dramas have the tendency to make you teary, but when a story is closer to real-life events it automatically punches you down with an emotional feel to it. Pakistani dramas though nowadays are not creating an "up-to-the-mark" kind of stories for their dramas, but some of the writers are penning down stories that can make you cry.
ARY dramas have often generated buzz due to their convincing storylines and stellar cast with magnetic chemistry. However, this year 2020 has collectively placed a lot of pressure on writers and directors to produce unique content that will have viewers invested for weeks.
One of these stories is the upcoming family-oriented drama serial "Aulaad." The drama is written by Syed Ameer Ali Shah and directed by the magnificent Aabis Raza under the Fahad Mustafa and Dr. Ali Kazmi Production (Big Bang Entertainment). The cast includes Muhammad Ahmad and Marina Khan in leading roles along with Sunita Marshall, Minsa Malik, Hasan Niazi, Furqan Sheikh, Nabeel Zuberi, Mah-e-Noor, Hina Javed, and others.
Four teasers have been released up till now and every trailer reflects something about the characters and it seems to be having a sad family story, which signifies the importance of relationships. As the name suggests the story revolves around "Aulaad." Jalal (Muhammad Ahmed) and Zakia (Marina Khan) have 5 children, 3 sons Khurram (Hassan Niazi), Adnan (Furqan Qureshi), Bilal (Nabeel Zuberi),2 daughters Mooni (Qudsia) and Rooshna (Minsa Malik).
Jalal seems to be having troubles with their sons after he gets retired and the family faces a financial crunch, as it emerges in the background that, "Jo betay houte haina yeh maa baap ke liye bohat bari taaqat houtey hain aur yehi betay maa baap ke liye sabse bari kamzori houte hain." The OST "Jhoola" is sung by Rahim Shah and it adds an emotional feel to all the collective trailers. One of their daughters Mooni is mentally impaired and while there is still a mystery in the story there is a feeling that she dies due to extreme ignorance by her brothers.
The teasers also give out a narrative that parents should not expect anything from their children when they become adults, as whatever parents provide to them throughout their lives, parents will still become a burden when they grow old or get retired!
As every child is sharing his share to the household and it is still not enough, Rooshna's wedding becomes an issue of conflict among the family due to not having enough money.
Mooni has been shown to have serious mental issues and this has become another source of conflict as the parents love her a lot and the children blame them to have made her this way. "Maa baap hain, apka farz tha yeh sab karna, sab karte hain" are a trail of heartbreaking sentences that moved the audience even more.
Listen to the OST below
This serial also aims to educate those people who only give importance to their sons. The dialogues and the role portrayal from all the actors look strong by the initial hints of the teasers, and we really hope that this drama outshines the rest with its unique storyline and amazing performances.
The drama serial Aulaad will air every Tuesday, 8:00 pm, on ARY Digital.
---
Read More
– DRAMA REVIEW: AULAAD EPISODE 1
– AULAAD REVIEW EPISODE 2 AND 3: THE EMOTIONAL SAGA!