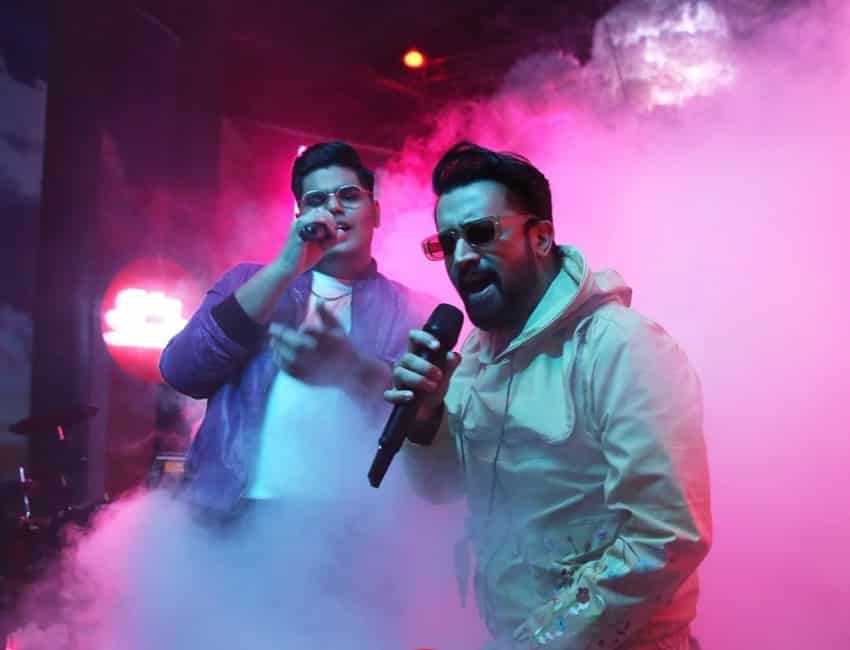 The unmatchable vibe of Abdullah Siddiqui and Atif Aslam with the latest CS addition GO!
posted by:

Abdul Latif Dadabhouy

No Comments
GO featuring Atif Aslam and Abdullah Siddiqui
'Go,' the most recent song in Coke Studio season 14's repertoire, features Abdullah Siddiqui and Atif Aslam in an unexpected Urdu-English mix. According to Coke Studio's Instagram, the new song is "an ode to sensitivity," which caught everyone off guard. Including me [big time] I will explain why.
A hybrid trip to outer space!
I always listen to songs that make me joyful and make me feel like I'm flying. I adore outer space and the tunes that can transport me there, because some things are simply beyond of reach, such as going to space. GO is just the kind of song I've been looking for. A music that transports me to the feeling of being in a colorful galaxy far, far away.
Also Read: Thursday Tunes: Momina Mustehsan lives a foresty-fairytale in Beparwah by Coke Studio 14
The talented storm of Abdullah Siddiqui
We've all known Atif Aslam for more than a decade, but given that we're in the midst of a musical renaissance, the fact that Abdullah Siddiqui is so skilled comes as a surprise. Despite being so young, he has amassed what many others have not. He makes excellent songs with his gorgeous clean voice. Atif Aslam's Urdu rhymes were actually very complementary to the overall tone of the song.
Also Read: Muaziz Saarif is a spunky Faris and Meesha Shafi sibling collab at Coke Studio season 14
I believe Abdullah's song should have its own English version alone. Well, it's only a suggestion.
Go – the music video
The song's title is "An Ode To Sensitivity," and each beat seemed delicate and closer to the heart. Smoke patterns and pink and purple colours abound in the song video! According to the lyrics, "I knew it from the get-go, ke nahe hun kamzor, darna nahe, nahe hun kamzor." And this has a clear connection to the song's caption!
Also Read: Hasan Raheem makes his CS debut with 'Peechay Hutt,' a catchy Gen-Z dance single ft. Justin Bibis
Siddiqui thanked Coke Studio producer Xulfi on Instagram for allowing him to make a "wonky desi hyperpop track" and for letting him include a legend like Aslam. "Thank you for being there to guide me through all my panic and anxiety, and for creating an artistically generous environment for me to work in," he wrote.
Listen to the track below
Just one thing for the whole Coke Studio team, "Halkey tou aana hi nahe haina." Congratulations Xulfi, for this season! Nothing but super proud.
Have something to add to the story? Comment down below!