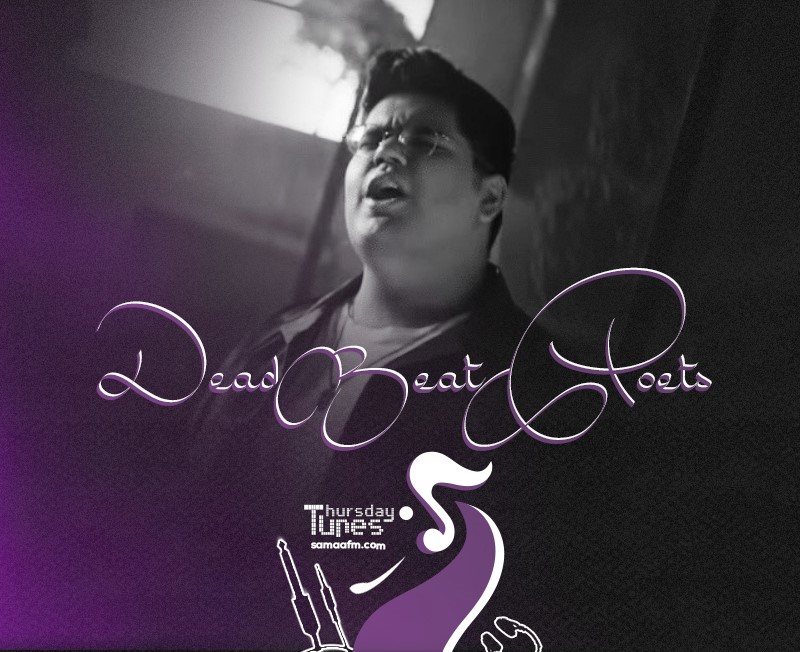 Thursday Tunes: Album Dead Beat Poets by Abdullah Siddiqui is a sonical treat
posted by:

Abdul Latif Dadabhouy

No Comments
In 2018, Abdullah Siddiqui was introduced to me. His voice was sharp, clear, and underrated. Even back then, it was apparent that the 18-year-old was destined for more, and nothing makes me happier than seeing him ascend the ladder to new heights.
Abdullah Siddiqui
When Siddiqui's original song Resistance was featured on season five of Nescafe Basement, he became a household name. The kid looked satisfied with the current version of his famous single, which was produced and reworked by master Xulfi himself. However, Nescafe Basement was only the start. Dead Beat poets, Siddiqui's third studio album, is an ode to the romanticization of today's youth, according to him.
Dead Beat Poets by Abdullah Siddiqui
The album "Dead Beat poets" is the result of soul-searching and the mundane aspects of existence. Abdullah Siddiqui added a lovely wordy concept to this album. The teenage crooner didn't want to write music for "big arenas," but rather for those who wanted to address their emotions.
The record is a romanticized depiction of what it's like to be young, and it's really honest. It's not smart; it's straightforward. The tunes are really accurate. The album, in particular, holds a lot of emotional weight.
The album
Dead Beat Poets contains 11 songs. This new album, according to Abdullah, is him – raw and walls down. The pleasure, the recklessness, the hedonism, the heartache, the unrequited love, the messiness, the awkwardness, the nights etherealized in banter and shared suffering could all be sensed in it, and it was eventually the whole point behind it as well. He let his defenses down and allowed himself to romanticize his existence. These songs read like pages from a diary.
Dead Beat poets side B
The album's side B is more "sonically explorative" than the original. Siddiqui said in an Instagram post. He added that the songs in the albums have been written from a place of personal "honesty and earnestness."
Moreover, he wrote, "Regarding the album's diverse sound and content that ranges from rock to orchestral to an "audio piece constructed mostly of foley."
Also Read: Thursday Tunes: 5 Pakistani artists you shouldn't miss this week!
Siddiqui said that the "inconsistency was completely honest" to his circumstances. "I made this album in a time when my professional life was the best it's ever been and my personal life was collapsing altogether. So I allowed myself to translate that messiness into sound, and to let go of some of the meticulousness that's defined my work in the past."
Listen to the full album here:
Siddiqui is also the producer of Natasha Noorani's hit song "Choro" and Meesha Shafi's new single "Hot Mango Chutney Sauce."
Read More: Thursday Tunes: Meesha Shafi brings electro pop vibes to her new song Hot Mango Chutney Sauce
Have something to add to the story? Comment down below!