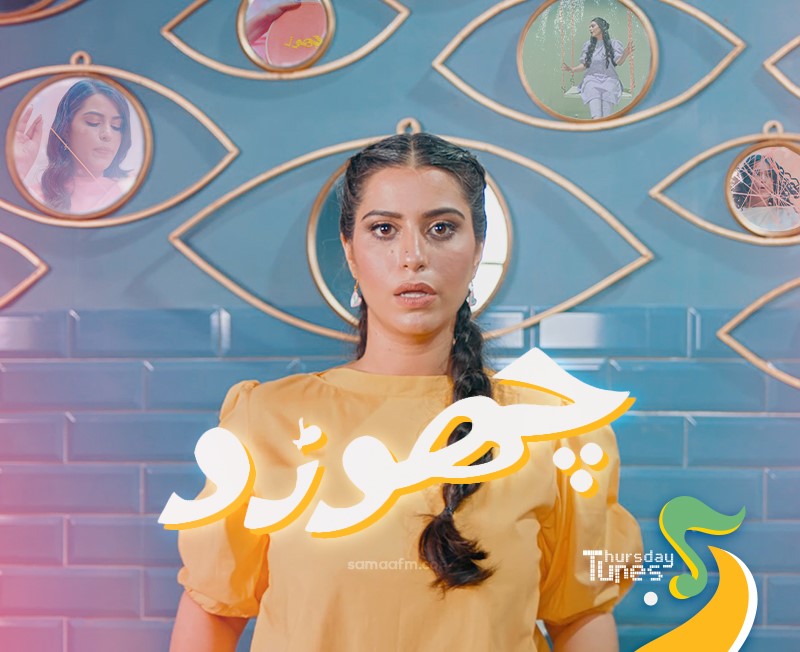 Thursday Tunes: Choro by Natasha Noorani is all beauty in pastels, aesthetics, and sadness
posted by:

Abdul Latif Dadabhouy

No Comments
Pakistan is witnessing massive transformation in music for the last decade. With new bands coming in everyday and creating magic with their skills, one cannot deny that Pakistan is progressing, music wise! Natasha Noorani is one of those gems of music. Whose husky voice with a slight indie touch has become a sensation in no time!
Natasha Noorani
Natasha has started making music at a very young age. She started performing at age 14 and been producing music since 2014. Being an ethnomusicologist is a new term to read, but she is more than that. She is a singer, a songwriter. In addition, you will be surprised to know that she is the co-founder of Lahore Music Meet (LMM). Moreover, she got actual recognition after her appearance in Velo Music Station, where she performed the song 'Baby Baby.' Donning a stunning pink suit Natasha certainly rocked the stage while spreading pop-retro culture in Pakistan.
Choro by Natasha Noorani
Arranged, composed, and written by Natasha herself. Choro is one of her first tracks from her album Ronaq. The song has been co-produced by the youngest talent of Pakistan Abdullah Siddiqui. The song is a mixture of sheer vibrance and gloom.
The music video is pure art. The four different frames show different parts of paradoxes and different emotions. Defines how complex and toxic relationships can be. For me, the most gorgeous part was how the artist was entangled into threads of her own self depicting how helpless one is during a relationship. The mirror shows how someone is being watched over. And judged through different aspects. Similarly, the lyrics compliment the music video well and works with sadness as the song progresses.
Moreover, the beat is consistent shows how the one trapped in a toxic relationship can be stuck in one single beat. Without feeling the colors even though the video was full of it. The lyrics translate as, "Choro, choro yeh hath mera, aag mein khari hui."
The art direction in particular was a win of this music video. Hashim Ali did an amazing job making this video aesthetically pleasing. Natasha was styled in the same outfit in four different colors. And the pastel arrangement and floral touch were simply gorgeous. The whole music video has a strong connection with everything.
Watch the whole music video here:
Read More: Talal Qureshi: The Trap King in the North!
Artists like Natasha who have R&B, Indie-neo souls with a pinch of progressive rock inside of them need more and more recognition. Her work is beyond your conventional beauty standards for a music video. Rock on Natasha!