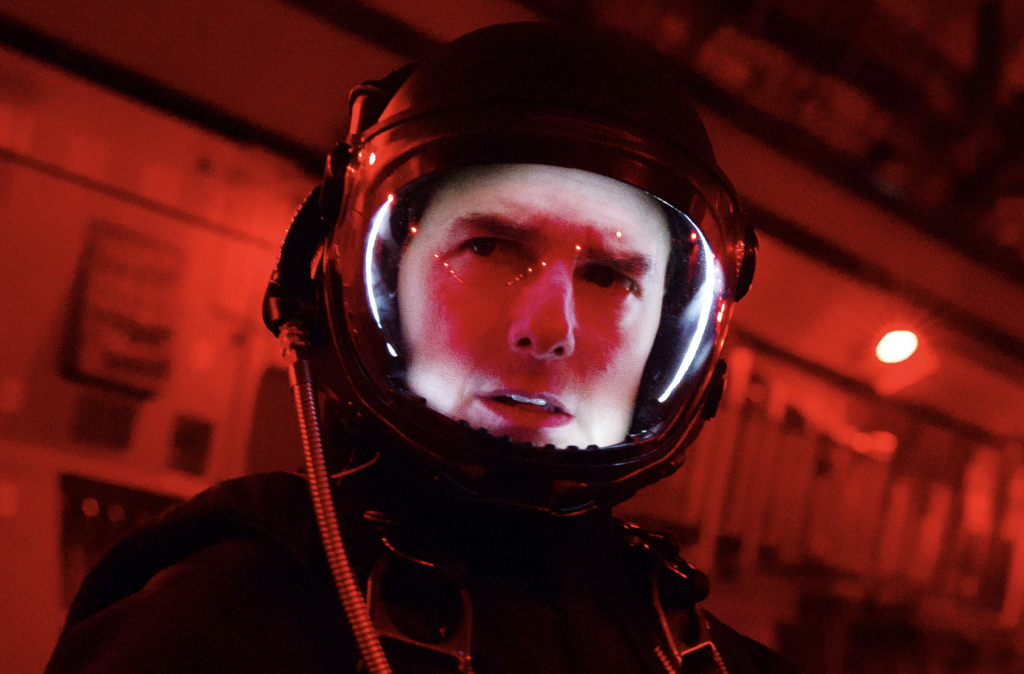 Tom Cruise and Russia Are Engaged in a Space Race
posted by:

Abdul Latif Dadabhouy

No Comments
The movie that Tom Cruise is set to film in outer space somehow just got even more realistic. In competition, a Russian TV channel is aiming to shoot its own movie beyond our atmosphere before Cruise gets a chance to take off. This is going to be creating a modern Cold War-era space race between the US and the Soviet Union!
Thomas Cruise Mapother aka Tom Cruise is an American actor and producer. Cruise began acting in the early 1980s and made his breakthrough with leading roles in the comedy film Risky Business and action drama film Top Gun. For his portrayal of Ron Kovic in the latter, he won a Golden Globe Award and received a nomination for the Academy Award for Best Actor. Cruise has received various awards for his splendid screen portrayal, including three Golden Globe Awards and three nominations for Academy Awards. He is one of the highest-paid actors in the world. His films have grossed over $4 billion in North America and over $10.1 billion worldwide, making him one of the highest-grossing box office superstars of all time. As a leading Hollywood superstar in the 1990s, he starred in several commercially successful films, including the drama A Few Good Men, the thriller The Firm, and the romance Jerry Maguire. For his role in the latter, he won a Golden Globe Award for Best Actor and received his second Academy Award nomination.
Is Tom Cruise Actually Going In Space?
News broke previously this year that Tom Cruise will be heading to outer space as part of a $200 million space movie project to film action scenes aboard the International Space Station (ISS). We all know that only Tom Cruise has the charm to pull off his own stunts in an action movie so there would be no surprise there. But Russia, apparently, wants to beat him to this race.
Tom Cruise, Elon Musk And SpaceX
Cruise previously has also confirmed that he was teaming up with NASA and Elon Musk's Space X program to star in a $200 million dollar movie that will be partially shot on the International Space Station. With the help of Elon Musk, the actor will make the trip with director Doug Liman to film scenes for the currently unnamed movie. Some of the reports also quoted that there is space for one other person on the flight, suggesting that another cast member may join them on the journey. The inclusion would make Cruise the very first actor to ever film a Hollywood narrative feature in outer space.
In addition to NASA and Elon Musk, Cruise already knows how he wants the movie to present itself to the world. Doug Liman was brought to direct the film. Back in July, Variety reported that "at least two of the major streaming platforms were not invited to bid on the project." This is because Tom Cruise is adamant just like Christopher Nolan – remember how Nolan bashed HBO being the worst streaming service – about debuting the film in theatres rather than on streaming services.
The ColdWar Between Russia And Tom Cruise
But in relation to obligations and the ongoing COVID-19 pandemic, the production has not been started yet and is not supposed to begin until 2022. Russia on the other hand jumped into the scene and (maybe acting as a villain!)
According to various sources, Russian Channel One has teamed up with a Russian Space Agency called Roscosmos to make a movie named "Challenge." The Russian production is currently still looking for an actress to play the lead role. A casting call posted by Roscosmos said they're looking for "a real superhero to go to the stars…at the same time as becoming a big international star." Roscosmos also posted their casting announcement, which is open to Russian residents only. The intriguing part about this whole casting procedure is that this application doesn't require a real superstar or an actor; they just need a physically fit Russian woman-citizen between the ages of 25 and 40. The production house is aiming to film Challenge on the International Space Station in October 2021.
Even if Russian-Challenge becomes the first film shot in space, an achievement like this with millions of dollars – not to forget the risks and costs – still not is as close to what Cruise is planning. Time will tell what kind of movies are we going to witness in space. Let's gear up and hope that Tom's movie will start its first phase of production and we would be able to see a movie shot in a real-outer-space and experience it in the cinemas!
---
READ MORE: DAREDEVIL IN SPIDER-MAN 3: CHARLIE COX JOINS MARVEL CAST