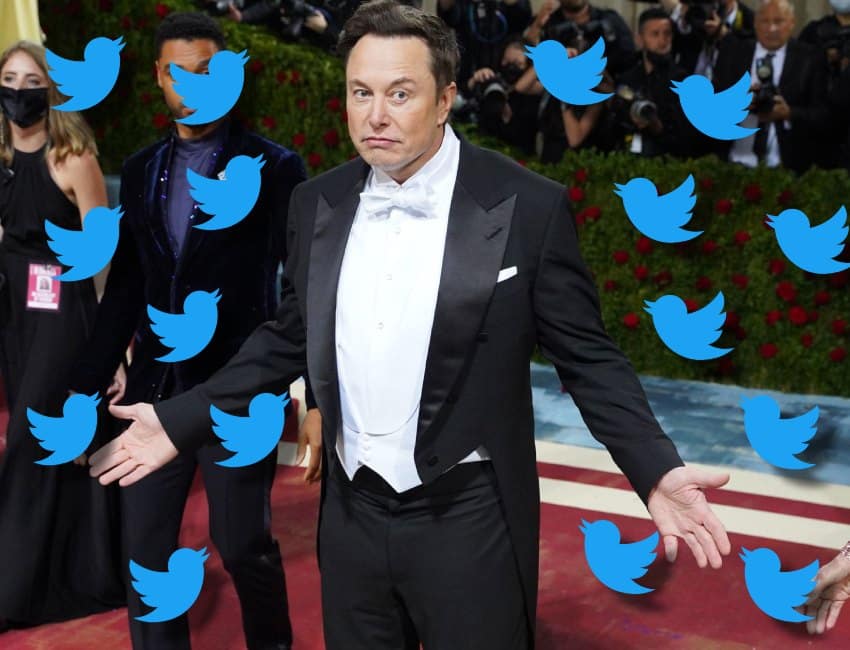 Twitter gets into chaos after wave of blue tick impersonations
posted by:

Abdul Latif Dadabhouy

No Comments
Fake blue Twitter impersonations causing havoc!
On Thursday, fake "verified" accounts in the names of politicians, celebrities, major organisations, and businesses began to appear on the platform. Many of them were suspended by Twitter, but the company's inconsistent attempts to address the issue added to the confusion.
Also Read: Elon Musk says Twitter blue tick to be revamped
Experts had previously warned that Elon Musk's new $7.99 Blue tick subscription service, would be quickly exploited by scammers. This is eroding trust in the platform.
Also Read: WhatsApp raises group chat member limit to 1,024
The scope of the issue with the new fake blue tick accounts became clear after the feature went live on Wednesday.
Major brand accounts such as Apple, Nintendo, BP, and Chiquita have had their blue tick versions suspended. Fake accounts impersonating high-profile figures such as Meta CEO Mark Zuckerberg, current and former US Presidents Joe Biden, Donald Trump, and George W Bush, as well as former UK Prime Minister Tony Blair, were also removed.
In one case, an account in the name of Republican candidate for Arizona governor Kari Lake tweeted that she was conceding to her Democratic opponent, despite the fact that votes in the close race were still being counted. The platform took hours to remove the tweet and the fake account.
Fake announcements! on Twitter
Mr Musk's other company, Tesla, had a fake account that joked about 9/11, while Mr Musk himself was impersonated.
One of the most obnoxious accounts impersonated the US pharmaceutical company Eli Lilly and declared that "insulin is now free." The company was forced to distance itself from the phoney announcement.
Solution from Twitter Support
Twitter suspended many of the imposter blue tick accounts, but struggled at times to keep up with the rate at which new ones appeared. In addition to that, New grey "official" badges were added. Moreover, they are under the handles of some high-profile accounts before being quickly removed by Mr Musk. However, new grey official badges began reappearing on some profiles on Friday.
Also Read: Twitter tests 'notes' feature with 2,500 word limit
It is currently unknown how Mr Musk intend to address the issue of blue tick impersonation in the long run.
Have something to add to the story? Comment down below!