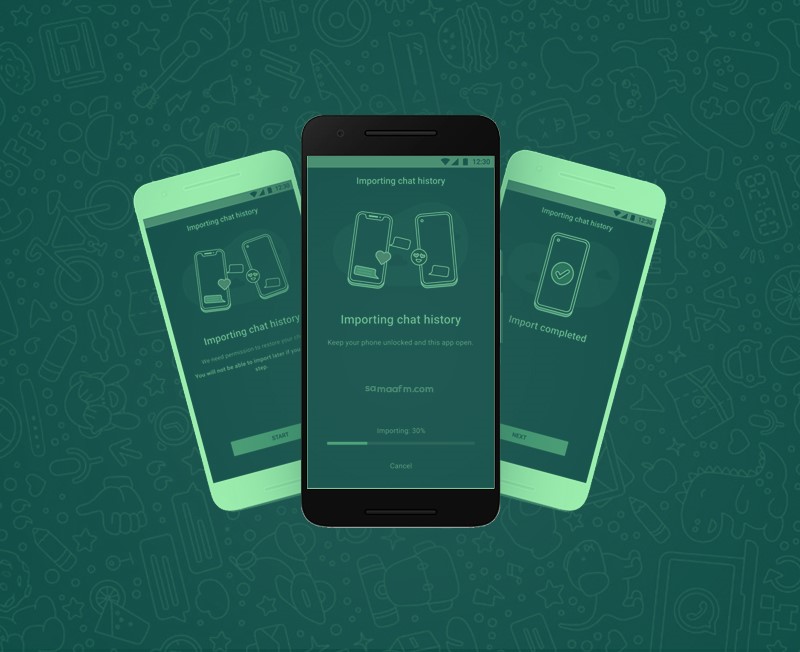 WhatsApp now allows chat history transfer from iOS to Android, but there's a catch
posted by:

Abdul Latif Dadabhouy

No Comments
WhatsApp chat history transfer from iOS to Android
One of WhatsApp's peculiarities is that there is no straightforward method to move chats between iOS and Android, making it difficult for people who switch phones frequently. That may no longer be an issue, since WhatsApp, which is owned by Facebook, is now allowing users to move conversation history between iOS and Android devices.
Android chat formats and cloud backups
In Android and iOS, WhatsApp employs different formats and cloud backups, making it difficult to recover chats after a fresh app install. The second factor is that the application utilizes on-device encryption for all discussions (save those that are backed up to the cloud), which complicates things even further.
Read More: WhatsApp might give you the option to transfer chat history from iOS to Android soon
As a result, WhatsApp will continue to prohibit the cloud-based transmission of conversations between operating systems. WhatsApp now allows users to transfer their chat history from iOS to Android using a USB-C to Lightning adapter. This includes text messages, pictures, videos, and voice chats.
What's the catch?
The catch is that this function is only available on Samsung phones running Android 10 or above at the moment. It claims it will extend compatibility for other Android smartphones in the near future, but there is no timetable.
The following are the requirements for transferring WhatsApp from iOS to Android, according to the tech giant:
Samsung SmartSwitch app version 3.7.22.1 or greater
WhatsApp iOS version 2.21.160.17 or greater on your old device
WhatsApp Android version 2.21.16.20 or greater on your new device
USB-C to Lightning cable (or equivalent adapters)
Use the same phone number on the new device as the old device.
Your new Android device must be factory new or reset to factory settings.
It is currently not possible to migrate from Android to iOS, however, future upgrades are planned to completely allow this capability for users on both platforms.
Have something to add to the story? Comment down below!