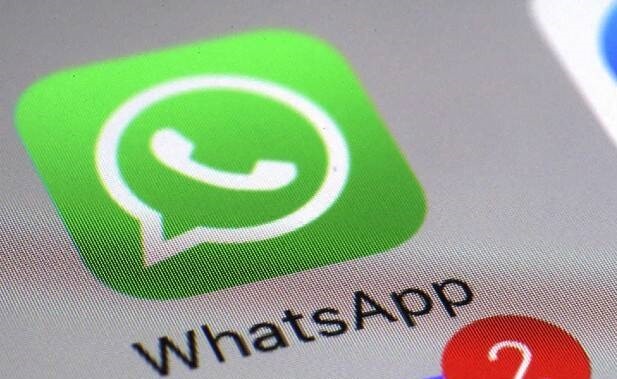 WhatsApp To Stop Working On HTC Desire, Galaxy S2 and More
posted by:

Abdul Latif Dadabhouy

No Comments
Let's agree to it, we can't live without Whatsapp! For me it is one of the most convenient video sharing, chatting, and talking applications, it works fast and it helps me stay connected to my friends and family from around the globe! Sometimes new features dazzle me such as the recent WhatsApp disappearing message tweak which is an exciting element considering every other app is doing that in order to protect and provide a safer feel for the user, but somehow somewhere we are trapped in this unending circle of technology! But what is this "New Year new me" policy of WhatsApp? Well, we guess it is, as the social media giant is getting a new update that will prevent the messaging app from working on millions of phones from 1 January 2021. According to a report by Independent, older Android and iPhone devices will not support the latest version of the app.
This will force owners to update the mobile operating system or buy a new device. The report adds that any iPhone that is not running iOS 9 or newer, and any other smartphone. Bad news has been added for Android users as well as the users who are running their phones with at least Android version 4.0.3, will not be able to operate the Facebook-owned app Whatsapp.
Android phones that will lose WhatsApp support include Samsung Galaxy S2, HTC Desire, and LG Optimus Black.
Which Android Phones Will Not Have WhatsApp?
Phones that will lose WhatsApp support from 1 January 2021 include Samsung Galaxy S2, Apple iPhone 1-4, HTC Desire, LG Optimus Black, Motorola Droid Razr, and any Android phone devices released before 2010.
Can I Update My Phone For WhatsApp?
Devices that will need to update to iOS 9 or higher or Android OS 4.0.3 include Apple iPhone 4S, iPhone 5, iPhone 5S, iPhone 6, iPhone 6S, Samsung Galaxy S3, and newer. The list also includes Samsung Galaxy Note, HTC Sensation, HTC Thunderbolt, LG Lucid, Motorola Droid 4, Sony Xperia Pro, and newer phones.
What Can Users Do?
First and foremost, you need to find out which operating system (OS) you are using on your phone. In order to find out what operating system your phone is running on, iPhone users can go to Settings > General > Information, where you will find information about the software version on your iPhone.
On the contrary, Android users can go to their phone Settings > About Phone to see which Android version their smartphone is running on.
One of the main concerning problems that users will face when their WhatsApp will no longer remain accessible and you won't be able to access your chats. Hence, it is important for people with any such phones mentioned above to back up their chats before January 1, 2021, if they want to retain them, or you might lose backup.
They can do so by going to the 'Chat backup' option under the Chats section in Settings. Aside from backing up their chats, users of old devices should also start looking for smartphones that are compatible with WhatsApp if they want to use the messaging app in the future.
The messaging giant will also be updating its Terms of Service in 2021, forcing users to agree to new privacy rules in order to keep using the app.
Earlier this month, WhatsApp released a statement that all users "must agree" to the new terms by 8 February 2021 or else lose access to their chats.
---
READ MORE: NEW FEATURES ROLLED OUT FOR INSTAGRAM AND MESSENGER