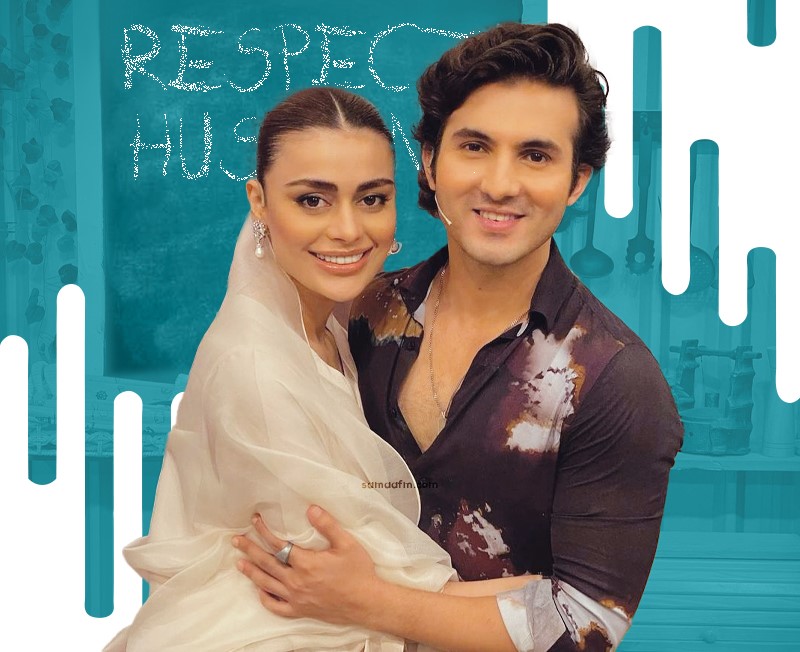 Working doesn't imply that you don't respect your husband: Sadaf Kanwal
posted by:

Abdul Latif Dadabhouy

No Comments
Sadaf Kanwal opens up about her marriage
Shahroz Sabzwari and Sadaf Kanwal, a popular celebrity couple, have had their fair share of attention, although not always for the right reasons. Most recently, the two have been in hot waters and have received widespread public anger over statements they made on feminism and the Aurat March, in which they reaffirmed the significance of traditional gender roles. The pair, who married last year, recently appeared on "Time Out with Ahsan Khan" to clear the air and put the record right, providing clarifications for their statements and pouring light on their married lives.
Behroze Sazwari's support for Shahroze Sabzwari
Shahroz stated that his father, legendary actor Behroze Sabzwari, assisted him through the media tempest following the announcement of his marriage to Sadaf, shedding light on what he went through. "At the time, my father was the most rational voice in my life. 'Shahroz, you are honest; you haven't done anything wrong,' he replied. Your patience will be rewarded by God. Allow individuals to generate as much noise as they want while remaining silent. 'Don't explain anything to them.' The actor said, "I still provided them with an explanation since things were getting out of hand."
Also Read: Shahroz Sabzwari opens up about his marriage with Sadaf Kanwal
Sadaf Kanwal talks about liberalism
When challenged about her comments in an interview in which she emphasized the significance of traditional wives' duties and blamed "liberals" for feminism, Sadaf said, "I never pushed other ladies to do this as well." It's simply my affection for my husband."
Sadaf Kanwal on career
"People searched up my previous videos, calling me out for saying what I said and asking why I have changed," she added of how her modeling career may have influenced the reaction and following criticism.
"[People wondered] how she can pick up his clothing and shoes when she herself has been so modern?" the model said. What does this have to do with the fact that I am a modern person? It's just my love for my spouse, and I'll always look after him."
Sadaf went on to say that she believes the reaction was so strong because she did not appear to be someone who would engage in household chores. "People took what I said to heart because I appear like I don't do any work, even though I'm a pretty excellent chef and I do all the things around the house that even you [Ahsan] wouldn't know how to do," she said.
Also Read: Khalil-ur-Rehman reacts to Sadaf Kanwal's remarks on feminism and marriage
"Nooreh and I have a great bond," Sadaf said of her relationship with Shahroz's kid with Syra. We've become friends. She refers to me as Sadaf, and I affectionately refer to her as Nooreh or Nooru. She's such a kind and affectionate child. She's simply Sherry. She reminds me of another Sherry."
You can watch the whole interview below:
Have something to add to the story? Comment down below!