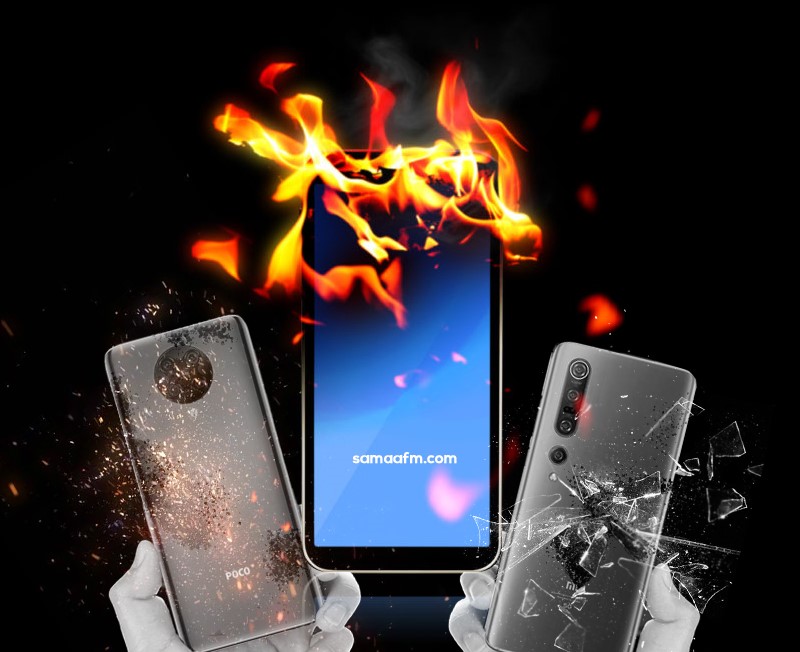 Xiaomi devices Redmi 8 and Poco X3 explode causing serious injuries to the users
posted by:

Abdul Latif Dadabhouy

No Comments
Soon after the horrifying incidents with a Poco X3 and Redmi Note 9 Pro a couple of months ago, two Xiaomi devices have now also gone into flames. The two devices, a Poco C3 and a Redmi 8 exploded and dealt damage to the owner and a child respectively.
Xiaomi and Redmi phones blast in 2020
There were two major incidents of Xiaomi phone blasts during 2020 and 2021 that caught the headlines. In one case, a Redmi Note 6 Pro in a Gujarat India retail outlet started originating smoke. That leads a technician to throw out the phone to avoid serious damage.
The subsequent case saw a Redmi Note 7 Pro warming up in the client's pocket before it burst into flames; fortunately, the client had figured out how to haul it out and toss it on his bag before the blast could hurt him physically. However, the backpack was totally burnt and the fire became too enormous to be contained even by a fire extinguisher.
In the second case, Xiaomi said "the device was already damaged before it was brought to the service center" and gave the customer a new phone and a bag as compensation.
Xiaomi and Redmi phones blast in 2021
What's more, recently it is uncovered that one more Xiaomi gadget has gone off the flares. Two, truth be told: a Poco C3 and a Redmi 8. As uncovered on Twitter, the Poco C3 exploded while in the pocket of its owner, Shihabuddin, in India. The blast seems to have caused serious injuries to the consumer's leg.
While the shared pictures demonstrate that the blast happened at the phone's battery, this case is somewhat not normal for other people. As noted, that the gadget was in the user's pocket when it blasted, which makes it impossible that it was being charged. Similarly in the past, some people have reported this happening during charging.
Also Read: Facebook data breach: Mark Zuckerberg is using Signal according to the leaked data
A Redmi 8 also went up on flames some time back. While the tweet has now been erased, screen captures show that the telephone detonated and "intensely harmed" the user's four-year-old niece, with Xiaomi laying blames on the user first. We saw something almost identical with the Poco X3 episode. Xiaomi has since made a U-turn on the issue and will replace the gadget with a Redmi 9.
General warning before your device flare-up usually detects signs that your battery is damaged and could explode. That includes swelling, a hissing sound, or popping. In addition to this, make sure you're using the company's original charger, avoid overcharging. You should keep the phone away from the water. Don't charge the phone when it's extremely hot. And do not keep it under the pillow or anywhere close to the head while it's charging.
Want to add something to the story? Comment down below!