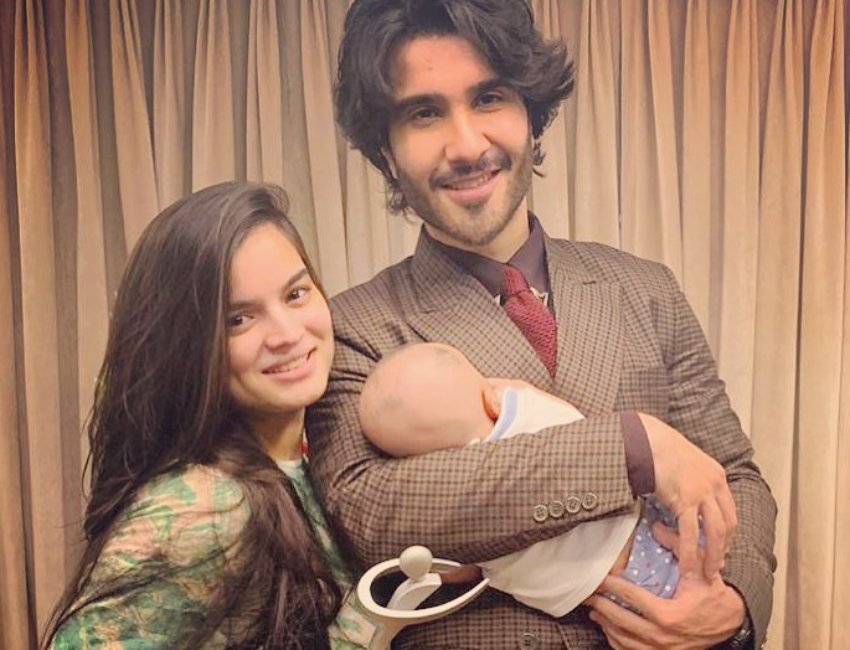 Aliza Sultan Khan opens up about the abusive relationship with Feroze Khan
posted by:

Abdul Latif Dadabhouy

No Comments
Aliza Sultan Khan opens up about her abusive marriage
The separation of well-known actor Feroze Khan and his wife Syeda Aliza Sultan in Pakistani showbiz has recently made headlines. Feroze Khan has requested visitation rights to meet with his children, but he has also appeared in City Court Karachi.
Also Read: Are Feroze Khan and Alizey parting ways?
Feroze Khan's abuse angers netizens
Netizens, on the other hand, blamed the actor for the situation and called him out. They claim he's an angry, discourteous, and flirtatious man who takes advantage of everything. The actor is now in hot water after his ex-wife Aliza Sultan Khan revealed details about his abusive four-year relationship with her.
The gruesome details of infidelity and abuse
She admitted to experiencing domestic violence on occasion. She stated that she had no choice but to divorce for the sake of her children's future, as she does not want to raise her children in a toxic environment.
The sad note
Aliza Sultan Khan took the whole story on her Instagram and wrote: "Our marriage of four years was an utter chaos. In addition to a continuous physical and psychological violence during this period, I had to endure infidelity, blackmailing and degradation at my husband's hands. After careful consideration, I have reached the sad conclusion that I cannot spend my whole life in this horrific manner." Moreover she added, "The welfare and wellbeing of my children have played a significant role in this decision. I do not want them to grow up in a toxic, unhealthy and violent household. I'm afraid that their mental development and approach to life would be negatively impacted by exposure to such hostile environment."
Also Read: Feroze Khan glorifies violence in the name of love in Aye Musht-e-Khaak
Lastly, she ended the note with, "No kid should ever have to grow up feeling violence to be a normal part of relationships. I would rather teach them that no wounds are too deep to be healed, no scars too shameful to be concealed at the cost of one's safety."
When news of Feroze Khan's divorce from his wife Aliza began to circulate on social media in 2020, the actor denied the news. In 2018, Feroze Khan married Syeda Aliza Sultan. In 2019, the adorable couple welcomed a baby boy, Mohammad Sultan Khan. Furthermore, Feroze and Aliza were blessed with a baby girl, Fatima, on February 14, 2022.
Feroze Khan's statement
Feroze Khan also stated on Instagram that his divorce was finalised on September 3 and that he filed a family law case for custody and visitation rights for his children on September 19, 2022 in the 8th Family Judge District, East Karachi.
His note further stated, "Today, on 21 September, 2022, the Court heard both paties and allowed me to spend time with my children Sultan and Fatima for half an hour in his presence."
He also said, "The Court then adjourned the matter till 1st October, 2022, on which date it will resume further proceedings related to visitation rights whereby I can continue to meet my children."
He expressed his respect and support for his ex-wife, the mother of my children. Feroze also expressed concern about not being able to discuss the matter further because the case was still pending.
Have something to add to the story? Comment down below!