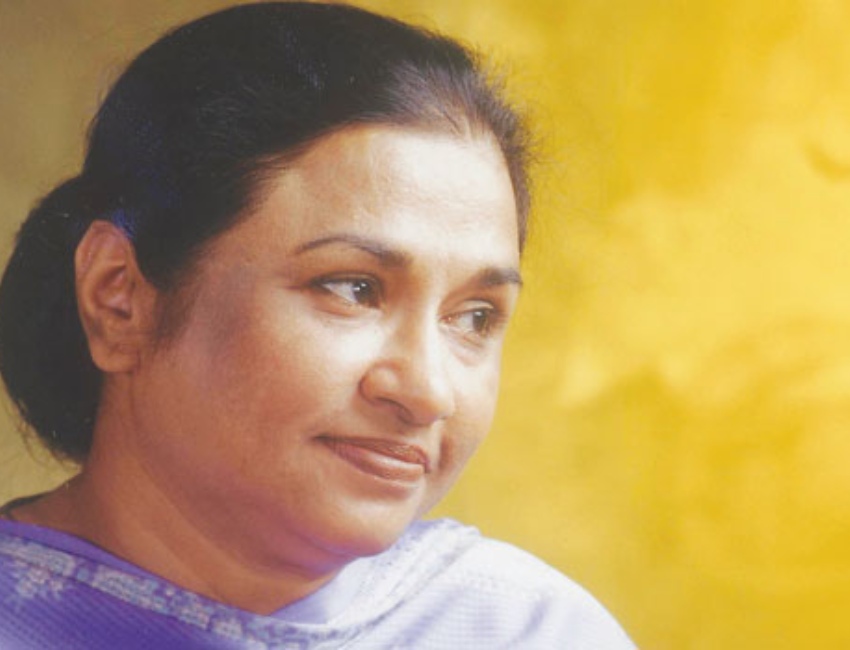 An End of an Era with Nayyara Noor
posted by:

Abdul Latif Dadabhouy

No Comments
End of an Era: Nayyara Noor!
On August 21, Pakistan woke up to a somewhat unmelodious morning with the news of the 'Bulbul of Pakistan' passing away. Legendary playback vocalist Nayyara Noor's loss is irreparable for the industry. She revolutionised ghazals in particular, and her contribution to music will always be cherished by both musicians and listeners.
After Noor's family acknowledged her death, condolences flooded the internet. Social media users paid tribute to the Ruthe Ho Tum singer by pledging to play her songs repeatedly all night, praying for her eternal rest, remembering how her voice affected their lives, and more.
Celebrities mourn for Nayyara Noor's loss
For those who knew her better and had more direct contact with her work, the loss was felt more keenly. The media community used social media to pay tribute to Noor with numerous prayers and admiration for the playback singer.
Celebrities, artists, and public personalities all devoted their feeds to Noor's enduring legacy, including actors Sajal Aly and Bushra Ansari, musicians Adnan Sami, Quratulain Baloch, Meesha Shafi, and Shehzad Roy, as well as musicians from Pakistan and beyond.
Also Read: Remembering Nazia Hassan on her 21st death anniversary
Singer QB shares,
Singer Ali Zafar also added that he to date remembers their last meeting at Noor's house which was filled with "serene, spiritual wisdom."
Furthermore, singer Shafqat Amanat Ali adds, "She leaves behind the legacy of her beautiful music. Rest in peace, nightingale."
Also Read: Remembering the veteran actor Rasheed Naz
Moreover, the news travelled across the border and Adnan Sami then shared Noor's picture on Twitter and wrote, "I just learned the sad news that legendary singer Nayyara Noor Sahiba has passed away. My deepest heartfelt condolences to her family."
Veteran actor Bushra Ansari sang praises for the late singer on Instagram and wrote, "I just came to know the heartbreaking news of Nayyara Noor s demise. Inna lillahy wa inna elehy rajioon. Kya awaz thee. Meethee sureelee [What a voice she had. Sweet and sonorous] Rest in peace."
Also Read: Bringing back the nostalgia with Bollywood's musical soul, KK!
A fan tweets his feelings beautifully here,
The melodies of Nayyara Noor
Noor was renowned for lending her voice to the poetry of several notable poets. Noor made a significant and indelible addition to the genre with songs like Behzad Lakhnawi's Ae Jazba-e-Dil and Aaj Bazaar Mein, both written by Faiz Ahmed Faiz.
For those who are unfamiliar with Noor or would want a song or two recommended, here is a selection of some of the Nightingale of Pakistan's most famous songs that can be performed in her honour. Noor's range and collection are unmatched.
Hum ke thehre Ajnabi
Aaj Bazaar Mein
Roothay hou tum
Watan ki mitti gawah rehna
Intesaab
Rest in Peace, nightingale Noor your musical contributions will always be cherished and remembered, forever!
Have something to add to the story? Comment down below!