Best Pakistani Memes of 2021
posted by:

Abdul Latif Dadabhouy

No Comments
The memes of 2021
If you didn't have the opportunity to visit 2021 in person, you may get a sense of the year's spirit by glancing at the online memes it generated.
The memes of 2021 unmistakably portrayed a messed, uncertain, and jumbled timeline. We looked back in October at how some of the most popular memes aptly encapsulated this dreadful year. Anxiety about the ongoing COVID-19 pandemic, which has been inadequately mismanaged.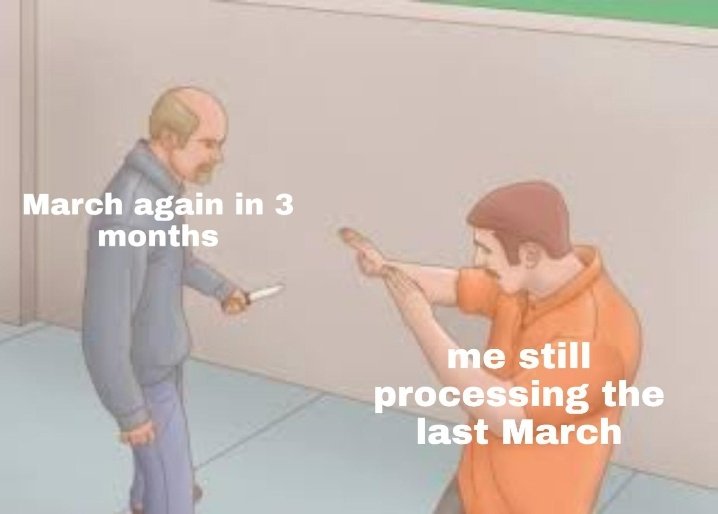 But, as depressing as it may appear, the memes of 2021 provided some much-needed reprieve. By definition, memes condense complicated emotions and feelings into easily shareable photographs, videos, and text posts, as we've previously stated. It's reassuring to know that our feelings are shared by tens of thousands, if not millions, of other individuals. The memes of 2021 have provided us with the connection we so sorely crave, especially at a time when we can't be together.
Memes that got us through 2021
Memes got us through 2021, whether it was the ever-growing memes over the cricket saga or any morning show mistakes. And don't worry if you're perplexed by anything I just stated; we've compiled a list of the year's funniest, oddest, and most crazy memes below.
Best Pakistani memes of 2021
We can all breathe a sigh of relief now that the year has officially come to an end. Let us express thanks for what got us through 2021—the memes—as we look forward to the New Year. Here's a collection of memes that worked for us.
Cannoli by Soul Cafe
The year started off with the Canoli by Café Soul incident in Islamabad. The owner of the high-end café mocked one of his employees (manager) because his English speaking skills sparked controversy and endless memes came on social media. Our favorite one was,
Pawry horai hai
Pakistan was captivated by a version of someone's video that was uploaded on social media. The phrase 'Pawry horai hai' went widespread not just in Pakistan, but also outside its borders. Let's have a look at Yashraj Mukhate's rendition of 'Pawry horai hai,' which was our favorite viral video.
The fall of Aamir Liaquat
Then came the famous Aamir Liaquat's fall of 2021. Aamir Liaquat invited Pakistani track and field athletes. During the show, he and Naseem had a race on set, in which Aamir Liaquat fell on the floor. On this, the internet went frenzy. Out of all the memes, our favorite one was.
Kya Karai ho Muskan
The happening year added much laughter when Faisal Qureshi came up with this famous dialogue "Kya Kar Rahi Hou Muskaan." During a live show with a bunch of TikTok-ers, Faisal Qureshi loses his temper when a girl started hitting one of his friends, who was the birthday boy as well.
The Formula car fiasco
Then came Nida Yasir with her sheer knowledge about Formula cars, that slew the internet. During her morning show interview, the Nadaniyaan actor struggles to comprehend the idea of 'Formula 1' racing in the video, which is from an old episode of Good Morning Pakistan.
Our favorite meme from the lot,
Asim Azhar and Hania Amir
So first it was "Katega Katega" for Hania Aamir and Asim Azhar, but this year it was Katgaya for Asim Azhar but that's not all. A lot happened, which was good for Asim Azhar. The breakup saga remained the same for both the artists. In a concert, Hania Asim was seen vibing on one of Asim Azhar's songs and dancing facing opposite the stage. And people were confused.
Moreover, a user tweets this meme which made the most sense at the moment,
Pakistan's glorious win against India
Furthermore, after Pakistan's glorious victory throughout Worldcup matches, the most talked-about is Pakistan vs India. Where Pakistan won by 10 wickets. The beautiful victory would be something Pakistani's will not leave a chance for. Moreover, the love for memes was evident.
We will end the Best Pakistani memes of 2021 thread with the funniest one. "Helikopter Helikopter." Combining last year's meme video "wow grape" of Senator Seher Kamran's. The song by Fazlija, Helikopter was a song from 2015 but gained prominence in 2021. Our favorite meme by far was,
What was your best Pakistani meme of 2021?
Have something to add to the story? Comment down below.