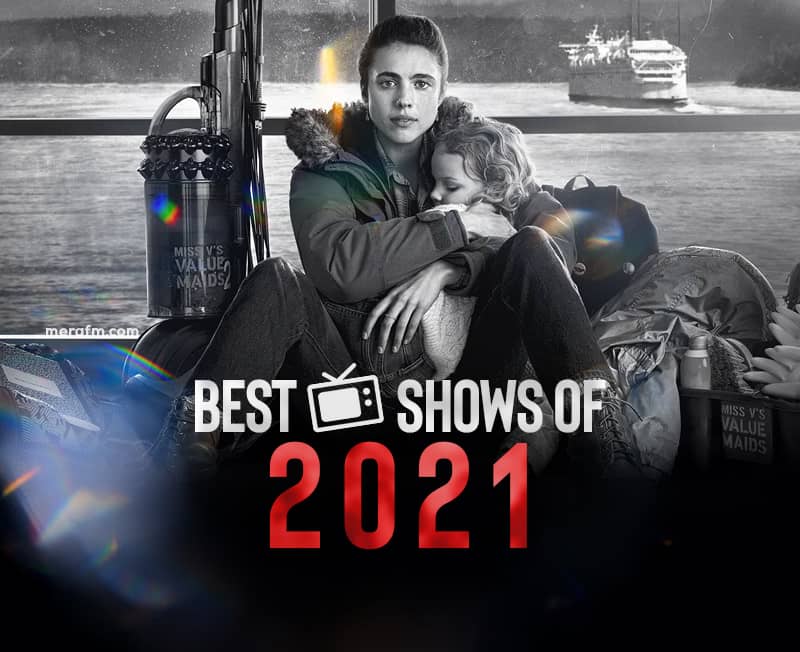 Best TV Shows of 2021
posted by:

Abdul Latif Dadabhouy

No Comments
When TV critics produce lists of the 10 best TV shows of the year, they're effectively recognizing a collection of creative breakthroughs. Because there are numerous networks via which consumers can watch multiple shows at the same time. To stand out among the plethora of programs available on streaming platforms, a show must do something bold, unusual, or too compelling to be overlooked. It'd be much better if it could do all three.
Best TV Shows of 2021
Let's take a look at the Best TV Shows of 2021, which will make you enjoy your choices even more!
10) 'Mythic Quest' (Apple TV+)
-IMDb User Rating: 7.8/10
-Rotten Tomatoes: 97%
-Years Active: 2020 – present
In its second season, this workplace comedy from the cast of It's Always Sunny in Philadelphia grew to become a confident and engaging show. Rob McElhenney and his team figured out what made each character entertaining on their own and when they were combined with others. In between all the usual office antics, they managed to work in some genuinely thoughtful material — Charlotte Nicdao's reliably funny Poppy navigating the complexities of being a woman in the male-dominated video game world; the aging C.W. (F. Murray Abraham) reconciling with a longtime rival (guest star William Hurt, in a battle of mid-Eighties Oscar winners) — It's not glamorous, but it's always satisfying.
Click here for the Streaming link
Also Read: Friday Flix Series of the Week: Silicon Valley
9) 'WandaVision' (Disney+)
-IMDb User Rating: 8/10
-Rotten Tomatoes: 91%
-Years Active: 2020 – present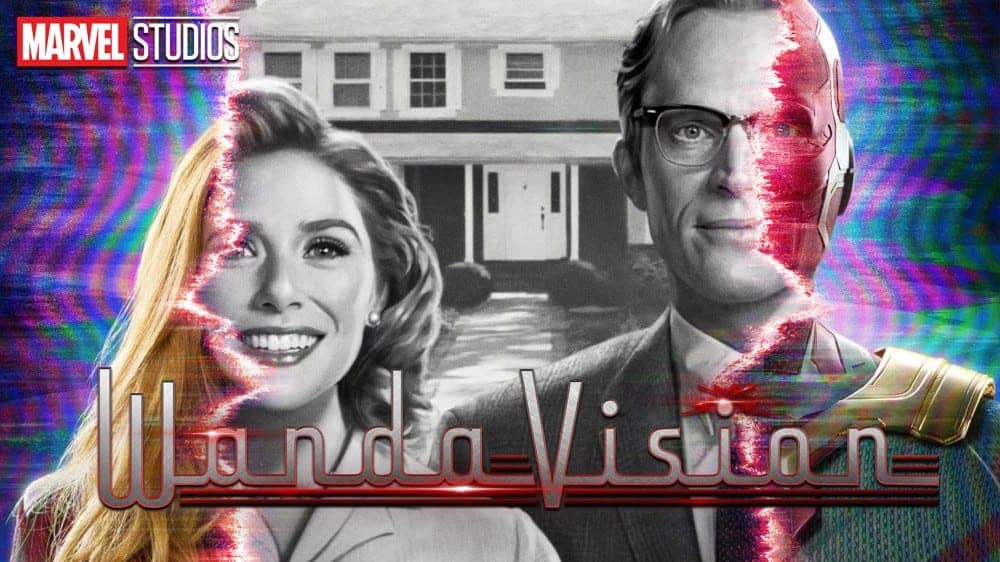 There have been numerous shows about television or involving characters who are aware that they are on television, but neither premise is what you'd expect from a multibillion-dollar superhero franchise that has become the most popular thing in the world. WandaVision is an example of a show that goes beyond brilliance. WandaVision is a Marvel Comics-based American television miniseries created by Jac Schaeffer for the Disney+ streaming service, starring Wanda Maximoff / Scarlet Witch and Vision. It is the first television series in the Marvel Cinematic Universe (MCU) produced by Marvel Studios, following the events of Avengers: Endgame and sharing continuity with the franchise's films (2019). Matt Shakman directed the film, with Schaeffer as the head writer.
Also Read: Friday Flix TV Show of the Week: Dark
The plot revolved around a pair of third-string Avengers — Elizabeth Olsen as the spell-casting Wanda and Paul Bettany as her recently-deceased robot lover Vision — who appeared on the show every week in the shape of a classic sitcom from the past. The series skillfully leveraged all of those shows' old clichés to poignantly examine Wanda's sadness over the traumas of her life, and Olsen, Bettany, and scene-stealing co-star Kathryn Hahn committed totally to these pastiches of The Dick Van Dyke Show, The Brady Bunch, and more.
Click here for the Streaming link
8) For All Mankind (Apple TV+)
-IMDb User Rating: 7.9/10
-Rotten Tomatoes: 87%
-Years Active: 2020 – present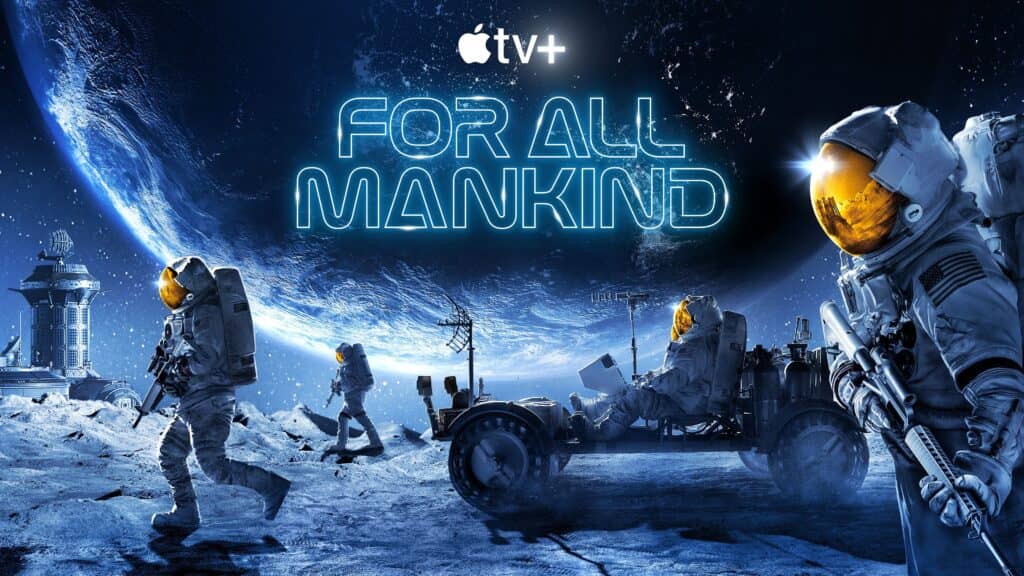 Ronald D. Moore, Matt Wolpert, and Ben Nedivi conceived and wrote For All Mankind, an American science fiction drama streaming television series made for Apple TV+. After the Soviet Union succeeds in the first crewed Moon landing ahead of the United States, the series dramatizes an alternate history illustrating "what would have happened if the global space race had never ended." Joel Kinnaman plays fictional NASA astronaut Edward Baldwin in the series, which also stars Michael Dorman, Sarah Jones, Shantel VanSanten, Jodi Balfour, and Wrenn Schmidt. Apollo 11 astronauts Neil Armstrong, Buzz Aldrin, and Michael Collins, Mercury Seven astronaut Deke Slayton, rocket scientist Wernher von Braun, US Senator Ted Kennedy, and US Presidents Richard Nixon and Ronald Reagan are among the historical people included in the series.
In an alternate universe, Alexei Leonov, a Soviet cosmonaut, becomes the first human to arrive on the Moon in 1969. This result devastates NASA's morale, but it also serves as a catalyst for an American drive to catch up. With the Soviet Union emphasizing diversity by adding a woman in successive landings, the United States is compelled to keep up, training women and minorities who were generally excluded from the early decades of space exploration in the United States.
Click here for the Streaming link
7) You Season 3 (Netflix)
-IMDb User Rating: 7.7/10
-Rotten Tomatoes: 91%
-Years Active: 2020 – present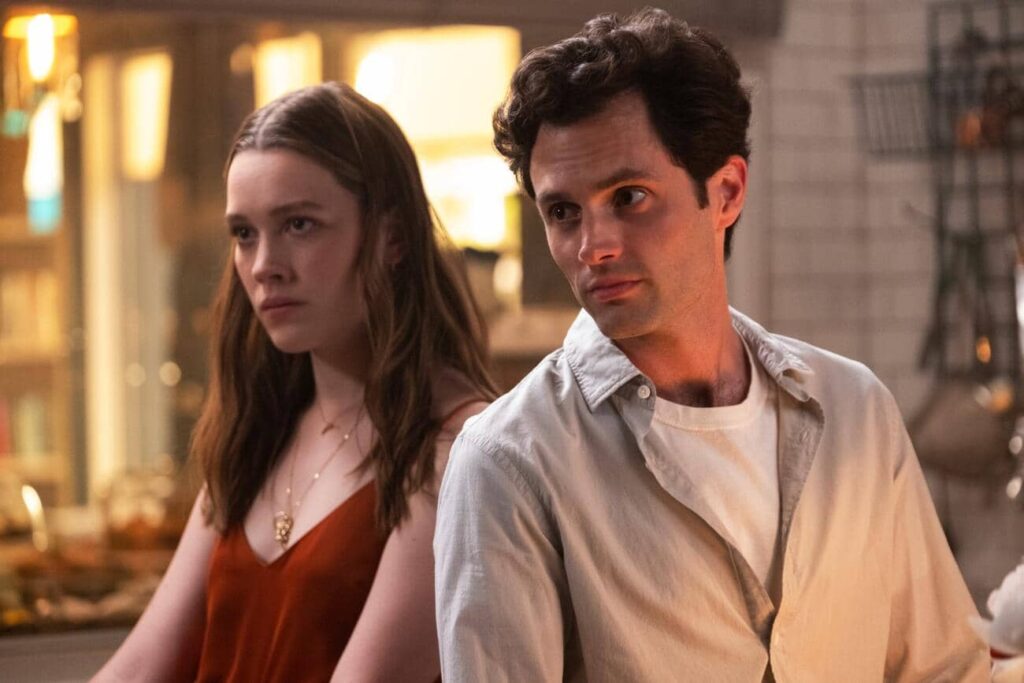 The third season of Netflix's You arrives with full force after two seasons of promising but chaotic stalker drama. Penn Badgley's Joe Goldberg finally has an outer imaginary world to match the nightmare palace within his head, with more complicated motivations and more effective narrative foils. "You" jumps from decent to outstanding with the inclusion of Shalita Grant as a nosy, creepy, type-A mommy blogger.
Joe and Love are married and raising their newborn son, Henry, in the fictitious Californian suburb of Madre Linda in the third season. Joe continues to repeat the cycle of obsession with a growing interest in Natalie Engler, their next-door neighbor, as their relationship dynamic takes a new turn. This time, Love turns the script to ensure that her ideal of creating the perfect family isn't shattered by Joe's obsessive behavior. After Love has dealt with Natalie's issue, Joe's focus shifts to Marienne, a librarian with whom he shares a rough upbringing in the foster system. Natalie's stepson Theo falls head over heels for Love, further straining Love and Joe's relationship.
Click here for the Streaming link
6) Maid (Netflix)
-IMDb User Rating: 8.5/10
-Rotten Tomatoes: 93%
-Years Active: 2020 – present
The premise of this miniseries appears to be arduous: Alex (Margaret Qualley) escapes from an emotionally abusive relationship, only to find herself and her daughter homeless and forced to scrape by cleaning houses to make ends meet. And the miniseries, which is based on Stephanie Land's memoir, does not shy away from depicting the terrible reality of poverty and domestic abuse. But, thanks to a fascinating and engaging lead performance from Qualley, it's also immensely entertaining, and at times even shockingly amusing. (Andie MacDowell, who plays Qualley's mother, delivers some of her best work as Alex's unstable mother, who is more of a trap for her daughter than a safety net.) This type of story is often willing, even too good to be true sometimes. Maid is much more complicated and much better than that.
Alex's problems include parenting a young child, dealing with an abusive ex-boyfriend and her own dysfunctional family, and negotiating the red tape of government assistance while working as a maid and dreaming of a future as a writer, all while working as a maid and dreaming of a career as a writer. The story is set near Seattle, Washington, and the protagonist, Alex, frequently commutes to the fictional Fisher Island by boat.
Click here for the Streaming link
5) Squid Game (Netflix)
-IMDb User Rating: 8/10
-Rotten Tomatoes: 94%
-Years Active: 2020 – present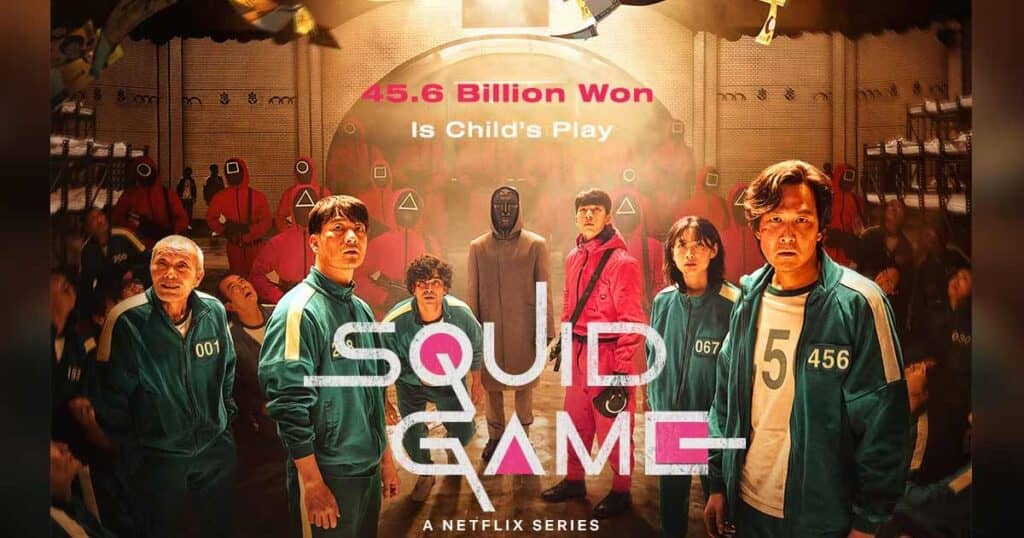 Squid Game is a Netflix original South Korean survival drama series developed by Hwang Dong-hyuk. Lee Jung-Jae, Park Hae-soo, Wi Ha-Joon, HoYeon Jung, O Yeong-Su, Heo Sung-Tae, Anupam Tripathi, and Kim Joo-ryoung are among the cast members. Even by the standards of previous Netflix foreign hits like Money Heist, Elite, and this year's Lupin, this Korean drama was a word-of-mouth smash. At the same time, it's a nail-biting thriller and a scathing parody of late-period capitalism.
The show centers on a competition in which 456 players, all of whom are deeply in debt, risk their lives by playing a series of lethal children's games in the hopes of winning a $45.6 billion prize. It may be difficult to watch due to an imaginative and colorful production design and a program that is both brutal and thematically unpleasant. In any case, it was one of the year's most significant debuts. The series' title is based on a Korean children's game of the same name. Squid Game was published to widespread praise and international attention on September 17, 2021. It is Netflix's most-watched series as of November 2021, having become the most-watched program in 94 countries, garnering over 142 million member households and accumulating 1.65 billion viewing hours in its first four weeks of release, beating Bridgerton for the title of the most-watched show.
Click here for the Streaming link
4) Reservation Dogs (FX on Hulu)
-IMDb User Rating: 8.6/10
-Rotten Tomatoes: 88%
-Years Active: 2020 – present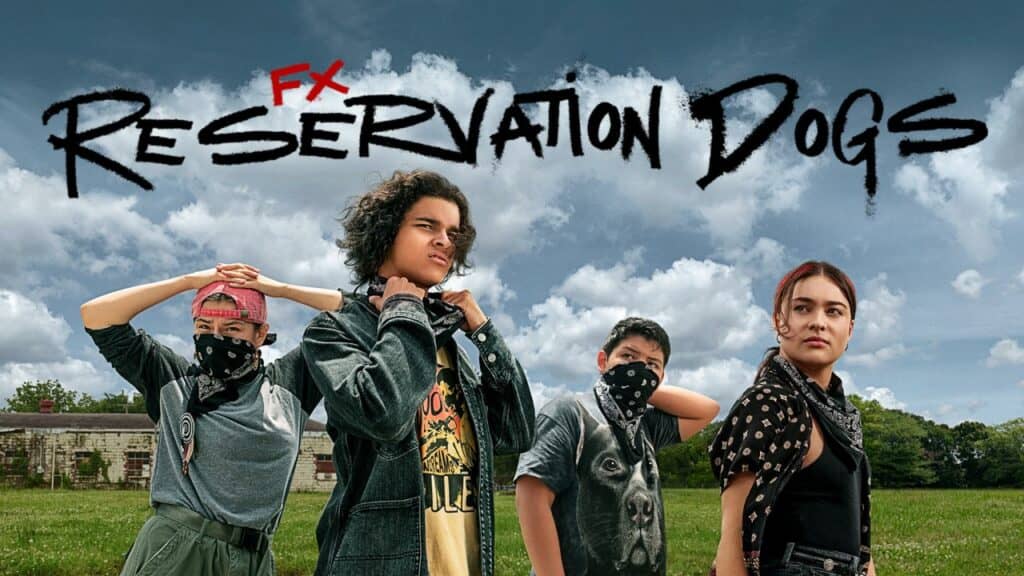 Reservation Dogs is an American teen comedy-drama streaming television series produced by FX Productions and written by Sterlin Harjo and Taika Waititi. It's a first in that it's written and directed exclusively by Indigenous peoples, with an almost entirely Indigenous North American cast and crew. It's also the first series totally shot in Oklahoma.
Reservation Dogs is clearly something special from the second episode. The show is about a gang of four Indigenous adolescents in Oklahoma who steal a chips van in order to imitate Tarantino's Reservoir Dogs' calm unflappability; the narrative includes their dead friend, their families, and their friendship. Elora (Devery Jacobs), Bear (D'Pharaoh Woon-A-Tai), Cheese (Lane Factor), and Willie Jack (Paulina Alexis) try to regain the exhilaration of their theft in episode two but instead become bogged down in the bureaucracy of a reservation health clinic. Reservation Dogs is not only remarkable but practically miraculous at the end of its eight-episode season: humorous, sad, full of magical realism, and lovely, prosaic simplicity.
Click here for the Streaming link
-IMDb User Rating: 8/10
-Rotten Tomatoes: 100%
-Years Active: 2020 – present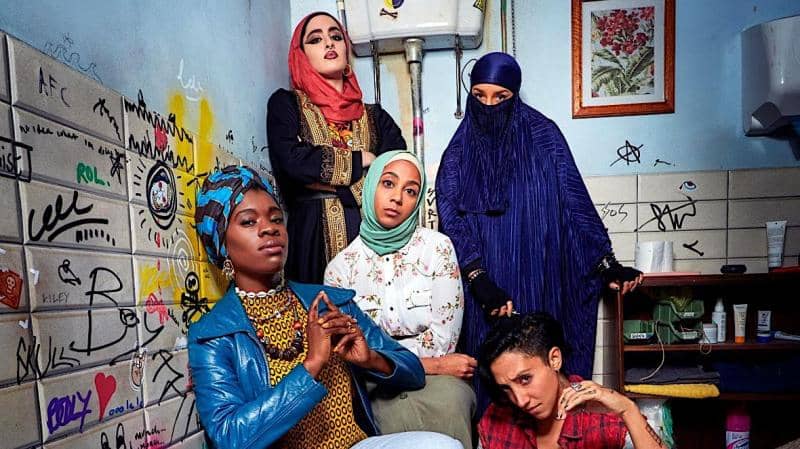 Nida Manzoor conceptualized, wrote, and directed the British television sitcom We Are Lady Parts. The show revolves around an eponymous British punk rock band made up exclusively of Muslim women. An all-female Muslim punk band in the United Kingdom draws inspiration from the city's rich and diverse cultural mix. As the band strives for musical success, friendships, relationships, and cultural barriers must be navigated.
After screening as a pilot on Channel 4 in 2018, it was picked up for a six-episode series that launched on May 20, 2021. The show has been nominated for a number of accolades, including two Gotham Awards and a Rose d'Or. In November 2021, it was also announced that creator Nida Manzoor would be honored with the Rose D'Or Emerging Talent Award for her efforts on the show. The show is unique in that these are ladies who wear hijab, pray frequently, have relationships with both men and women, and can belt out a killer cover of "9 to 5" when the situation calls for it. Every single one of them is stunning, genuine, and the polar opposite of a cliché.
Click here for the Streaming link
2) The Underground Railroad (Amazon Prime Video)
-IMDb User Rating: 8.6/10
-Rotten Tomatoes: 88%
-Years Active: 2020 – present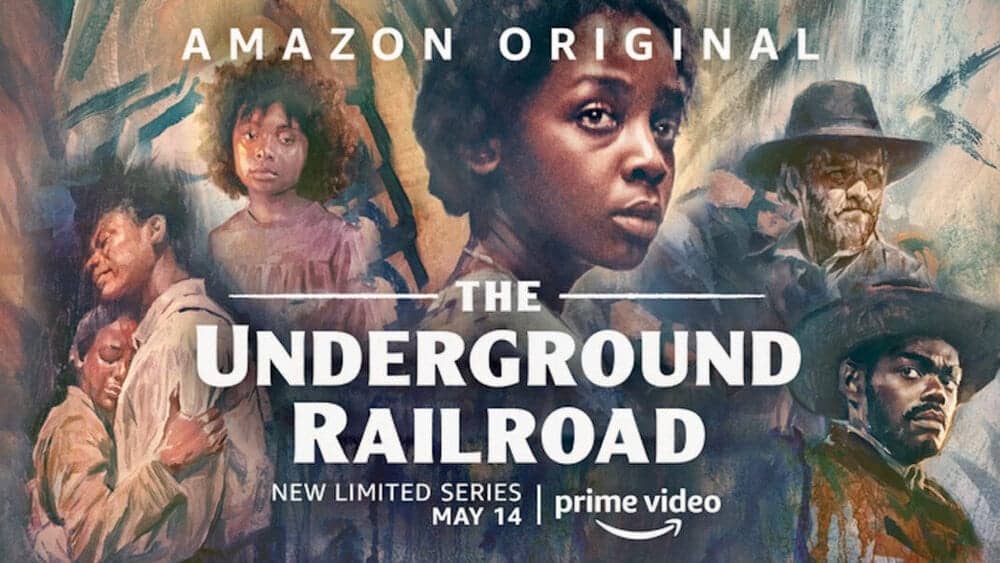 The Underground Railroad is a limited-run American fantasy historical drama produced and directed by Barry Jenkins, based on Colson Whitehead's 2016 novel of the same name. Amazon Prime Video premiered the series.
Barry Jenkins' adaptation of Colson Whitehead's magical-realism novel about American slavery may be the most astonishing thing ever done for American television on a technical level. The visuals taken by Jenkins and cinematographer James Laxton are both gorgeous and terrifying, and the rest of the movie is so high-quality that you'll start to believe you can smell everything as well as see and hear it. The performances are nearly as impressive, especially Thuso Mbedu's portrayal of Cora, an enslaved woman who embarks on a cross-country journey over a literal replica of the Underground Railroad, complete with railway cars and concealed stations.
Click here for the Streaming link
1) Hacks (HBO)
-IMDb User Rating: 8.2/10
-Rotten Tomatoes: 100%
-Years Active: 2020 – present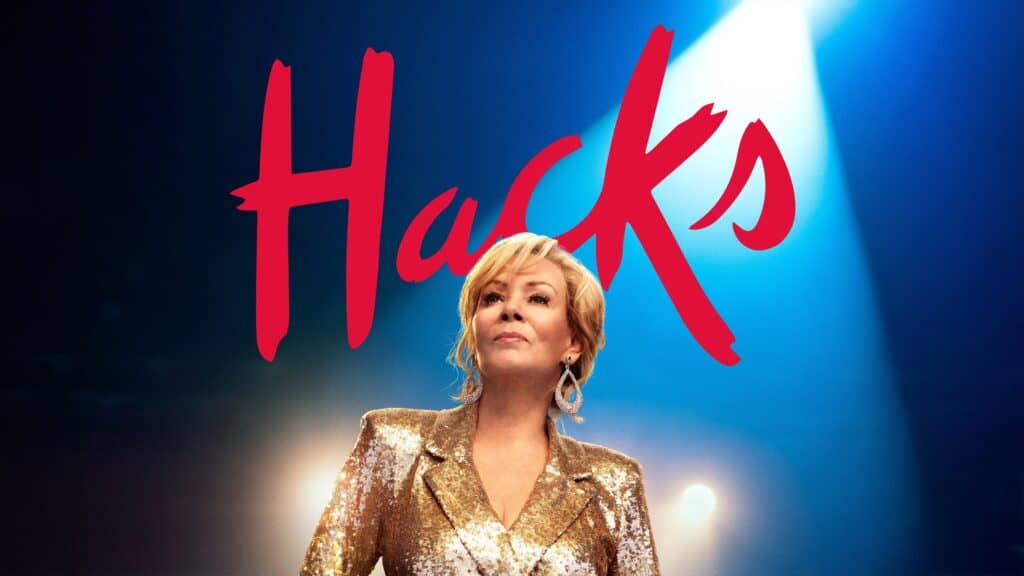 Hacks is an American comedy-drama streaming television series created by Lucia Aniello, Paul W. Downs, and Jen Statsky that premiered on May 13, 2021, on HBO Max. Jean Smart, Hannah Einbinder, and Carl Clemons-Hopkins star. In June 2021, the series was renewed for a second season.
It is a show about a well-known stand-up comedian, but its comedy is not rooted in stand-up. The laughs on this cleverly written cross-generational character study come from the interactions and conflict between Deborah Vance (Jean Smart), the industry vet with a set gig in Vegas, and Ava Daniels (Hannah Einbinder), a semi-disgraced TV writer who gets roped into writing jokes for Deborah. The dynamic between Einbinder and Smart crackles with love-hate energy as they approach and retreat from vulnerable places together.
Click here for the Streaming link
Also Read: 111 BEST TV SHOWS OF ALL TIME
So what is one of your favorite Best TV Shows of 2021?
Have something to add to the story? Comment down below!