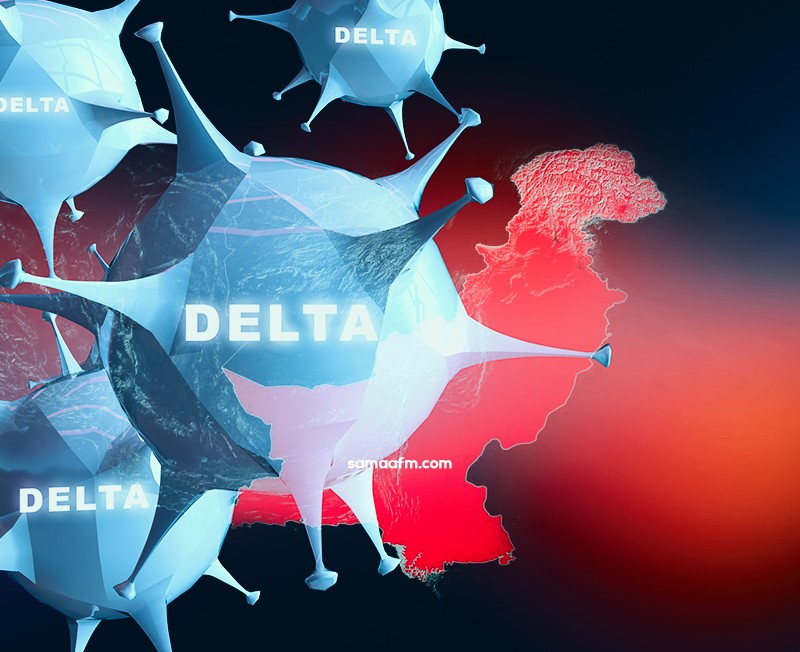 Covid-19 Delta Variant: All you should know about this strain
posted by:

Abdul Latif Dadabhouy

No Comments
As the COVID-19 pandemic proceeds across the world, general health authorities are watching Covid changes and variations that might be more infectious or dangerous than the first strain. Infections continually change to adjust and endure, and variations arise when a strain has at least one transformation that contrasts with others. The CDC and World Health Organization (WHO) screen these variants to see whether transmission could prompt a hike in COVID-19 cases and deaths. Also whether current immunizations can give any assurance to reduce it.
What is the Delta variant?
According to WebMD, the Delta variant, also known as B.1.617.2, can spread more easily, according to the CDC. The strain has mutations on the spike protein that make it easier for it to infect human cells. That means people may be more contagious if they contract the virus and more easily spread it to others.
How infectious is Delta Variant?
First identified in India, Delta Plus has now been found in the U.S., U.K., and nearly a dozen other countries. India has labeled it a variant of concern. Analysts have also said that the Delta variation is about 50% more infectious than the Alpha variation, which was first recognized in the U.K., as indicated by 'The Washington Post.' Alpha, known as B.1.1.7, was 50% more infectious than the first Covid originally identified in China in 2019.
Also Read: Data shows fourth coronavirus wave is starting, says Dr. Faisal Sultan
How fast this variant spreads?
Wellbeing specialists estimate that the average individual who gets contaminated with Delta spreads it to three or four others, as contrasted and a couple of others through the first Covid strain, as per Yale Medicine. The Delta variation may likewise have the option to get away from insurance from antibodies and some COVID-19 medicines; however, studies are as yet progressing.
Symptoms of Delta Variant
The symptoms are similar to those seen with the original coronavirus strain and other variants, including a persistent cough, headache, fever, and sore throat.
Read More: Should you be wearing a mask if you're vaccinated against covid?
How important is vaccination?
People who haven't been fully vaccinated against COVID-19 are most at risk, Yale Medicine reported. According to various health specialists, the Delta variant can be suppressed by any vaccination dosage. Either Sinopharm, Sinovac, Pfizer, Moderna, and AstraZeneca if you are vaccinated you are less likely to be at risk. An individual still can contract the virus but the intensity will be reduced.  
Have something to add to the story? Comment down below!